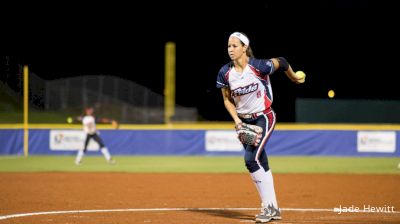 Cat Osterman is Still Striking Out Fools
Feb 10, 2016
There are people in the world that still think they have what it takes to get in the box against Cat Osterman and Jennie Finch. Cat and Jennie prove that they're still better than you. Enjoy the classic whiff reels that Jennie and Cat have collected over the years.

Jennie Finch's Greatest Whiffs
1. Albert Pujols, what's a rise ball? Jennie Finch will demo.
2. Fox Sports Fright with Jennie Finch
3. Adrian Peterson is Better Off Running from the Rise Ball
Bonus Track: Slo-Pitch Meets Fastpitch: "I touched it."
Related:

Cat Osterman: The Last Ride Trailer
Cat Osterman: The Last Ride