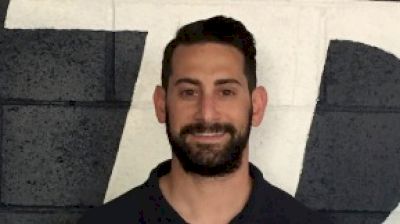 Austin Wasserman
Nov 1, 2017
Austin Wasserman is a Strength Coach, Performance Coach and Author from Brooklyn, New York. He's the Author of the High Level Throwing® Series E-Books and The Strength and Base Stealing Manuals. He's the Founder of Wasserman Strength, LLC with locations in New Hampshire & Florida.
Austin received his B.S. in Exercise Science with a concentration in Strength & Conditioning through the University of Connecticut Department of Kinesiology. He also received his Masters Degree in Human Nutrition through the University of Bridgeport.
He is a Certified Strength & Conditioning Specialist (CSCS) and Certified Personal Trainer (CPT) through the National Strength & Conditioning Association and has been training athletes for the past 15 years.
Austin was the Gatorade Player of the year in New Hampshire in 2002 and went on to play Division 1 Baseball at the University of New Orleans before transferring to the University of Connecticut. After college, he played two years of professional baseball. The first year was with the Worcester Tornadoes and his second season was with the Nashua Pride of the Independent CanAm Baseball League. Austin won a Championship in 2007 with the Nashua Pride.
Austin is highly respected by coaches, parents and players for his approach and knowledge of the human body. He has worked in New York City alongside some of the top Physical Therapists and Motor Learning Specialists in the country. Austin works with current Minor League & Major League Players as well as Youth, HS & Collegiate Baseball and Softball Athletes! He resides in Florida with his wife Amanda, his son Breck and his dog Roscoe!
WassermanStrength.com is an educational website for Baseball and Softball Players with information and training programs for Strength, Power, Arm Care, Speed & Agility, Rehabilitation and Player Development!
https://www.highlevelthrowing.com/