Oklahoma Softball: One Win Away From A Historic Three-Peat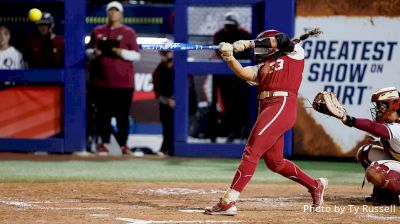 The Sooners are just one win away from clinching a historic three-peat at the Women's College World Series.
If Oklahoma does indeed get the job done and holds up yet another trophy, keep in mind where the journey began and where the foundation of the year's success was set.
Without the Mark Campbell and the Mary Nutter and their devastating performances in those two events, the Sooners' climb to the top of the mountain would've had a bit less flair and drama to it.