The Program: Florida (Trailer)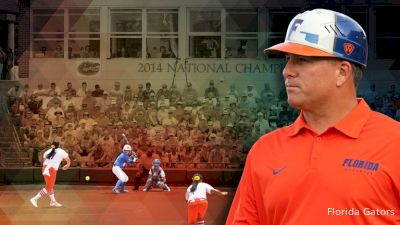 Florida Gators Softball. When you hear it, when you say it, you immediately think winners. Champions. Maybe even dynasty.
A relatively young program with only a 19-year history, Gator softball has solidified itself as softball royalty due largely in part to current head coach Tim Walton and his staff. Before Walton, Florida was a regionals team at best, some years missing the postseason altogether. He needed just three seasons to get the Gators to their first Women's College World Series appearance, and in his 10 years at the helm Florida has eight WCWS appearances and has twice been runner-up (2009, 2001) and twice national champions (2014-2015).
Helping Walton along the way have been a number of Gator legends including pitcher Stacey Nelson from Walton's early years (2006-2010), national champion pitchers Hannah Rogers (2014) and Lauren Haeger (2014, 2015), and current seniors Kelsey Stewart (2B) and Aubree Munro (C).