The Program: Auburn (Trailer)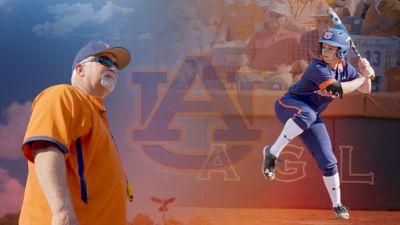 The Program: Auburn is a FloSoftball original documentary that gives fans an inside look at how the Auburn softball program has risen to a two-time SEC Champion and Women's College World Series participant.
Head coach Clint Myers reveals how he changed the culture of Auburn softball and how he plans to make the Tigers National Champions. Kasey Cooper, Carlee Wallace, and Jade Rhodes take us through day one with Coach Myers and explain how this Auburn softball team is going to accomplish there ultimate goal of wining a National Championship.