Birmingham Thunderbolts 06 vs Power Surge Berndes | 2019 PGF Premier National Championship 12U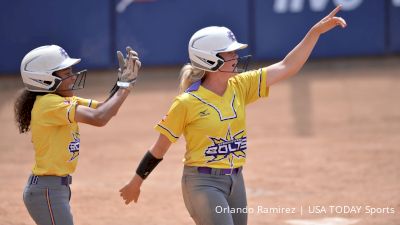 Unlock this video, live events, and more with a subscription!
Get Started
Already a subscriber? Log In
No one has been able to hit a home run over the fence, including the PGF High School All-Americans, at any of the PGF National Championship games in the past two weeks at Deanna Manning Stadium at Bill Barber Park in Irvine, CA, where the fences are back at the international distance of 220 feet.
Following back-to-back walks to start the game, Shelby McKenzie connected on one deep over the center-field wall for a three-run bomb to help the Birmingham Thunderbolts defeat Power Surge-Berndes, 14-4, in the PGF 12U Premier national title game on Sunday.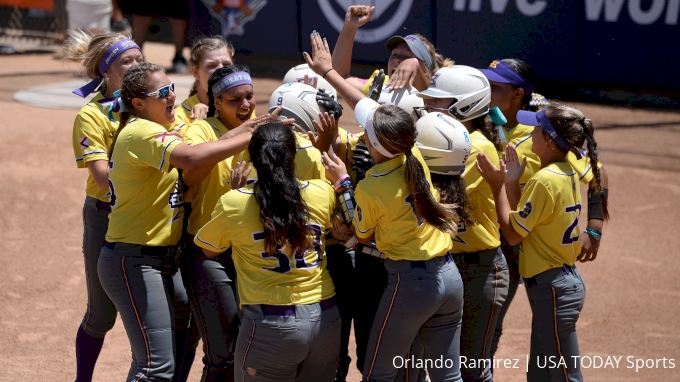 McKenzie's home run was just the beginning for the Thunderbolts, who added two more runs in the inning thanks to an RBI double from Kiesheinna Titi that sent Julianna Nieves. Graiden Haas ran for Titi and scored on a passed ball in an inning where Power Surge used three pitchers.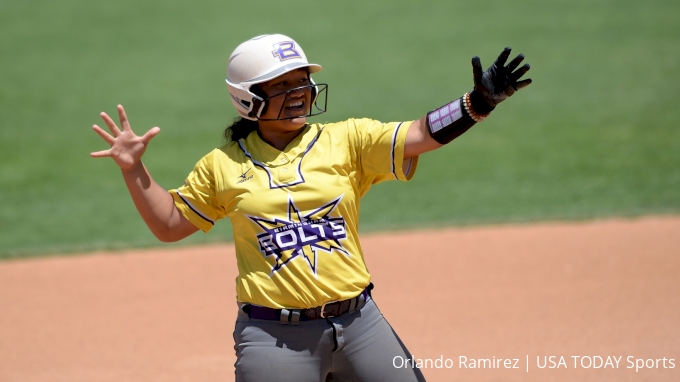 "We just had so much hype and energy," McKenzie said. "I told my teammates that we needed to score some more because it is never enough."
The five-run first inning was more than enough for McKenzie, who also threw six innings for the Thunderbolts to get the win.
The scoring parade continued in the second inning thanks to a two-run single by Mari Hubbard that sent Jasmine Green and Brantlee Wortham home.
Green, who scored on McKenzie's home run in the first inning, scored for the third time in the fourth inning, once again off the bat of McKenzie with an RBI double to left field for her fourth run batted in.
"She is going to have a down game every once in a while," Thunderbolts coach Andrew Burns quipped, referring to McKenzie's five-RBI game over Impact Gold on Saturday. "She's tremendous. There is no better bat than her in 12U. Every time we needed her, she's been there."
Power Surge chipped away in the first inning with an RBI double from Sofia Mujica, who scored on an infield single off the bat of Tamara Carranza.
Power Surge added their final two runs in the fourth inning with a single from Peanut Garcia. An infield error off the bat of Michelle Cervantes sent runner Presley Barraza home.
McKenzie kept Power Surge off the scoreboard the rest of the way.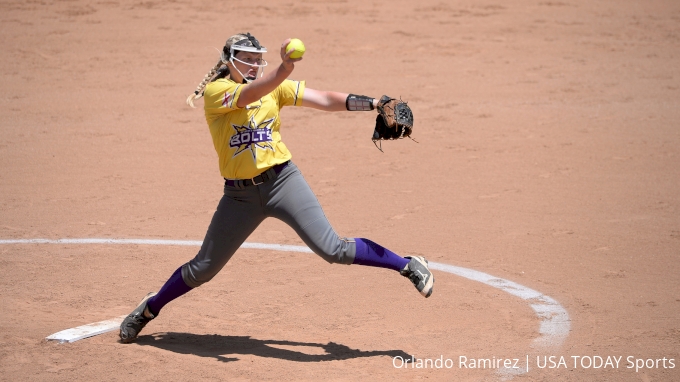 "I knew the Thunderbolts were on a run," Power Surge coach Scott Berndes said. "When you get in the loser's bracket, you build confidence and they had it. I thought we played really nervous to start with the walks that killed us. We didn't look like a championship team in the beginning."
The Thunderbolts finally put the nail in the coffin in the top of the seventh inning with a five-run inning, including a two-run double from Wortham that sent Green home for the fifth time of the game.
Mujica went 2 for 4 with an RBI double, Carranza went 2 for 3 with an RBI and Garcia threw 3.2 innings in two appearances in the circle for Power Surge, which made five pitching changes.
"We only lost four games this season," Berndes said. "Now it's five. We had a great year. I could compare this team to two other National Championship teams that I've had. This team is right there with them."
Green went 2 for 3 with five runs, Wortham went 2 for 4 with two doubles and three RBIs, McKenzie went 2 for 4 with a three-run home run and an RBI double. Titi went 2 for 4 with two doubles and two RBIs, Hughes went 2 for 4 with an RBI double for the Thunderbolts, which will take some National Championship hardware back to Alabama.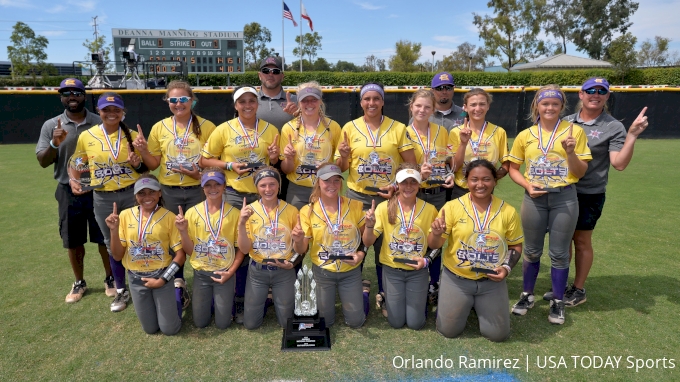 "This feels amazing," McKenzie said. "I'm so proud of the girls. We really deserved this."
Gotta love Championship Sunday!

Birmingham Thunderbolts 06 are your new PGF 12U Premier National Champs?@PGFnetwork pic.twitter.com/uDX564eVOA

— FloSoftball (@FloSoftball) August 4, 2019
---
PGF NATIONAL CHAMPIONSHIP SCOREBOARD
14U PREMIER: Tennessee Mojo 04-Fisher 4, Arizona Storm-Appel 2
14U PLATINUM: OC Batbusters-Shockey 5, Athletics-Mercado/Tidd 4 (8 innings)
12U PREMIER: Birmingham Thunderbolts 06 14, Power Surge-Berndes 4
12U PLATINUM: Impact Gold National 07-Smith 6, Georgia Impact-Sullivan 0
10U PREMIER: Corona Angels-McCullough 3, So Cal Choppers-Franco 2 (8 innings)