Hot 100 Rankings Hype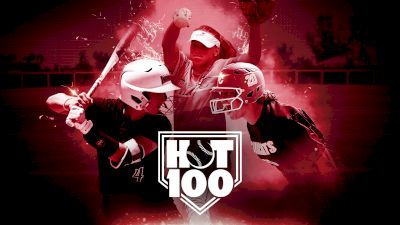 Welcome to the FloSoftball Hot 100 Rankings! Since 2014, FloSoftball has been ranking the top high school/club softball players in their graduating class. We've seen some of these stars blossom into Team USA members, USA Player of the Year winners, and Freshman of the Year winners. Make nominations HERE.
The FloSoftball team does extensive research on the top players by evaluating performances at tournaments, consulting with scouts, and elite coaches. FloSoftball also evaluates high school, travel stats, along with team finishes at tournaments. Player nominations can be made by travel ball, high school, or college coaches.
We'll evaluate pitchers, catchers, middle infielders, corners, and outfielders that have been nominated by their coach or have previously been recognized by FloSoftball. Every tool will be evaluated and measured up against the other candidates in speed, arm strength, fielding, offense, and power.
Skills are not enough. Athletes that make the Hot 100 compete in meaningful and high-profile games/tournaments. A player's performance in those games can often be the difference-maker in the selection process.
How To Nominate a Player:
1. Only coaches can submit player nominations.
2. Nominate HERE
3. Where do you think she ranks in her class? Why?
4. Send us a headshot.