2023 THE Spring Games
Division II Games To Watch At THE Spring Games
Division II Games To Watch At THE Spring Games
The Division II portion of THE Spring Games features a field that includes nine teams that are either ranked or appeared in the NCAA Tournament last season.
Feb 16, 2023
by Ron Balaskovitz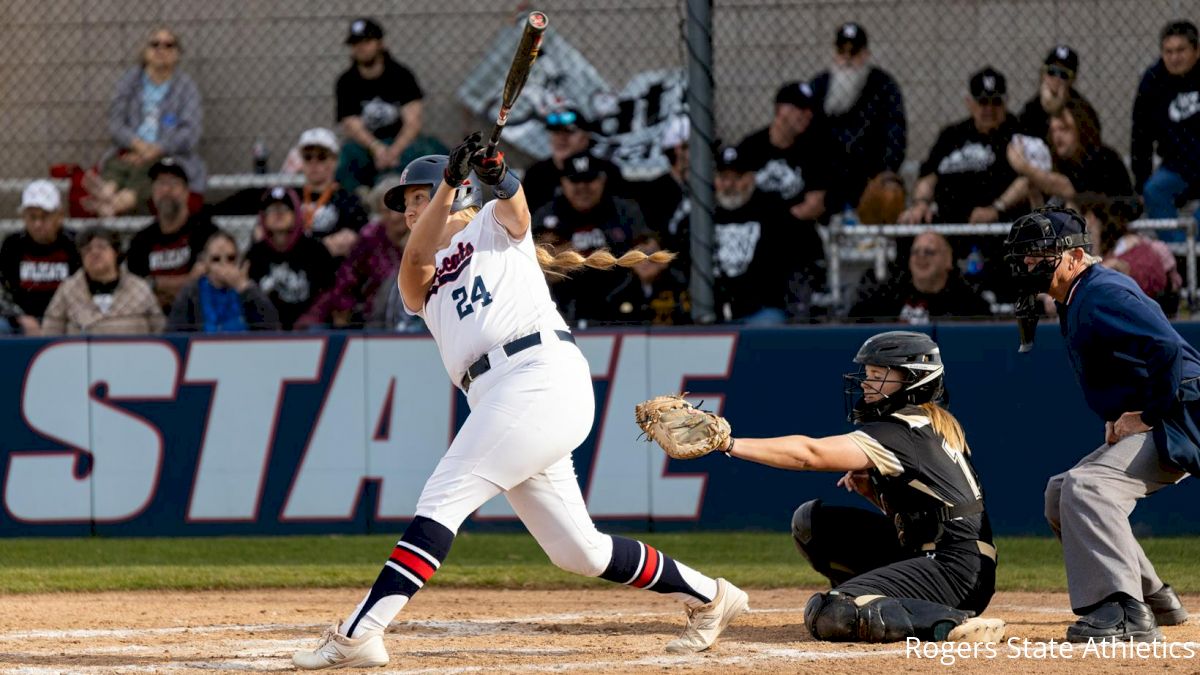 The Division II portion of THE Spring Games features a strong field that includes nine teams that are either ranked or appeared in the NCAA Tournament last season.
Two of those teams were among the final eight contenders at the Division II College World Series, including defending national champion Rogers State.
A number of the talented teams mentioned above are set to square off in the coming weeks at the multi-week event in Florida.
THE Spring Games gives teams a chance to face competition from outside their regions, all in preparation for the distant postseason, and it allows teams to tinker with lineups and strategies in high-stakes games that won't hurt them in conference or regional play.
The group of ranked teams is headlined by No. 1 Rogers State, the defending Division II champion, and the list also includes three other teams currently ranked inside the top 15 of the 2023 NFCA Division II Top 25 Poll.
Here's a look at some of the best matchups that will take place between Division II teams at the 2023 edition of THE Spring Games, with all games being streamed exclusively on FloSports.
Washburn vs. Bridgeport, March 2 at 11:30 a.m.
A pair of tournament teams from a year ago will make for an interesting matchup early in the season, with Washburn ranked among the top 25.
After winning 45 games last year, the Ichabods opened 2023 by winning seven of their first nine games.
Washburn might have the best heart of the order at THE Spring Games, with Jaycee Ginter, Marritt Mead and Paige Robbins all back.
Ginter led the team in RBIs last season, Mean swiped 22 bags and Robbins hit a team-best .427.
Oh, and Ginter is the team's ace pitcher, going 30-7 last season.
Washburn's Ginter named MIAA Pitcher of the Week https://t.co/8lER6lJ710

— Washburn Athletics (@wusports) February 6, 2023
Bridgeport won 36 games last season and made the NCAA Tournament, advancing to the Super Regional round, where the Purple Knights were a game away from the World Series.
Like Washburn, Bridgeport returns many key bats from last season, including Madison D'Amato's .428 average and Taylor Yates' team-best 11 home runs and 52 RBIs. Pitcher Katie Burawksi also is back after winning 25 games a year ago.
Two of the deeper teams in THE Spring Games field should make for a very competitive matchup, with anything from a 1-0 pitcher's duel to a 9-8 slugfest, on the table.
Rogers State vs. Winona State, March 4 at 9 a.m.
The defending national champion, and No. 1 team in the country at the time of writing, gets an early test at THE Spring Games against a Winona State team it bounced from the regional round of last year's postseason.
Rogers State boasts what might be the deepest offense in college softball, with catcher Abbey Rogers as the leading bat. She paced the team last season in home runs, RBIs and average.
Winona State was an NCAA Tournament team last year but enters the season with a number of holes in its lineup.
Hlas, Pautz earn D2CCA All-America honors https://t.co/WDOQeeWFgh

— Winona State Warriors (@WinonaStateATH) May 25, 2022
After Abbie Hlas, who hit .446 with seven home runs and a team-best 41 RBIs, the next five hitters in terms of average all departed, as did 27-game winner Liz Pautz.
Hlas and Abby Smith likely will be leaned on as the 1-2 pitchers for Winona State. They combined to go 13-9 last season.
This could be a preview of yet another NCAA Tournament regional game between the two later in the season.
Seton Hill vs. West Virginia Wesleyan, March 5 at 4:30 p.m.
The other World Series team to take the field at THE Spring Games, the Griffins of Seton Hill, should be a threat to make it back this season.
They had 42 wins a year ago, and they're set to square off in Florida against another tournament team, West Virginia Wesleyan.
While the Griffins lost a lot of talent off that team, getting Moran Teal and her team-best seven home runs and 38 RBIs back is a good place to start, as is Grace Parades and her 12 doubles and 27 RBIs.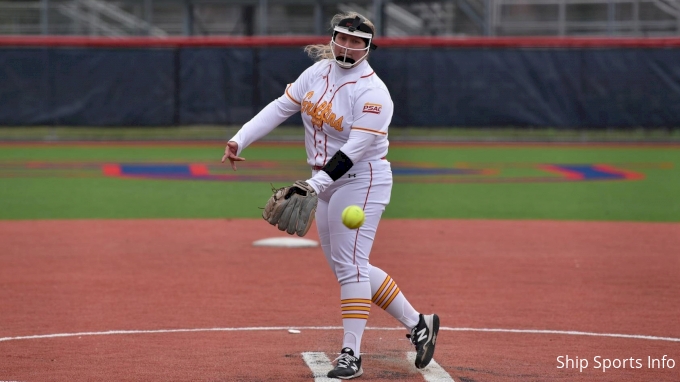 Pitcher Chloe Elliot is the name to watch for Seton Hill, as she steps in as the unquestioned No. 1 on the team, after averaging a strikeout per inning to go with a 1.75 ERA.
West Virginia Wesleyan won 38 games last season and returns four players who were all-league picks, including All-America honorable mention Alli Robinson, who led the Bobcats and their league in home runs, RBIs and slugging a season ago.
MEC Pitcher of the Year Hannah Hudson also is back. She won 20 games and posted a 1.54 ERA. Her season included seven shutouts.
These are two teams that expect to play deep into the postseason this year, and this matchup could have the feel of a tournament game.
Grand Valley State vs. Minnesota State, March 7 at 2 p.m.
Here's two more NCAA Tournament teams from a season ago, both hoping to get deeper into the bracket, and both rosters are stacked to make it happen.
Grand Valley State was a Super Regional participant last year and ranked just outside the national top 10 as of this writing, and with good reason.
The Lakers are paced by Hannah Beatus, who posted a sub-1.00 ERA last season, thanks to 11 shutouts.
Check out this story from The Holland Sentinel: GVSU's Hannah Beatus throws no-hitter as Lakers advance in NCAA regional

Lakers one win from making Super Regionals. @GVSUSoftball @gvsulakershttps://t.co/WWXJuKEa0y

— Dan D'Addona (@DanDAddona) May 13, 2022
The squad also returns a lineup that boasts three hitters who hit over .400 last season.
The Lakers present a strong case as the deepest team in THE Spring Games field.
Minnesota State had the unfortunate distinction of facing Rogers State last season in the regional round, and despite that, still won 48 games a year ago.
The Mavericks return top-hitter Madi Newman, who posted team-best numbers in home runs (eight) and RBIs (47), while speed at the top of the lineup in Ellie Tallman and her team-best .380 average is back, too.
The Mavericks are one of the most dangerous teams on the bases, stealing 114 bags a season ago, with six players who reached double figures.
If they can get on-base against Beatus, it should make for an interesting cat-and-mouse game.
Southern Connecticut State vs. Indianapolis, March 16 at 9 a.m.
Southern Connecticut had strong pitching last season, with two pitchers who posted ERAs at 3.02 or lower, but despite that, the offense struggled to score, resulting in a sub-.500 season.
The Owls return top hitter Jacqueline Dumont, who paced the team in average, home runs, RBIs and doubles last season, giving them a good foundation.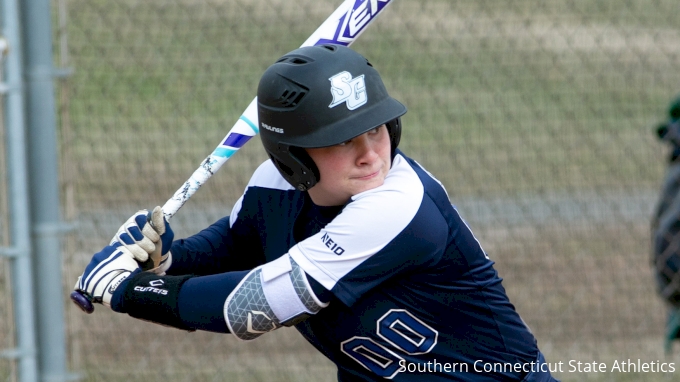 The strong pitching from SCSU should be a good test for UIndy, which was bounced in the regional round last season, despite hosting.
The Greyhounds were one of the best-hitting teams in the nation last season, hitting a collective .348, and are buoyed by the return of Lexy Rees, who blasted 14 home runs and 63 RBIs last year.
Two teams with opposite strengths makes for a unique matchup late in THE Spring Games schedule.