What it's like being a college softball player
What it's like being a college softball player
What it's like being a college softball player
Jun 30, 2015
by Brentt Eads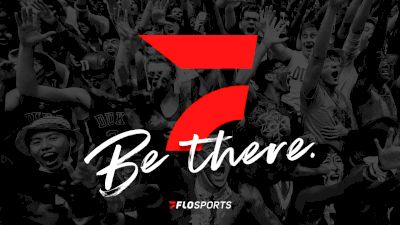 Nicole Mendes, a 2016 pitcher/outfielder who plays for the Diamond Sports Hotshots – Davis team and has committed to Oklahoma, is interning with FloSoftball and is a frequent contributor of articles related to the sport.
Today, the No. 11 rated prospect in the 2016 Hot 100 talks to two college standouts and gets their advice and insights on what it takes to make a successful transition from high school and club softball to the college level…

***
What is it like to be a freshman student-athlete in college? Stressful? Exciting? Daunting?
Who better to learn from than two standout athletes who've already gone through the process?
I spoke to two star athletes who are excelling not just on the collegiate softball field, but in the academic and social sides as well in Kelli Martinez, the starting center fielder for the University of Louisiana at Lafayette (ULL) and one of the best outfielders in the game today, and Paige Parker, the ace pitcher for the University of Oklahoma who comes from Independence, Miss. and earned National Freshman of the Year honors in 2015.
Both players have great advice for girls who will soon play college ball and offer insight on the changes that must be made once they reach college.
Adjusting to College
The transition to college life varies for everyone and these two collegiate standouts had different experiences.
"It is an adjustment that everyone goes through." Paige said. "You're thrown into it and need to figure things out pretty quickly. For me, after a few weeks I settled into a routine and became more comfortable."
For Kelli it was a little different. Homesickness really hit her hard, especially the first semester. Kelli said she would call her mom crying just about every day. Everything was so different from what she was used to.
"It wasn't even that I missed my family so much. It was more like I wanted to be home, the feeling of being in your hometown where everything is familiar and comfortable. I think I literally went home every weekend."
Academics
But being away from home was not the only adjustment the freshmen had to make. Academically there is an obvious change from high school to college.
Kelli advises girls make the most of their required study halls and take advantage of all the hours they will spend traveling.
"Staying on top of your school work makes everything else so much easier," she states. "You have to find what works for you and be committed to it."
Once you start traveling it becomes harder to maintain your school work Paige added.
"You need to set some time aside for study hall while you are on the bus. Get your priorities in order. Taking time out from sleeping on the bus or watching TV to get the job done."
The two standout athletes also suggest working with professors, including going up to them the first day of class and introducing yourself and explaining because of athletics you may have to miss an occasional class. It's also a good idea, the players say, to make sure you provide your schedule as well as email them before you leave for a trip.
Paige added, "Be on top of stuff and let your professor know that you are on top of stuff. Make sure you turn your work in on time and ask what needs to be finished early if you have to miss a class. In turn your professors will help you out."
The NCAA requires student-athletes to have a minimum of six hours of study hall a week. and it also helps that DI schools have an incredible amount of resources available. Athletes have every advantage when it comes to academic support, the two players believe, including tutors in just about every subject and even note takes when players miss a class due to traveling.
"Study hall was really beneficial for me." Kelli said. "Having a set number of hours I needed to get done each week as well as having a plan of what I need to work on during that time helped me stay on top of my homework."
College Softball
Similarly, academics is not the only thing becoming harder once you reach college, the quality of softball is greatly elevated as well.
"You are brought to a whole new level," says Kelli, who had to battle 10 players in her class and a roster of 36 players to earn her starting position.
"Honestly I wasn't even expecting to play a lot," the ULL star continues, "but I worked so hard every day and one day coach called me into his office and I kept thinking, 'Oh my gosh, oh my gosh, what did I do? Oh my gosh, oh my gosh!'"
"He told me that I was going to start mixing in with the first group, which were the starters, and I was like, 'Okay, yeah. Sounds good.' But on the inside I was totally freaking out!

But getting on the field is only half the battle.
Paige add, "You are surrounded by amazing athletes. You play against amazing athletes. One through nine in the lineup is strong. As a pitcher I cannot take any pitches off. I work every pitch to execute."
Having a plan and locking in to it is key says the Oklahoma ace.
"You are playing and battling all the time, being challenged all the time. If you do not have a plan things can get rough."
The Mental Game
In other words, says Kelli, the mental game is where you really see the separation from the good and the great.
"Before, when I would come up to bat, I would think, 'Oh she's fast.' Now I know exactly how hard she's throwing, what pitches she is going to go with, what her go-to pitch is, what her grip looks like. I see things that I never realized before. So much has come to my attention and I feel like I am a better athlete because of it."
Talking about her first college at bat the Ragin' Cajun laughed and said, "I don't think I was breathing… I'm pretty sure I didn't even swing once!"
"But I kept going to practice early to work on my game because that is what needs to be done in order to play and I will do what I have to do to play. I have played softball my whole life and I have never been at this level before."
Priorities
The biggest thing both freshmen learned from their first year of college they say is making sure they have their priorities straight as there is no one to make you study, no one to make you wash your clothes and no one to cook dinner for you.
Kelli remembers, "I would call my mom and say, 'I'm tired, I'm hungry. I don't know what to do, tell me what to do.' and she would tell me, 'Kelli, you gotta figure it out.'"
"You're always tired," she continues. "I go to class, come back home and take a nap, wake up and go to practice. You live for those 20 minute naps!"
Paige agrees it was a challenge.
"Making sure your schoolwork is done before hanging out is going to be tough, but once you make it a habit and focus on the things you need to focus on you are able to do the fun stuff with no problem."
The Competitive Advantage
For the upcoming freshmen, here it is: you have to become responsible and disciplined, flexible in adapting to new situations and mentally tough enough to take your life on and off the field to another level.
Do all things well, says two college stars who've done it, and you will find yourself with a competitive edge over all the other freshmen!