PGF
Miranda Elish: Hot 100 No. 1 Player
Miranda Elish: Hot 100 No. 1 Player
"Miranda is a winner. She wants to win more than anyone, and her grit mixed with talent is the right combination for success. You want Miranda with you if y
Oct 30, 2015
by Sarah Hoffman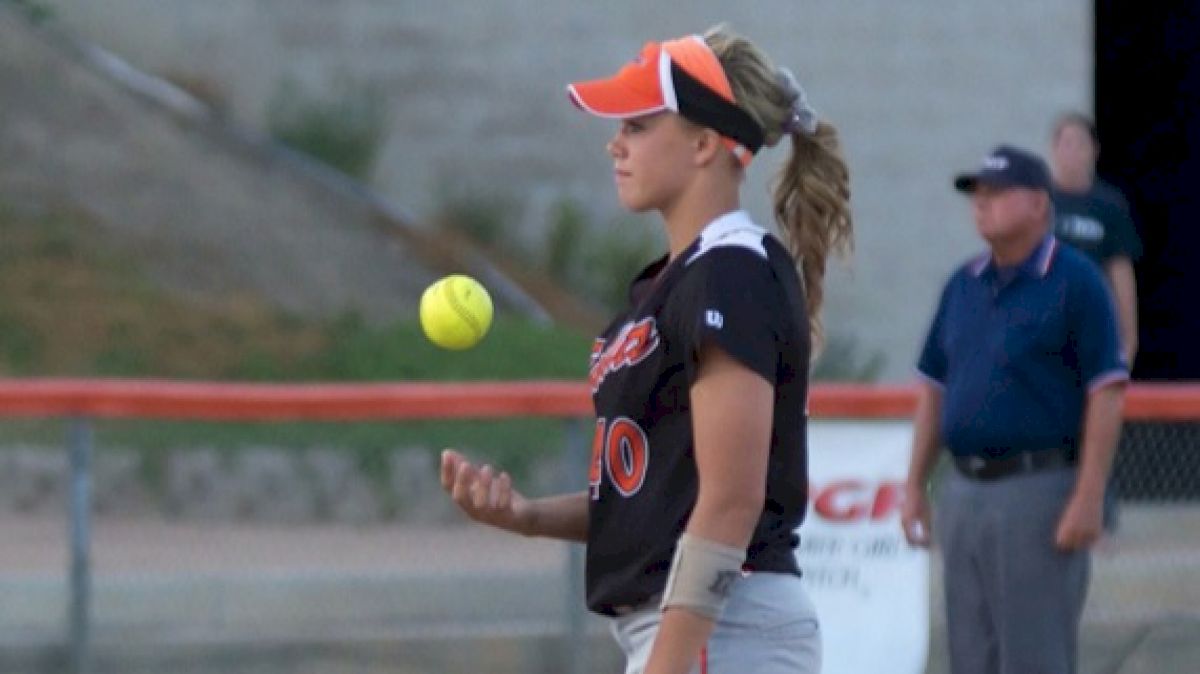 "Miranda is a winner. She wants to win more than anyone, and her grit mixed with talent is the right combination for success. You want Miranda with you if you want to win.
This is what Beverly Bandits 18U Head Coach Jennifer Tyrrell described as her favorite part about coaching Miranda Elish, the senior pitcher from Crown Point, Indiana who was named Friday as the No. 1 prospect in the 2016 class.
That answer seems fitting to describe a Hot 100 No. 1 player, don't you think?
Tyrrell met Miranda four years ago when Elish was a freshman playing on the Bandits' 16U team and has had the opportunity to coach her for several years throughout her travel ball career.
The coach, who Miranda refers to as "more than a coach -- more like a mentor and friend -- reminisced about the first time she saw Miranda play: "We all know she will be playing in the world series one day. The sky's the limit with her."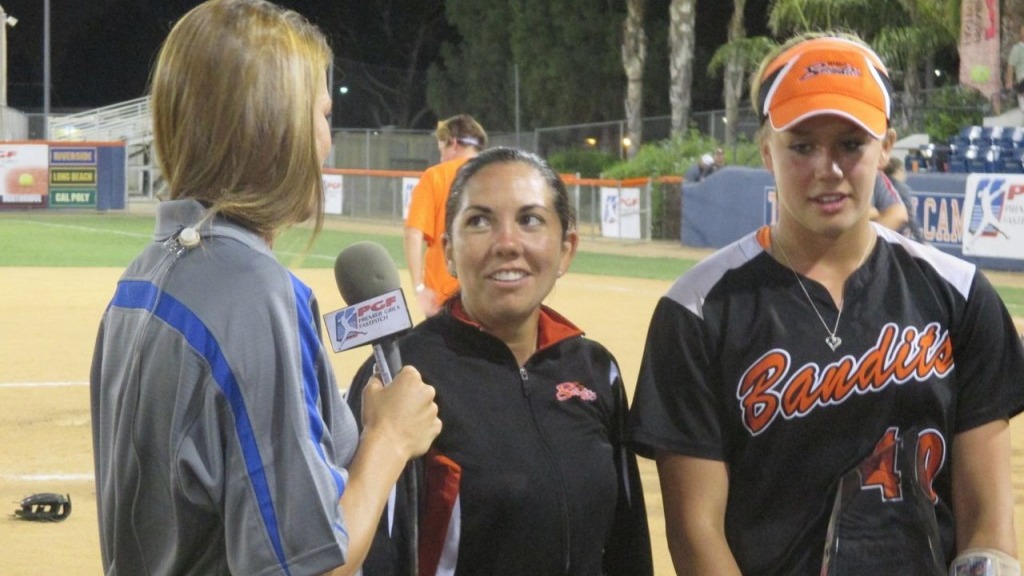 That certainly seems like a very real possibility as the No. 1 player in the country will be starting at one of the top collegiate softball programs in the country a year from now. Elish committed to the Oregon Ducks four years ago, and in talking with Elish her passion and excitement for the next step in her career is obvious.
"I've waited for this for four years!" she exclaims. "It's all I've thought about for the last four years, and it's unreal that it's almost finally here."
Elish will officially become a Duck in a few short weeks when she signs with Oregon on National Signing Day, which is November 11. Choosing to sign at her high school in Crown Point, Elish will no doubt be surrounded by all the people who have made her career a possibility.
She cited her parents as being the most instrumental in her development, recalling how both her mom and dad have spent countless hours practicing with her in their basement at home, but throughout the conversation with Elish, it's clear that she and Coach Tyrrell share a special bond that has transcended the softball field.
Both cite the Beverly Bandits' 2013 season as the experience that sparked what has become a lasting connection between the coach and player.
"You experience special connections with people in life for different reasons," explained Tyrrell, "and it is because of that 2013 season that we share a special bond."
Elish described her 2013 travel ball season as her best softball experience so far, describing it as "a dream season, with a dream team and a dream coach." The Bandits had one of their most successful seasons as an organization in 2013, winning both the heavily competed Boulder Independence Day Tournament and the prestigious PGF National Championship.

Interview with Miranda Elish following the Bandits' 2013 PGF Nationals win
Following the 2013 season, the Bandits reorganized their organization, and Elish found herself playing under the head of the organization, Coach Bill Conroy. In talking with Elish, she made a special point to credit Conroy with positioning her for success.
"I wouldn't be where I am today without Bill (Conroy)," she continued. "He is the one who invited me to the Demarini 100 where Coach White (Oregon head coach) first saw me."
Another reorganization of the Bandits has reunited Tyrrell and Elish for Elish's last season, and the focus for both of them going into the 2016 travel ball season is to replicate 2013 with wins at both Boulder and PGF.
While Tyrrell has enjoyed being reunited with Elish so far this season, the coach is looking beyond this coming summer and anticipating continued success for her athlete.
"She will be an All-American," Tyrrell predicts. "She will lead Oregon just like she's led the Bandits the last couple of years. She knows how to win and is going to a winning program -- that's a good combination."
Elish herself is just looking forward to wearing the Duck uniform and working with the Oregon coaching staff. "Coach White is one of the best pitching coaching in the country and I'm looking forward to working with the whole staff and letting them develop me into a better player."
We all know she will be playing in the World Series one day
Somehow more evident than her obvious desire to win is her work ethic, which both Tyrrell and Elish herself speak to. Elish has know that she wanted to be a pitcher since the age of seven, and knew she was gifted enough to be a top-tier collegiate pitcher after her invite to the Demarini 100. She also knew she needed to work on was her hitting.
"I've continued to work on developing myself as an elite pitcher, being tighter with my spins and learning new spins, but I've definitely worked on hitting a lot and have gotten myself to be one of the best hitters on my club team."
Elish looks forward to being able to pitch and hit during her time at Oregon, and Tyrrell sees no reason why that won't be a reality for her.
"I was a little too protective of her a couple years ago," the coach continues. "I didn't respect that part of her game, but she is a fantastic athlete and a well-rounded hitter. She has worked hard at her offensive game and has become a very good batter."
You'd think the No. 1 player in the country would consider her bread and butter as the thing that moved her from No. 2 last year to the top spot this year, but Elish actually credits all her work with her bat as the determining factor.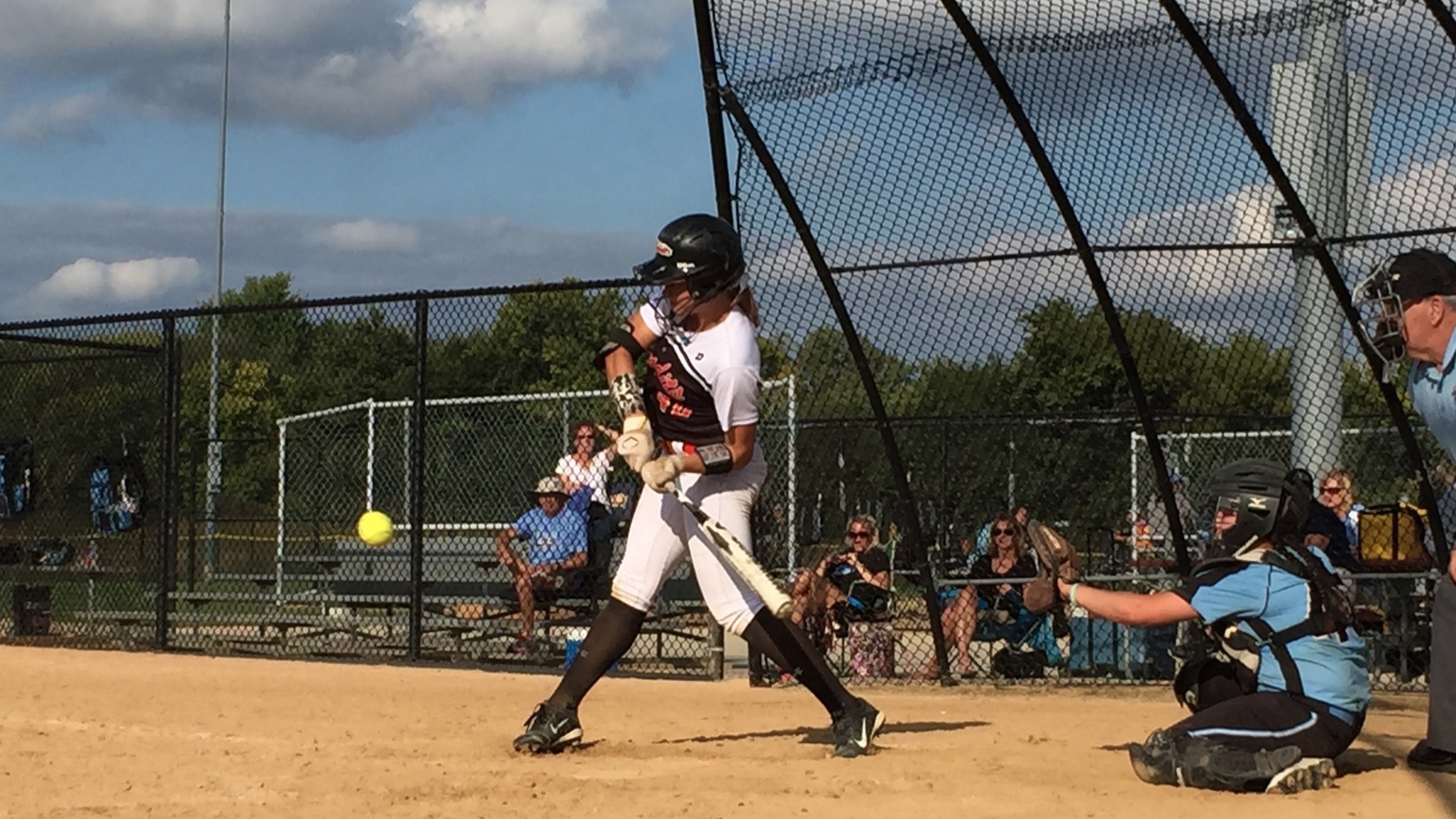 And that ability to self-evaluate and self-asses is what is most striking in talking with Elish. Mature and self-aware beyond that of an average 18-year-old, Elish knows and respects how good she is and at the same time she understands where and how she needs to improve. Some (mistakenly) perceive her as cocky when really she is everything a No. 1 player should be -- a healthy mix of confident, humble, and determined.
When asked what being named the best player in the country meant to her, she answered with that same combination that makes her great.
"It's definitely an honor. I know I beat out a lot of top players and pitchers for the title. I was surprised a little because I was No. 2 last year, but I've worked hard in the off-season to improve my game."
Coach Tyrrell said it best, "Miranda is a winner. She wants to win more than anyone, and her grit mixed with talent is the right combination for success. You want Miranda with you if you want to win."
--- Sarah Hoffman, FloSoftball