In gymnastics, it is really an individual sport until the highest levels. In softball, your teammates pick you up if you have an off day. I truly think it's the team aspect of the game that made it so easy for her walk away from the gym.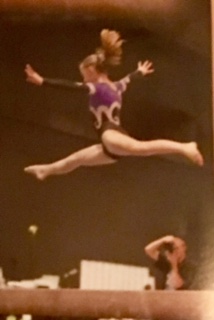 Brooke Blankenship was 9 when she fell in love with softball. She went to watch her sister's rec league game and, after watching, told her mom she wanted to try it for herself.
It doesn't seem like anything out of the ordinary. But for Brooke, who was a Level 8 competitive gymnast, it was.
She started skipping gymnastics practice for softball, and the rest is history.
"Truthfully, it broke my heart a little," said Kris Blankenship, Brooke's mother. "I loved watching her compete. She was amazing, especially on floor and bars. But, we wanted to support her in whatever she chose, and it became very obvious very quickly that softball was truly her passion. She just loves the game."
Brooke is now an eighth-grader in Florida playing for the Academy at the Lakes High School softball team and the Tampa Mustangs club team.
She has an Allister Index score of 91, the highest in the class of 2021 athletes tested to date by OnDeck. She has been invited to the USA Select 30 Camp and was selected as a first-team All-American middle infielder. She was also selected twice to USA Elite Futures teams and was the starting shortstop for her high school team in seventh grade, earning honorable mention all-county and all-state.
When asked about all of her accomplishments, Brooke said they all feel pretty great.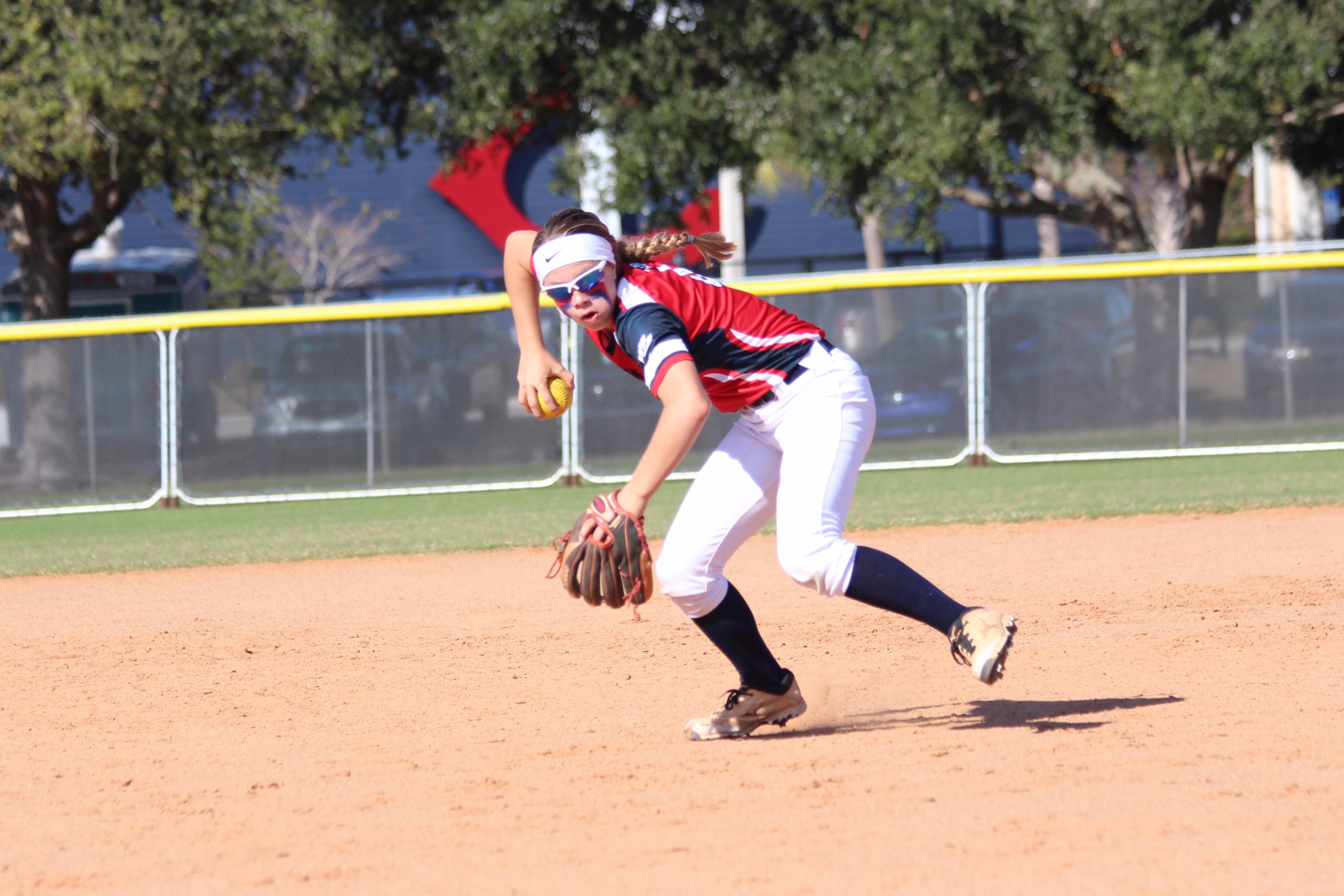 "I just know I have to keep working hard to keep achieving my goals," she said. "I think it's great that I got to start playing at a young age. Once I get into high school I will have a lot of experience. I got to face some pretty good players that will be in college at big schools like Michigan and Florida. I got to play with Lexi Kilfoyl, she's a sophomore at our school, and she's committed to Alabama."
Softball is a team sport and Kris realizes that the camaraderie of it really drew Brooke in.
"In gymnastics, there's rarely a perfect score, so there is always room for improvement," Kris said. "Softball has taught her not to dwell on what she did wrong, but instead focus on what went well. To work to get better, because there is always another pitch, another play, another game. She focuses on her preparation and on working hard. Softball has made her appreciate teammates and friends also."
---------
Brooke Blankenship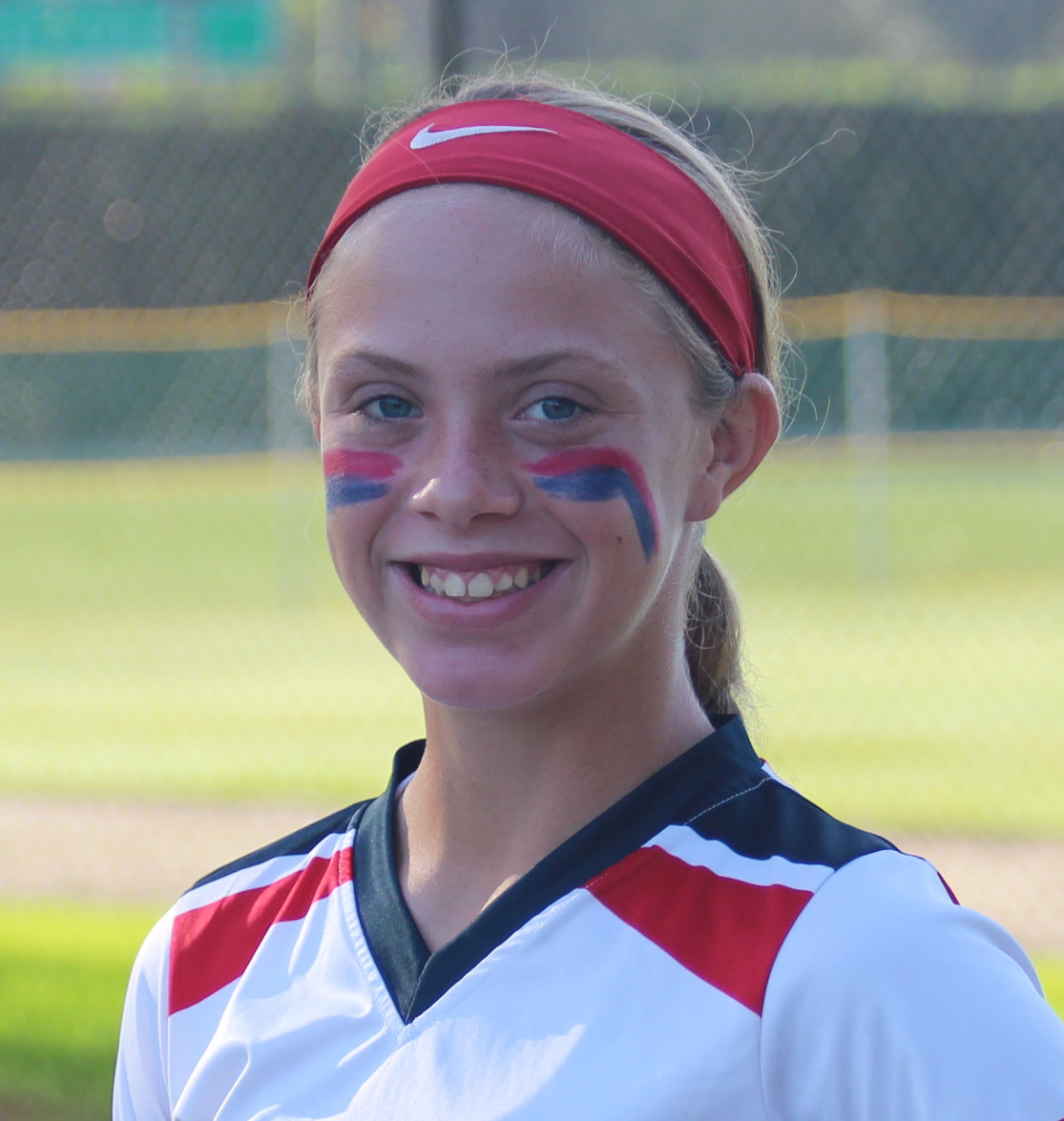 Position: Shortstop
Throws/Bats: Right/Right
Grad Year: 2021
Hometown: Hudson, FL
High School: Academy at the Lakes
Club Team: Tampa Mustangs
College: Florida State
Home to 1st: 2.93
2016 Fall Batting Avg.: .400 with 20 RBIs
Overhand Velocity: 63mph
Next Showcase Appearance: Faster2First, Dec. 9-11, Myrtle Beach, SC


What are you most excited about in starting high school next year? We have a new coach, coach (Diane) Stephenson, who was a former coach at Indiana. I think it's going to be a really great year, because she brings a new style. We are going to start our practices in January, and we have a great schedule this year and are going to have a lot of fun.
What is your favorite club tournament? The D9 Showcase. I think it was a great exposure tournament. We got quite a few good looks, and we learned a lot, like how to play in front of college coaches and just learning to be relaxed. I personally love the pressure. I do my best under pressure.

Who is your biggest inspiration? Kenzi Maguire, she plays for South Carolina. She is from my hometown, and I get to work beside her in the summer. Her dad, Kevin, is my coach. She works really hard, and I just want to be like her. She is living my dreams.

What are your ultimate dreams/goals? I want to play at a DI school that really wants me. I want to go to the Women's College World Series. I want to play for the USA Olympic team and maybe the NPF one day.

What do you want to study in college? I want to be a biomechanical engineer.

Do you miss gymnastics? Sometimes. I always watch the Olympics and see how awesome the girls are, but I know I made the right choice. I am excited that softball is back in the Olympics. I always wanted to win a gold medal in gymnastics, but now I can in softball.

Who are some of your favorite softball players? Sierra and Sydney Romero, Emily Carosone (Auburn), and Madison Shipman. I also like to watch the USSSA Pride.

Anything you've had to overcome? I broke my toe right as we were going into showcase season this year, around six weeks ago. We had three showcases coming up, so I was playing with a hurt toe. I didn't know I could do it, but I overcame it and just thought about the good things.
How did you break your toe? I broke it in gym class. I was playing soccer, and I got kicked.
I'm guessing your coach said, "That's why you shouldn't ever play soccer?" Yep. That's exactly what they said.

What is your family like? They are very supportive. They travel with me everywhere. They are always buying plane tickets for the next camp. They are always out in the cage with me watching me hit, videoing my swings, making the little corrections that help in the game. They are my biggest fans, and they help me complete my goals. Caitlin, my sister, plays on a younger Tampa Mustangs team. My 5-year-old brother, Chase, just started baseball.
How would your teammates and friends describe you? They would say I get very serious during games, and I want to do well. I work hard. I'm always the first one at practice and the last one to leave. I always work hard; that's my thing. I have a lot of passion for the game. I just love softball.
Do you have any superstitions or rituals? I wear eye black during every game--red and navy because they are my team's colors.
What is your favorite movie? "The Hunger Games." I like action movies.
Favorite food? I like to eat steak (medium-well). I eat it a lot before tournaments.
Which schools are you looking at for college? Michigan, Florida State, Auburn, South Carolina.

See Brooke and other all stars at this weekend's Faster2First Showcase in Myrtle Beach, SC. FloSoftball will be live-streaming the games on Sunday, Dec. 11. Sign up to watch here: Faster2First Live Stream.

More information about Faster2First: Event Hub
Related
14U All-Stars To Watch At Faster2First

Get Into Full Swing!
Sign up for the FloSoftball newsletter for instant access to: Live Streams, Breaking News, Original Documentaries, Technique Videos, Rankings, and more!