Rising Stars
Rising Star: Why 2019 Miranda Johnson Switched To The Left Side
Rising Star: Why 2019 Miranda Johnson Switched To The Left Side
Miranda Johnson is one of the top softball recruits in the nation. Find out why chose Notre Dame and how she made the FloSoftball Hot 100.
Jan 16, 2018
by Chez Sievers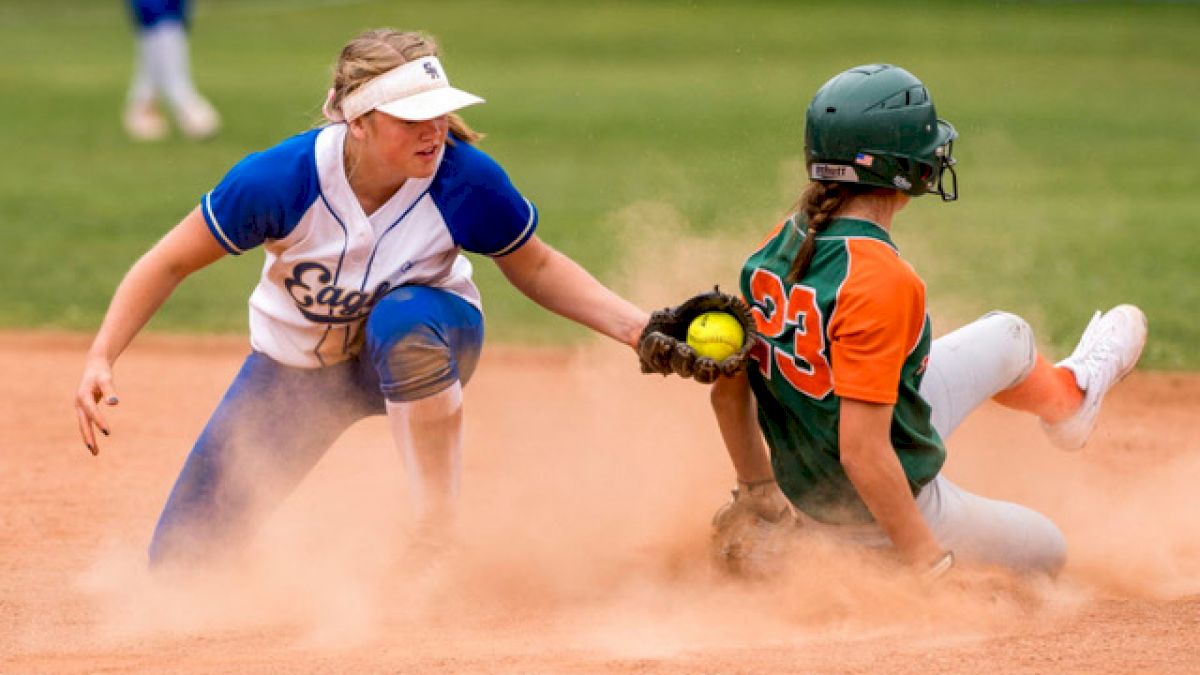 Unlock this article, live events, and more with a subscription!
Get Started
Already a subscriber? Log In
A 2019 Hot 100 player, Miranda Johnson reached a crossroads that most talented athletes encounter. Playing competitive soccer and softball at age 5, she made a decision that changed her life completely.
Softball was the obvious choice for Johnson, who enjoys the strategy and chess play of the sport.
"I definitely liked that I didn't have to run as much," Johnson said. "I like the whole part of the game, the strategy."
For Johnson, strategy took shape on offense. She switched to the left side of the box when she was 12 years old.
"My hitting coach at the time thought it would be a good idea to switch because I had some speed and he decided why not try it out," she said. "I ended up liking it a lot and was pretty successful."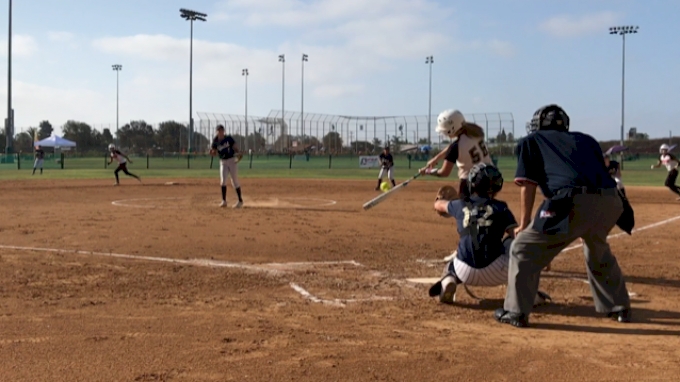 A year or so later, college coaches began to show up behind the backstops of her club games.
"I was in 7th grade when I noticed a couple of college coaches coming out to games," Johnson said. "Because I played over the summer at PGF Nationals with Cruisers Sievers. That's when I noticed the coaches. And when I was in 8th grade I traveled to Colorado and there was some interest. That was when I knew that I could play in college.
"I remember being really nervous to mess up to miss a play. As there were more coaches that started coming out, I started to get more comfortable and I knew that I didn't have to be scared to make mistakes."
Johnson started taking unofficial visits as a freshman in high school to Virginia Tech, University of Pennsylvania, Seton Hall, West Point, and Notre Dame.
"I was super excited and every time I stepped onto another campus I got a different feel from each of them," she said. "I was looking for a school that strong academics as well as strong athletics. Notre Dame was on my list. As soon as I stepped on campus, I fell in love immediately.
"While I was on my unofficial and doing the camp, I knew that I wanted to verbal there but I had to talk to my parents. A couple days later, we worked everything out and decided to verbal."
Miranda Johnson
Hometown: Rancho Santa Margarita
High School: Santa Margarita Catholic
Grad Year: 2019
Position: Infield
Club: So Cal Athletics - Richardson
What do you plan on studying at Notre Dame?
Business or accounting
What do you like to do when you're not playing softball?
I love to read. I like to go to the movies because it's not something that I normally get to do, but this break I've been able to see quite a few movies.
What movies did you see?
I saw Pitch Perfect 3 a couple of times. I saw The Greatest Showman which was really good. That was probably my favorite movie. And I also saw Daddy's Home 2.
Favorite movie?
Chasing Mavericks
What kind of books do you like reading?
I like the dystopian genre. My favorite book is Legend by Marie Lu.
How would your friends describe you?
Trustworthy, athletic, and funny.
If you could go on a trip anywhere in the world where would you go?
Ireland
Do you have any softball superstitions or rituals?
I'm actually a really superstitious person. If I'm doing well for a game or a tournament, I'll keep the same hair ribbon. I keep my routine before I go up to bat the same unless I have a bad game.
What do you do before games to get yourself ready?
I have a playlist of music I listen to.
What's on your playlist?
Taylor Swift, some EDM songs, and some rap songs.
Favorite food?
Apples