2020 Florida Softball
Alexia Carrasquillo, 11, Becomes Youngest Athlete To Verbally Commit
Alexia Carrasquillo, 11, Becomes Youngest Athlete To Verbally Commit
2024 catcher Alexia Carrasquillo becomes the youngest athlete to verbal commit to a university.
Feb 2, 2018
by Chez Sievers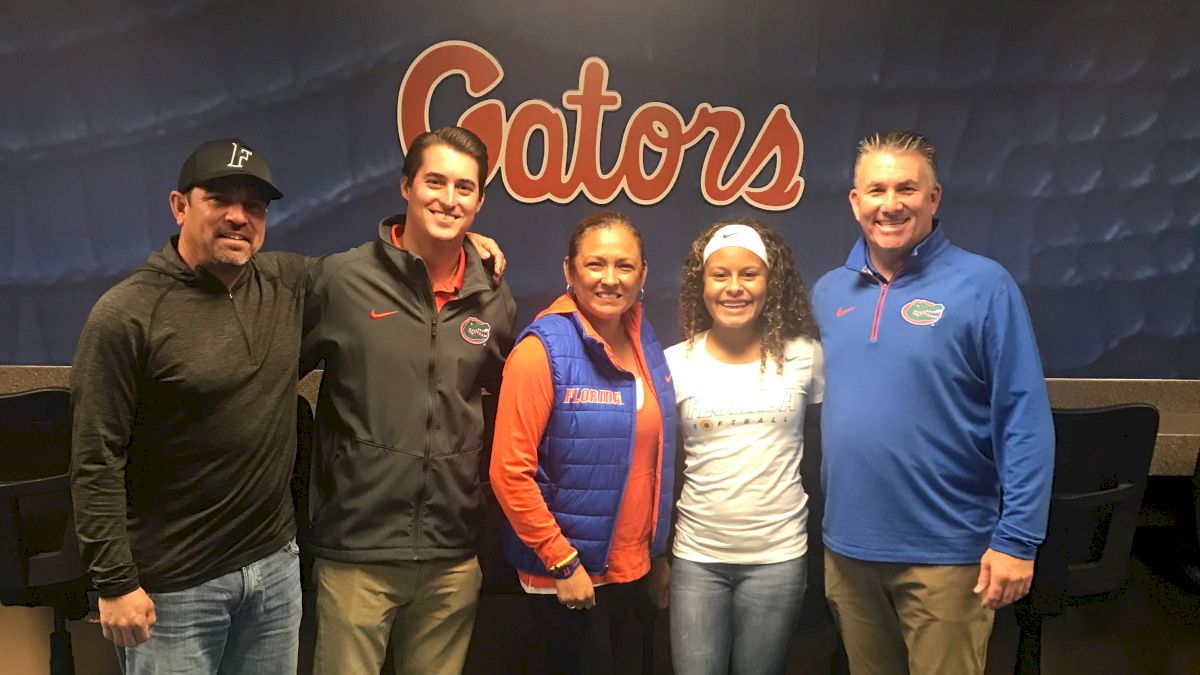 Alexia Carrasquillo turns 12 today and on Thursday night she celebrated early by publicly announcing her verbal commitment to the University of Florida. The standout 2024 catcher/slugger went on unofficial visits to UCLA, Oklahoma, and Florida.
"I am excited to announce that I have committed to play for the Florida Gators! Thank You, God for allowing me the opportunity. Thank You to All that believed in me. Go GATORS!" -Alexia Carrasquillo
Carrasquillo is now the youngest athlete to ever verbally commit to a university in any sport. Last fall, Florida made headlines when two seventh-graders, Mia Williams and Keagan Rothrock, committed to the Gators.
Growing up in Florida for nine years, Carrasquillo has dreamed of playing for the Gators. After Florida's Winter Camp, she was advised to take her time and seek advice from her coaches, mentors, and parents before making her decision. Carrasquillo's parents encouraged her to look at her options thoroughly.
She took about a month before verbally committing to the Gators on January 7.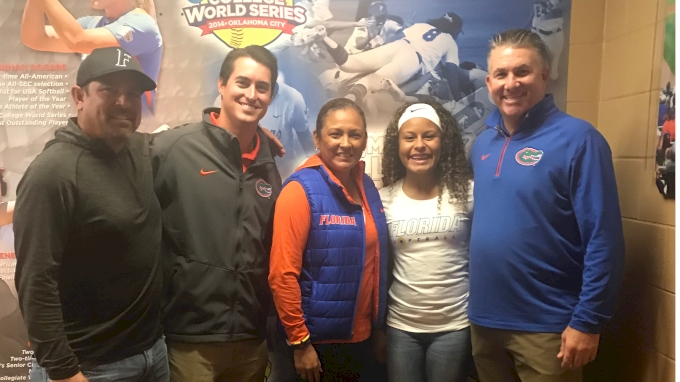 Her career started at age 4 when her parents signed her up for tee ball and transitioned her into softball two years later. For the past two years, Carrasquillo has been faithfully hitting with Top Tier Sports owner and instructor Lincoln Martin once a week and now plays for Georgia Impact.
Carrasquillo was selected for the USA Elite Select 30 team for two straight years. She has a PGF national championship under her belt. Last season, she raked in 120 RBIs, 12 home runs, and batted .680. In her career, she's hit 21 homers over the fence, and her pop time ranges from 1.6 to 1.7 seconds.
Bombs Away pic.twitter.com/R5IcgbAhmh

— Alexia Carrasquillo (@alexia_c21) October 22, 2017
Carrasquillo vowed to work even harder now that she's verbally committed.
"Since the very first time I worked with Alexia two years ago I knew she was in a league of her own," said Jen Schroeder Buchan, an instructor for The Packaged Deal and a former UCLA catcher from 2004-08. "Beyond her physical abilities, her work ethic is unrivaled.
"From getting up before school each morning to workout to attending a Packaged Deal Clinic in Georgia one night and driving to Florida the very next morning to do it all over again, she sets herself apart in her desire to be the best. Simply put, she's special."