2023 Puerto Vallarta College Challenge
Rising Star: How Beverly Bandits Taylor Pannell Rises Above The Competition
Rising Star: How Beverly Bandits Taylor Pannell Rises Above The Competition
Fellow Beverly Bandit Sydney Supple interviews rising star Taylor Pannell who is committed to Auburn.
May 29, 2018
by Sydney Supple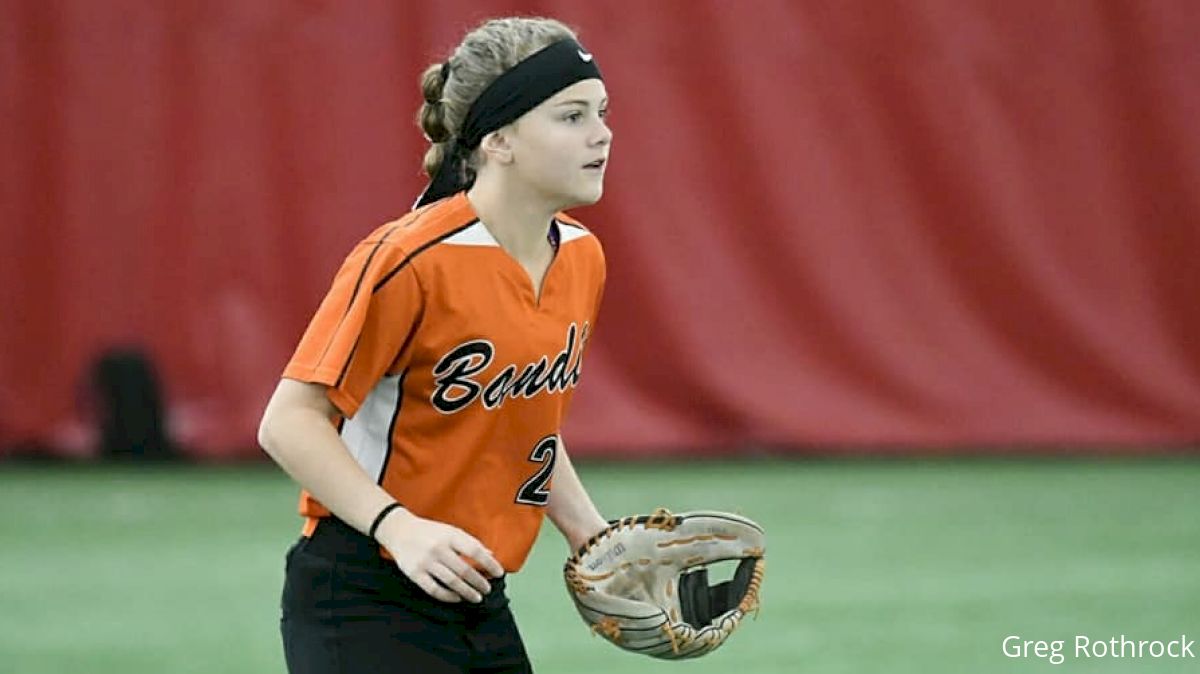 Beverly Bandits 2019 pitcher Sydney Supple has written a number of wonderful blogs for FloSoftball in the past and now she takes the opportunity to interview a Hot 100 Bandit, Taylor Pannell. Supple is verbally committed to Northwestern University and plans to pursue a career in media.
---
Before Taylor Pannell even steps on the field for her high school team, she has already made one of the most life-changing decisions of her young career. As an eighth-grader from Milan, Illinois, Taylor was heavily recruited by many Division I schools but ultimately chose to verbally commit to the Auburn Tigers in January.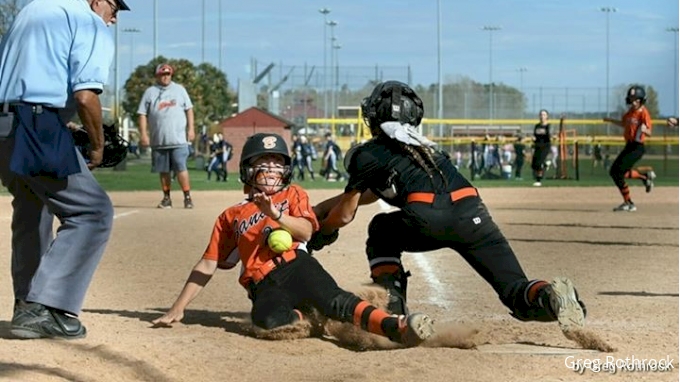 FloSoftball: How does it feel to be off the recruiting market before you even started high school?
Pannell: It's a relief because I don't have to worry about getting myself out in front of college coaches and I don't have the pressure that I did before committing.
Why did you choose Auburn over other schools?
I chose Auburn because ever since I was little I wanted to play in the Women's College World Series and Auburn has a good chance of making that dream come true. The weather down there is nice all year around so I can practice outside throughout the year. Also, the coaching staff at Auburn is a very intelligent group that I am excited to work with in the future. The campus is one of the most beautiful places I have ever been.
What are you most looking forward to once you become an Auburn Tiger?
I look forward to getting a stronger bond with my coaches and my future teammates. I also look forward to learning all the traditions they have at Auburn.
Do you have any specific goals you are working toward currently or for the future?
My goals are to get stronger and faster so I will be ready when I get to Auburn.
What is it like playing for the Beverly Bandits?
I like playing for the Beverly Bandits because I get to play the best competition around the country and that makes me a better player. Also, the Bandits allow me to meet players my age all across the country that I would have never met if I stayed local. I've traveled to many places I've never would have been to before. It's been a great opportunity for me.
Who has influenced your game the most over the years?
My dad because he always takes me out to practice, even when it's raining. Also, before every game, he gets me there an hour early to get extra practice. Sometimes he can be tough on me after a bad game but he just wants me to be the best I can be.
What do you feel sets your game apart from other players?
What makes my game different than others is that I can lay a bunt down and be safe at first and then the next at-bat hit it over the fence. Also my ability to read the ball and my aggressiveness on the bases.
Why do you love playing the game softball?
I love playing softball because I get the chance to meet new people that I would never have met. Also, I get to be myself around my teammates because they are like my sisters that I only see once or twice a week. I also like that competition that sport the brings. I like the fact that you always can improve on one thing or another. Softball to me is like my getaway because once you show up at the game it doesn't matter what is going on at school or at home. You show up and have fun playing the game you love.
Quickfire
Favorite position to play: Third base
Ideal walk-up song:
"Like a G6" by Far East Movement
"Power" by Kanye West
"Slow" by Clyde Carson
If you could have any teammate (no age restrictions), who would it be? KK Crocker (Auburn)
Saying or quote you try to live by: "Today I will do what others won't. So tomorrow I can do what others can't."
Dream vacation: Disney World
Biggest inspiration: Jackie Robinson