What It Means To Represent Canada By Jenn Salling
What It Means To Represent Canada By Jenn Salling
Team Canada's Jenn Salling explains what it means to represent her country.
Jul 21, 2018
by Jennifer Salling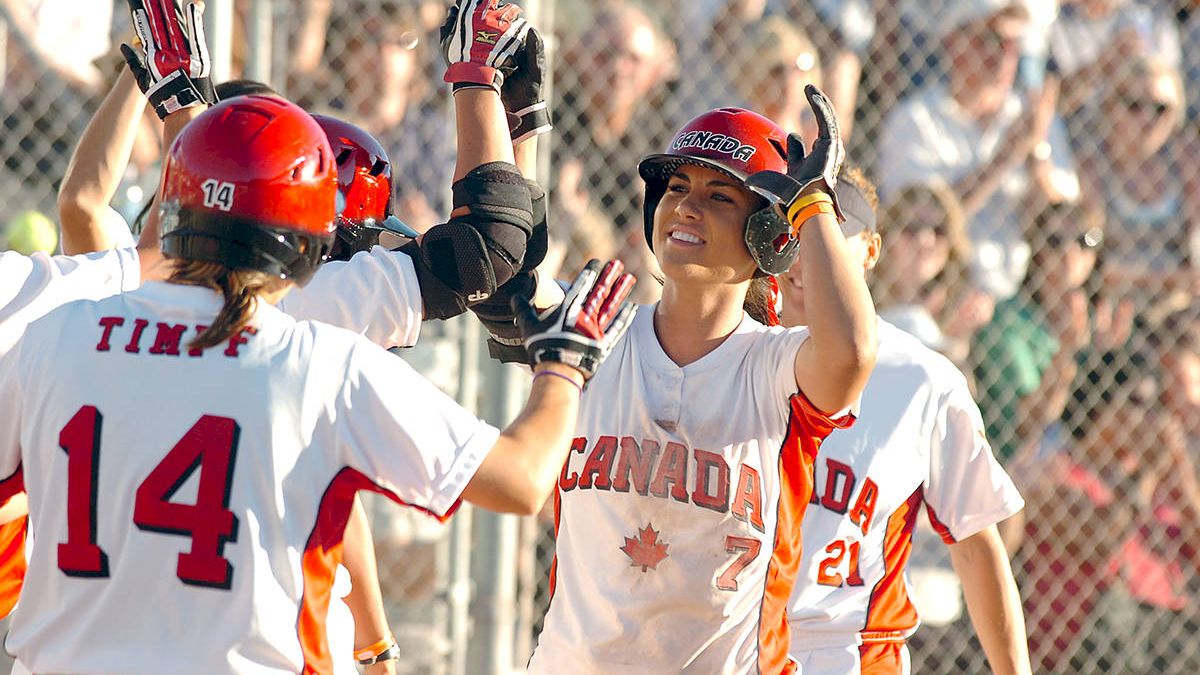 Jenn Salling was a Washington Husky, a Women's College World Series National Champion, and is now one of the veteran leaders on #3 WBSC ranked Team Canada. Salling shares what it means to represent Canada and wear the maple leaf across her chest.
---
This might sound kind of cliche, but it's true. When you grow up playing sports and you happen to fall in love with one, most often the dream is to either play professionally, become an Olympian, or both. Although I was a multi-sport athlete growing up, I knew in my heart that softball was my #1 passion.
I grew up watching my father play and the older I got, I realized the positive impact watching him had on how much I enjoyed playing the sport. I played softball because I loved it. My dad was a catcher. He was loud. He commanded the infield. He had a cannon for an arm.
People LOVED watching him play and his pitchers LOVED throwing to him because of his presence behind the dish. He embodied everything I wanted to be just like when playing a sport. I have always had so much fun playing softball because it's fast, it's quick, it's challenging, it's humbling and funny enough it teaches you so many things about life. Never in a million years would I have thought the sport of softball could bring the opportunities that I have today.
Often times you hear the question, what does playing for Team Canada mean to you? Honestly, it's a question that brings me so much joy, happiness, and humility. As a high performing athlete, it is a dream come true to be able to represent Canada playing the sport I love. I am so passionate about the game and the fact that I get to be one of the very few athletes in our country that get to wear the maple leaf across my chest is truly humbling.
On our team we talk a lot about what it means to wear the jersey and with that comes a huge responsibility. As a member of Team Canada, we pride ourselves on how we treat the jersey, what it means to us and how we represent it. That doesn't just mean on the softball field, it's something we take pride in every single day and every moment of our lives.
At the end of the day, there is no greater feeling than playing for something bigger than yourself. One of my very favorite things is when our anthem is played before competition. When you have that jersey on and the anthem is playing, the feeling inside is so special that it's almost indescribable. It makes me teary-eyed every time but I've got to hold back because there's not crying in softball.
Go Canada!