2019 18U PGF Premier Nationals
Meet The No. 1 2021 Hot 100 Recruit: Kinsey Fiedler
Meet The No. 1 2021 Hot 100 Recruit: Kinsey Fiedler
Kinsey Fiedler, a shortstop from Lee's, Missouri is FloSoftball #1 2021 Hot 100 recruit.
Sep 19, 2018
by Rhiannon Potkey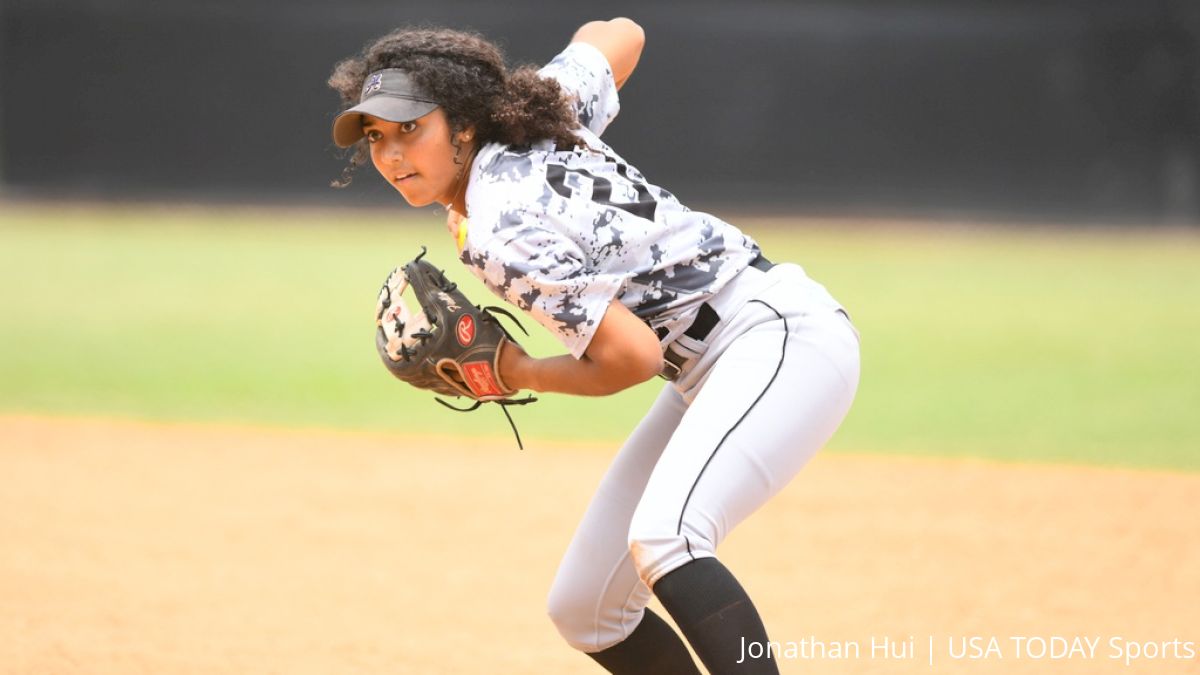 Unlock this article, live events, and more with a subscription!
Get Started
Already a subscriber? Log In
Kinsey Fiedler didn't want anything to do with softball.
No matter how many times her parents tried to convince her to give it a chance, Kinsey wasn't listening. She was fine just playing soccer and doing dance.
But her parents remained persistent, figuring she would enjoy softball once she was on a team. They signed her up for a rec league in Lee Summit, Mo., when she was 7.
During one of the first few games, Kinsey turned an unassisted triple play. She caught a popup, tagged the runner going from second to third and then ran to third base to get the lead runner.
Fiedler jogged straight to the dugout like it was an everyday occurrence.
"I stopped her and said, 'Nobody does that. You just got all the outs.' And she said to me, 'Wasn't I supposed to?'' her father, Jason, said. "She just picked up on how to play and understand the game so quickly."
Fiedler hasn't slowed down since. Having flown largely under the radar, the sophomore shortstop has vaulted to the No. 1 ranked recruit in FloSoftball's class of 2021.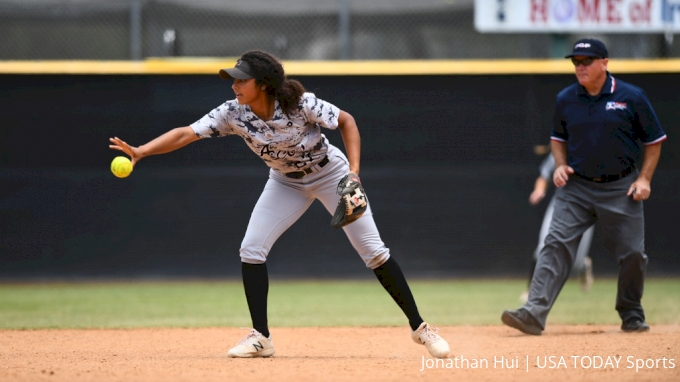 "I am still in shock to be honest. Just being on the list is an honor. I would never dream of being No. 1," said Fiedler, who has verbally committed to Missouri. "I thought someone was pulling a prank on me when I found out. It's amazing."
Fiedler began her travel ball career with the KC Elite before joining the DeMarini Aces last year. She batted .534 with 16 home runs and a .600 on-base percentage in her first full season with the Aces while helping turn multiple double plays.
"She is just an unbelievable athlete. She has got things you can't teach as far as size, speed, and strength," Aces coach Ryan Taylor said. "A lot of times you get players with one of those tools, but she is gifted with all of them. I have coached All-Americans before, but she is the best athlete overall that I've had."
Fiedler thrives on being challenged and trying to learn as much as she can. During middle school, she would often watch softball tutorial videos in class after finishing her work.
"She loves the game and she absorbs everything," Taylor said. "So many kids at that level feel like they know it all, but she is always looking to get better and always looking to improve her game. She is never satisfied."
A Built-In Fam
Fiedler's work ethic comes from her mother.
Lacey Fiedler gave birth to Kinsey when she was only 17 and still in high school. She raised her as a single mother for the first few years, working at a bank to make money while taking night classes to earn her college degree.
"It was a rough start for sure. I was super young and it was just her and I. We didn't have a lot, and we were kind of growing up together," said Lacey, an elementary school teacher. "It's something that I am really proud of her for because she learned from my mistakes and has made really good all-around choices."
Like her daughter, Lacey was a softball player in high school. She had scholarship offers to some smaller schools before she got pregnant, and a few people told her she should give up her child.
"I knew I couldn't live without her. I don't judge anybody on their decisions, but it was important for me to be with her," Lacey said. "I realized we may have to eat ramen noodles the rest of our lives, but she will be with me and we will figure it out."
Kinsey is grateful for the choices her mom made and everything she sacrificed for them to stay together.
"My mom is definitely one of my role models. She worked so hard to get her degree to be a teacher and take care of me every day," Kinsey said.
The older I get, the more stories I hear...it really makes me appreciate all the things she's done for me. I know she took a lot of crap from other people for keeping me and I think she's a very strong person.
Kinsey's adoptive father, Jason, entered her life when she was 2 ½. He was initially intimidated about dating a woman with a child, but Kinsey won him over on their first meeting.
"I sat there and watched Disney cartoons with her for four hours and thought this kid is kind of cool," he said. "It really became my built-in family and we talked about me adopting Kinsey before we even got married. It was a long and tedious process to finalize the adoption and one of the best things that ever happened to me."
Jason took the lead in introducing Kinsey to as many outdoor activities as possible. If she fell down and skinned her knee chasing a fly ball, he'd tell her to brush it off and get back in position to field another.
"Before my dad came around, I was probably pretty prissy. I was not very tough at all," Kinsey said with a laugh. "But my dad kind of roughened me out. He made me much stronger."
What You Didn't Know About Kinsey
Described as an "old soul" and mature beyond her years, Fiedler has interests that stem beyond softball.
She started playing the violin in the fourth grade, and recently placed gold in a duet performance at a state competition.
Fiedler has a 4.27 GPA with a class schedule that includes Advanced Chemistry, Advanced Algebra 2, Advanced World History, Principles of Biomedical Sciences, Symphony, Advanced English 10 and German 3.
"Orchestra class is kind of a nice break in the day for me at school. I go from Advanced Chemistry and Biomedical Science to orchestra and it's a fun change," Fiedler said. "But everyone is definitely hyping me up too much about the violin. They are overrating me for sure. I am decent at it, but not that great."
Fiedler's family, friends, and teammates have encouraged her to play the national anthem before a game, but she doesn't want the extra attention.
"Our 16-and-under coach wants her to play 'The Devil Went Down to Georgia' for us. I am not sure she's even heard of that," Taylor said. "It's kind of neat to see a player at that level be that good of a violin player as well. That is kind of unique. She is just a really well-rounded kid."
The Challenges Ahead
Fiedler committed to Missouri last year as a freshman after developing a strong relationship with former head coach Ehren Earleywine.
But with a different coaching staff in place, she is now in a holding pattern. Fiedler hasn't been able to speak with new head coach Larissa Anderson because of the new recruiting rules that restrict contact until September 1 of the junior year.
"It kind of stinks because you have a vision about what college will be like and get excited, and then there's a huge change," Fiedler said. "I am still super excited to meet the new coaches. I may go to one of their camps. I will probably take it from there and see how that goes."
During PGF Nationals in July, Fiedler belted a home run to lead off a game and then stopped to take down the net and help pack the equipment once the game was over without being asked.
"She is one of the most humble kids I've been around at this level. She is a leader on and off the field and really sets a great example," Taylor said. "She is really what every coach wants in a premiere athlete."
Asked about her goals for the future, Fiedler didn't provide any home run totals or list any accolades she wants to receive.
Her first response was the main reason she initially fell in love with softball after so many years of trying to avoid the sport.
"Honestly, I just always want to be a good teammate," Fiedler said. "I love just going out there and being with my team and having fun playing as hard as I can."