2019 THE Spring Games
What To Watch: Illinois Wesleyan vs. Rowan Rematch At THE Spring Games
What To Watch: Illinois Wesleyan vs. Rowan Rematch At THE Spring Games
Expectations are high when it comes to the Illinois Wesleyan v. Rowan rematch at THE Spring Games.
Mar 12, 2019
by Scott Schultz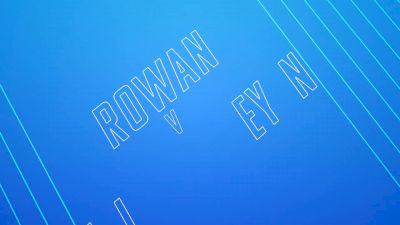 This week's action at the Spring Games in Clermont, Florida will feature a Saturday evening matchup between last season's NCAA Division III Runner-up Illinois Wesleyan and reigning New Jersey Athletic Conference (NJAC) Champion Rowan.
The two teams last met in the opening round of last season's NCAA Championship Tournament, which resulted in a 5-1 win for the Titans.
No. 12 Rowan
The Profs (2-3) opened their 2019 campaign in Newport, Rhode Island with a 7-0 shutout against McDaniel, but stumbled against host Christopher Newport dropping a 9-0, five-inning contest in the second game.
Carly Anderson was named the NJAC Softball Player of the Week and Lauren Shannon was selected the conference's Pitcher of the Week for the opening week of play.
For the week, Anderson hit at a .667 clip with three RBIs, three runs, a double and one home run. The senior shortstop recorded a 1.333 slugging percentage. In the shutout against McDaniel, Anderson was three-for-three at the plate with three RBIs, one double and a three-run homer. She contributed with one hit in the loss to Christopher Newport.
Anderson, an NFCA All-American second team selection, led the Profs offensive charge in 2018, hitting a conference-best .490 with 75 hits, 19 doubles, five home runs, 43 RBIs and 36 runs scored in 153 at-bats. She led the team in hits, RBIs, slugging percentage (.725) and total bases (111). In the NJAC, she ranked first in on-base percentage (.545) and total bases, was second in the conference in slugging percentage, doubles, RBI, and third in walks (21). Nationally, she finished ninth in NCAA D-III in hits, 14th in doubles and 26th in batting average.
Senior third baseman Cassandra Gerard is hitting .333 at the plate after the Profs' five games and is right on the heels of Anderson's team-leading .353 batting average.
In the circle, Shannon has both wins for the Profs and enters the week with a 1.00 ERA. Against McDaniel, she logged all seven innings only allowing four hits and fanned seven.
Returning NFCA All-American third team hurler Jesse DeDomenico struggled in her first three starts with a 5.37 ERA, 11 walks and 14 strikeouts; however, the law of averages should have opponents concerned. DeDomenico was named to the NJAC All-Conference first team and was the conference's Pitcher of the Week five times during her sophomore season. She was also chosen the Most Outstanding Player at the Glassboro NCAA Regional, so moving forward, it's reasonable to expect those stats to take a dramatic turn.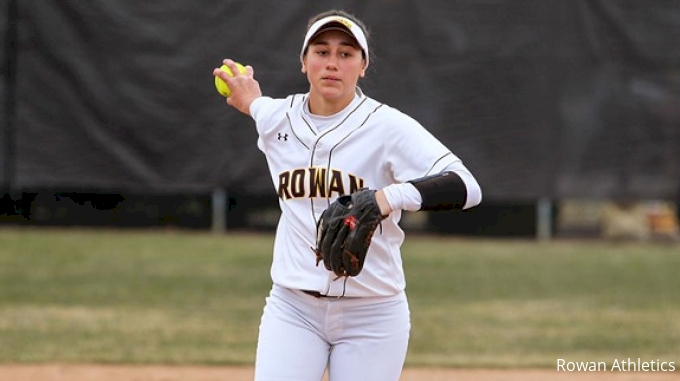 DeDomenico posted a 23-9 record on the mound and a 1.06 ERA in 2018. In 191.0 innings, she struck out 164 batters and held opponents to just a .163 batting average. The right-hander was ranked fourth in the NCAA in wins, eighth in ERA, ninth in hits allowed per inning, 17th in shutouts and 24th in strikeouts. A force at the plate as well, DeDomenico hit at a .353 clip with 31 runs scored and 21 RBIs last season.
No. 2 Illinois Wesleyan
The Titans will take to the field in Clermont on Tuesday afternoon for their first game of 2019 against Catholic, followed by a same-day matchup with Stockton.
Following a national Division III runner-up finish in 2018, IWU is the favorite to repeat as College Conference of Illinois & Wisconsin (CCIW) softball champions, according to the results of the conference's annual preseason coaches' poll.
The trio of Sam Berghoff, Jillian Runyon, and Ally Wiegand lead the charge for the Titans in their 2019 campaign. The three are among the 50 softball players who have been chosen for the 2019 Schutt Sports/NFCA Division III National Player of the Year watch list.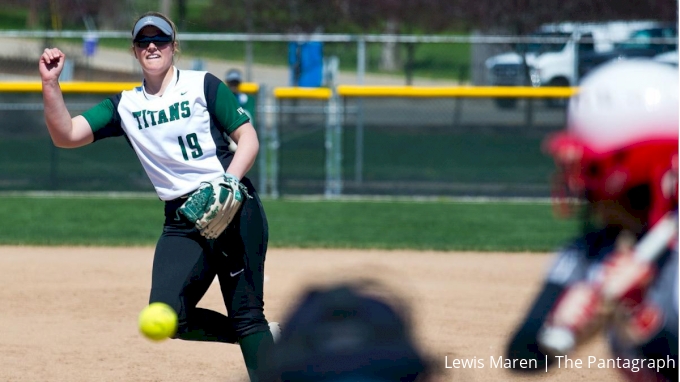 Berghoff, a first team NFCA All-American in 2018, led the Titans with a .470 average and has established new school season records in hits (78), doubles (21), home runs (13), RBIs (68) and total bases (146). After two seasons, Berghoff has the highest career slugging percentage in IWU history (.769) and her career .421 batting average is second best in IWU history. Her 21 home runs are tied for second and she is tied for fifth with 35 doubles and sixth with 109 career RBIs.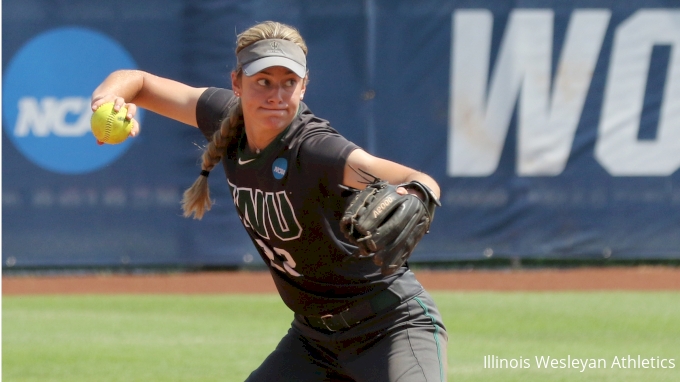 Now a three-time NFCA watch list selection, Runyon hit a .351 clip last season with 65 hits, 62 runs, five doubles, four triples, two home runs, and 22 RBIs. She also swiped 50 bases on 52 attempts and is IWU's all-time leader in runs (167) and steals (148) and ranks fourth in at-bats (516) and hits (184).
In the circle, Wiegand was a second-team NFCA All-American in 2018, posting a 1.15 ERA and a 19-5 record. She had an IWU single-season record of 229 strikeouts in 158.1 innings opposed to just nine walks. She had 16 complete games and seven shutouts as opponents hit just .159 against her.
First pitch is scheduled for 6:30 p.m. on Sunday evening in Clermont and will be the final game in the Spring Games for the Titans.
Rowan will remain in Florida through Friday, March 22nd with an additional eight games on their schedule, while the Titans travel to St. Louis for the Schutt Invitational hosted by Washington University opening Saturday afternoon, March 23rd.