Historically, pitchers have been the top picks in the NPF draft but we predict this year will be different. Cowles Cup champs USSSA Pride and runner-up Chicago Bandits are stacked with elite pitchers and are in need of position players to strengthen their lineups and defense.
The Chicago Bandits have the No. 1 pick with an opportunity to scoop up a franchise player in Sydney Romero or Amanda Lorenz. They will need to add depth to the infield and outfield.
Romero could go No. 1. She is the complete package. A slick infielder with tremendous range and a quick release, Romero can throw from multiple slots playing third, short, or second base. With two National Championships under her belt, her ability to hit for power and average makes her a standout in the draft.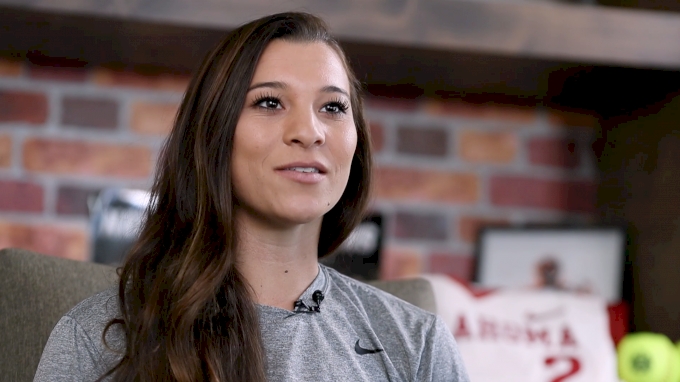 Unlock this video, live events, and more with a subscription!
Get Started
Already a subscriber? Log In
Lorenz is another franchise player that could go No. 1. She has a knack for barreling up the ball and coming through in clutch situations. One of the most respected and revered players in college softball, Lorenz is a career .400 hitter that will likely finish her senior season with over 200 career RBIs. Her electric play and advanced approach to hitting makes her a top pick.
We predict that the top pitchers in the draft will go next with Kelly Barnhill, Meghan King, and Taran Alvelo going to either the Pride, Bandits, or Comets.
When we looked at the previous drafts, pitchers were a mainstay when it came to draft picks. As much as this pains me to say it, this could potentially leave out talented position players that deserve to compete in the league like Amanda Sanchez, Aubrey Leach, Amber Serrett, Caleigh Clifton, Shay Knighten, and so on.
The NPF draft is set for Monday, April 15 at 7 PM.
Let's take a look at FloSoftball's predictions for the 2019 NPF Draft.
| | | | | |
| --- | --- | --- | --- | --- |
| SELECTION | TEAM | PICK | POS | COLLEGE |
| ROUND 1 | | | | |
| 1 | Chicago Bandits | Sydney Romero | IF | Oklahoma |
| 2 | USSSA Pride | Amanda Lorenz | OF/1B | Florida |
| 3 | USSSA Pride | Kelly Barnhill | RHP | Florida |
| 4 | Chicago Bandits | Meghan King | LHP | Florida State |
| 5 | USSSA Pride | Kendall Veach | IF/C | Auburn |
| ROUND 2 | | | | |
| 6 | Cleveland Comets | Taran Alvelo | RHP | Washington |
| 7 | Beijing Eagles | Taylor McQuillin | LHP | Arizona |
| 8 | Aussie Peppers of MN | Nicole Newman | RHP | Drake |
| 9 | Chicago Bandits | Alyssa DiCarlo | IF | Georgia |
| 10 | USSSA Pride | Emily Clark or Jenny Schaper | C/UT | Ohio State/Kentucky |
| ROUND 3 | | | | |
| 11 | Cleveland Comets | Tara Trainer | RHP | Indiana |
| 12 | Beijing Eagles | Megan Good | RHP | James Madison |
| 13 | Aussie Peppers of MN | Matty Moss | RHP | Tennessee |
| 14 | Chicago Bandits | Kylan Becker | OF | Ole Miss |
| 15 | Cleveland Comets | Makayla Martin | RHP | Auburn |
| ROUND 4 | | | | |
| 16 | Cleveland Comets | Abbey Cheek | CI | Kentucky |
| 17 | Beijing Eagles | Samantha Show | P/1B | Oklahoma State |
| 18 | Aussie Peppers of MN | Kamalani Dung | P | Cal |
| 19 | Chicago Bandits | Keeli Milligan | OF | Lousiana |
| 20 | USSSA Pride | Fale Aviu | OF | Oklahoma |
| ROUND 5 | | | | |
| 21 | Cleveland Comets | Christina Biggerstaff | RHP | USC Upstate |
| 22 | Beijing Eagles | Morgan Rackel | LHP/OF | Austin Peay State |
| 23 | Aussie Peppers of MN | Savannah Heebner | RHP/1B | Houston |
| 24 | Chicago Bandits | Cali Harrod | IF | Florida State |
| 25 | USSSA Pride | Lindsay Rood | IF | Cal |