Create a free account to unlock this article!
Get Started
Already a subscriber? Log In
First-year Chicago Bandits head coach Lauren Lappin has her team firing on all cylinders, sitting atop the National Pro Fastpitch standings after putting together a 14-game win streak over the past few weeks.
Prior to the start of the 2019 season, Lappin was named the seventh head coach in Bandits franchise history. A former U.S. Olympian, Lappin served as an assistant coach for the Bandits under Stacey Nuveman Deniz during the 2018 season.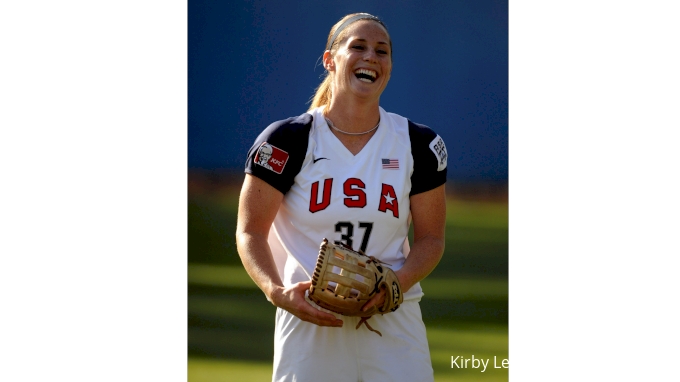 Born and raised in Southern California, Lappin was a two-position player for Stanford University from 2002-06. She was also a member of the USA National Elite Team in 2003 and 2005, an alternate for the U.S. Olympic team in 2004 and a silver medalist at the 2008 Games in Beijing, China.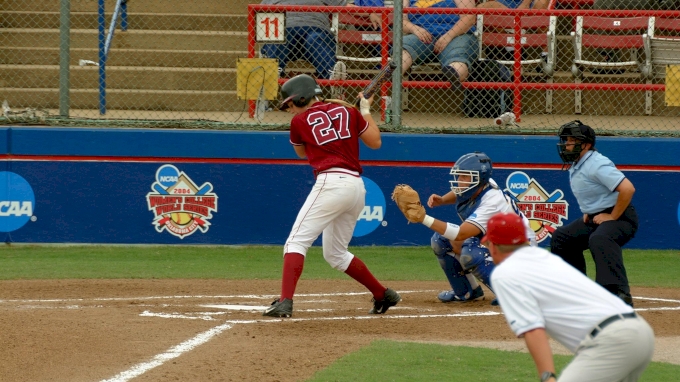 It was then that the opportunity arose for Lappin to take to the coaching side of the field when Northwestern University offered her a job as a volunteer coach — an offer she immediately seized, in order to gain some coaching experience, logging two seasons with the Wildcats in 2009 and 2010.
In 2010, Lappin began her NPF career joining the USSSA Pride, capturing a Cowles Cup in her rookie season. Her last season as a player, 2014, she suited up for the Pennsylvania Rebellion, retiring in March 2015.
After her NPF playing career, Lappin spent four seasons with the current University of Missouri-St. Louis head coach Amanda Scott at Roosevelt University. She and Scott were a key part of the Roosevelt softball program since its inception in 2013, resulting in the Lakers' offense becoming one of the best in the Chicagoland Collegiate Athletic Conference in their debut season.
Along with her coaching duties with the Bandits, Lappin is currently entering her fourth season as an assistant coach at UMSL, having helped guide the Tritons to a 112-58 (.659) record, three trips to the NCAA Tournament and two GLVC Tournament championships.
I had the opportunity to have a quick Q&A with the coach before the Bandits' contest with the Canadian Wild at Parkway Bank Sports Complex in Rosemont last week.
Who are your main influences and why?
I think I was really fortunate to have an awesome youth travel ball experience
My dad was one of our coaches along with Mel Sievers being one of our coaches. My dad and Ron McCard, his daughter, wound up going to ASU. They started the Cruisers is its "newest form." We took it over after the old cruisers phased out, and they were just awesome leaders for our group. They taught us the game from the age of 11 on and set a really good foundation for all of us as softball players.
Now for me, as a coach, I will say things sometimes and I'll be like, 'That was my dad that came out of my mouth,' or, 'That was Mel.' I feel really lucky for my travel ball experience.
Coach [John] Rittman was my coach at Stanford as well as Lonny Alameda and Sarah Pickering -- that was my staff my freshman year, and I always talk about them being the most influential people in my softball career.
I was a catcher going into college. Jess Allister, who is now the Stanford coach, was our junior catcher my freshman year, so we needed a shortstop. I always say my dad and Mel taught me how to play infield pretty well, but Lonnie (Alameda) and Pick (Sarah Pickering) made me a shortstop.
That's what allowed me to make the USA team because of my versatility and if I didn't know how to play infield as well as catching. I wouldn't honestly be where I am today and be able to coach at the level I do and be able to teach different facets of the game.
Last year at this level, Stacey Nuveman was just a great role model for me being on staff with her and now taking over at this professional level.
My biggest compass is feeling how much this sport has impacted my entire life and made me the human I am today.
Young girls, trying to expand the professional level so that younger girls can dream of playing here, not just into college but beyond. Paying back what I received from the game and trying to shape young girls and give them opportunities.
What advice would you give to younger players?
Do it all. Do everything and whatever you love doing. I grew up playing whiffle ball in the front yard, as well as every sport and game we could come up with in our neighborhood.
I played softball, basketball, and soccer very competitively, and also played volleyball and was a four-sport athlete in high school. It kept me involved and I loved to be out on the field and court and made me more versatile. I feel there is a shift away from specialization, and I'm happy about that.
The things I learned from basketball and soccer so correlated to my upper trajectory as a softball player. We were always the best when we came off of another season because we were not only excited to play softball again because we had gotten a break, but we were athletic and fit doing things you don't necessarily think are related to softball, but make you a better defender and player.
Do whatever you love. Do it all, and always bring your best self to the table and always be you.
---
If the Bandits can continue to tear through their schedule and keep the momentum they've built up in the first half of the season, they could hand Lappin a Cowles Cup to add to her stoic resume' when the Championship lands in Rosemont, Illinois from August 15-18, 2019.