2020 UCLA Softball
How Jen Schroeder Created The Cult Of Catching & Empowerment
How Jen Schroeder Created The Cult Of Catching & Empowerment
How former UCLA Bruin catcher Jen Schoeder went from doing catching lessons to building a softball empire.
Aug 8, 2019
by Christopher Girandola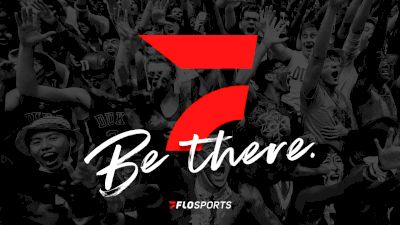 Hall of Fame baseball catcher Yogi Berra once said, "When you come to a fork in the road, take it."
A decade ago, former UCLA catcher Jen Schroeder chose a fork in the road without realizing how magnificent it would become.
Her collegiate career was coming to a close and it hadn't been as spectacular as she admittedly had imagined nor as "the experts" had envisioned. The former Esperanza High School star not only had endured several injuries but had switched from her natural corner position to catcher.
The adversity, though, was perhaps serendipitous -- or a perfectly placed fork in the road.
"I didn't have one lesson as catcher and essentially had no clue what I was doing," said Schroeder, who had appeared in 15 games, mostly as a designated player, before making her first start behind the plate late in her sophomore season. "I was thrust into the position out of necessity and I needed to learn the position quickly."
She did well enough in those two starts that she earned the starting job for the next year, which sadly was curtailed due to a knee injury. After taking a redshirt year, she returned for her junior season to start 48 games as the Bruins' catcher.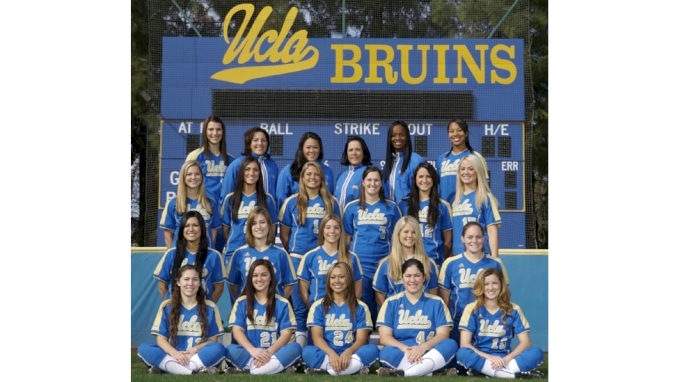 "It was beneficial for me because I did video research and read as much as I could and asked as many people as I could about how to be a quality catcher," said Schroeder, who committed just two errors behind the plate for a .996 fielding percentage during her junior season.
"The biggest thing I learned that I carried over to my business and that helped me become successful both with my pitchers but with my ventures is the connection. I knew I wasn't going to be the best catcher in terms of skill set but I knew I had to have a solid connection with my pitchers if I, and the team, was going to be successful."
Her reputation as a budding catcher had found its way to Worth Firecrackers head coach Tony Rico, whom she had played for during her developmental years on the travel ball circuit. Rico asked if Schroeder could train two of his students because his schedule had become too demanding.
Once a week during the school year, Schroeder would make the hour drive from the UCLA campus to Huntington Beach to train the high school catchers in the corner space of Rico's gym. During the training sessions, Schroeder used a similar approach as she still holds true today.
"I was firm with how I talked with the girls and I wanted to empower them with confidence and inner strength," said Schroeder, 33, who had been serving as the president of the Bruin Athletic Council. "I didn't go into these training sessions with the thought that I was going to make them the best at blocking the plate or framing pitches or throwing down to second. To me, it was expecting a level of play and instilling it in them. I was thrust into the position so I had to learn how to make an immediate impact."
Summon The Superpowers
For Schroeder, she tapped into what she referred to as "each girl's superpower."
"Each person, it doesn't matter who they are, has a signature talent," Schroeder said. "It doesn't matter if it's in sports or business or whatever, it's about tapping into that talent. So for catchers learning the position, if you can't block really well, you might be a great vocal leader. If you can't frame really well, you're going to connect with your pitcher and she's going to think you're the best framer out there. It's all about empowering them and making them find who they are."
For Schroeder, she was coincidentally finding her signature talent -- the ability to connect.
In one month, through word of mouth, the two training sessions had increased to 10 students; in three months, 100 students.
The increase in business is a how-to into today's grassroots marketing approach.
"I started putting videos on Facebook and soon started getting all these followers on Facebook from all over the country," said Schroeder, who currently has a combined social media presence on Facebook, Instagram, and Twitter of approximately 160K. "It was truly a word of mouth beginning and then the use of social media helped springboard me into more lessons."
Once school ended, Jen Schro Catching had grown from a "mom-and-pop operation" into a full-grown business with training sessions throughout the country.
Now, it includes Jen Schro Catching, Jen Schro Incorporated, the Softball Performance Workshop, and The Packaged Deal. Her enterprise also includes a signature line with Easton, a sponsorship deal with Nike, public speaking engagements with Fortune 500 companies, motivational appearances for organizations throughout the country, and a book deal with a major publishing company.
Our big news we wanted to tell you today is......

We've partnered with @Nike!!!✔️✔️✔️

So excited throughout the upcoming days and weeks agead to join forces with Nike and share with you how this will impact YOU! pic.twitter.com/PgH8re0N9Q

— The Packaged Deal (@ThePackagedDeal) December 7, 2017
Raised by a German immigrant father who was a star water polo player in high school, Schroeder typically begins her day at 6 a.m. with a workout and follows it up with "a solid breakfast" because she knows how swamped she will be. She responds to emails and completes any necessary phone calls before diving into a variety of business details at The Packaged Deal office in Anaheim and doesn't end her day until 2 a.m. the next morning.
This is how she is wired.
"I'm the oldest of four girls and my father raised me like I was his oldest son," said Schroeder, whose dad, Michael, turned a small contracting business into a large commercial real estate construction firm. "Tough love is an understatement, putting it mildly. I've always had a strong level of work ethic that is somewhat incomparable to my peers. This is how I function because this is how I was raised."
It's also how she has "raised" her students, including three of whom who have developed into the best in the world -- current Team USA members Sahvanna Jaquish, Dejah Mulipola, and Aubree Munro.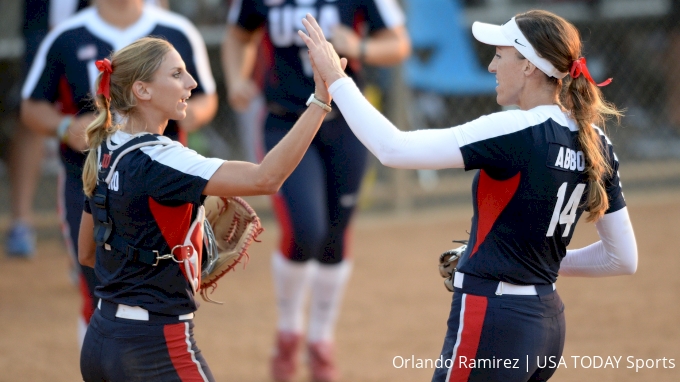 "I think being a role model with a strong presence is what they need," Schroeder said. "Teaching them that whatever they want to do, they can accomplish it. It's a feeling of empowerment. Aubree recently had a phone conversation with me about how she learned many of the leadership pieces that have been instrumental in her success in college and with Team USA."
It's this feeling of female empowerment that mainly drives Schroeder. She was also tasked to empower herself, initially following a model laid by her father and then forced upon her by her parents.
"As soon as I graduated from college, they gave me all of my bills from my car payment to my health insurance to my car insurance and told me it was my responsibility moving forward," said Schroeder, who first rented space for training at her dad's workshop before opening the 22,000 square foot Softball Performance Workshop with her father.
While others before her have tried to incorporate something similar to her training sessions and clinics around the nation, she, along with her Packaged Deal business partners -- co-founder Morgan Stuart, Amanda Scarborough, and Katie Schroeder, has worked "harder than my competition" to make these ventures possible.
"I've been so determined and unwilling to quit on any idea," Schroeder said. "That's been the biggest difference-maker. Also, I've been incredibly committed to giving young female softball players a role model that would empower them. I wanted to give back to the sport as much as I could in an instructional and motivational way that I nor others my age had much of growing up."
The Packaged Deal essentially is a cross country version of those early softball lessons Schroeder had with the students in the corner space, except on a larger scale. The Packaged Deal website is an homage to empowerment using "I am" phrases, followed by words such as "ready," "powerful" and "creating a legacy."
Back In 2014
Fast Forward To 2019
"It's about having an impact and using a type of voice and style that many of them haven't seen from a female."
Schroeder, who along with her three co-founders conceived various intensive sessions that work on improving attendees' performance in each position on the field, as well as their mindset and leadership skills.
"There's a certain expectation that they will behave with a level of respect and commitment. My lessons and our clinics aren't easy but when they get through those lessons and the clinic and the retreat they realize what they're capable of. There's a level of motivation that carries itself far beyond the field and it's why I believe Jen Schro Catching and The Packaged Deal have been so successful. Young female athletes feel empowered and believe they can accomplish anything they set their mind to."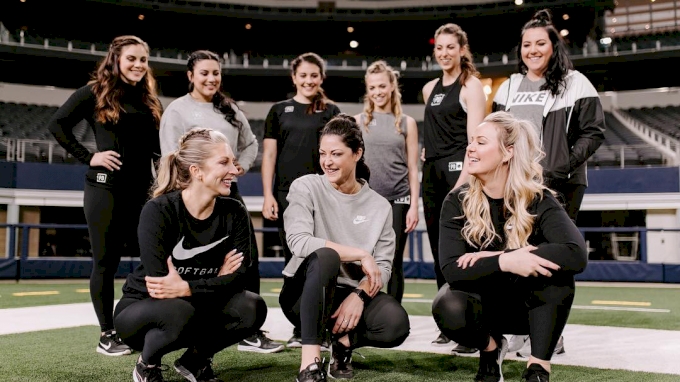 There are even softball players who either barely catch or don't catch at all who take lessons or attend a clinic or the retreat so they can become a sponge to the lessons taught by Schroeder.
Schroeder's annual summer catching retreat is an opportunity for the past and the present to meet. Staffed with 20 current collegiate softball players (including this summer with Munro) and a 40-person staff, Schroeder said it gives young athletes an opportunity to interact and listen to older versions of themselves.
"It's important for young girls to see who they can be or who they have to possibly can become," said Schroeder, whose own first female coach, Sue Enquist at UCLA, was her role model during her collegiate softball career. "I think girls getting to see a female leading, a strong-minded female speaking, a female negotiating deals with Nike and Easton lets them see a model they can emulate."
This year's retreat is even more special because it is an opportunity for Schroeder to launch a signature line with Easton on August 8 that is designed for females. As told by Schroeder on Instagram, where she has 63.5 thousand followers:
.@jen_schro is up to something, y'all? pic.twitter.com/gDfhUQ8sI9

— FloSoftball (@FloSoftball) August 7, 2019
It won't cut you behind your legs. It'll fit YOUR body (According to your bust), your knees will feel like they're blocking on pillows, we've brought in rad technology that'll cut down on spin & zits (sounds crazy, but just trust me here), and, we've implemented a new strap system that changes the way a catcher is able to adjust their own gear!
And you know that typical, super lame sizing system that only gives you two options: "intermediate" or "adult" -none of which actually describe a size?
Ya, those are gone, too.
Last, but definitely not least, undoubtedly, when you clip into this gear, you'll feel more inspired and more ready to OWN THE FIELD than ever before.
We have a RELEASE date!
PRE-ORDER 8/29, have in your hands 9/12!!!! https://t.co/dBVotjyfR7

— Jen Schroeder (@jen_schro) August 8, 2019
And "owning the field" is exactly what Schroeder has had in mind ever since she taught two high school girls in the corner space training sessions. And it's exactly what she has in mind for females of all ages.
"My goal is to not only have clinics and retreats for young softball players but for women from all different backgrounds coming together to discuss how they can 'own their field' in whatever career they are in or are considering," said Schroeder, who recently participated as a guest speaker at the Unfiltered Experience in Las Vegas.
"It's all about female empowerment and that will continue to propel me to do so much more each and every day."