29 Players Vie For Spot On The 2020 USA Olympic Softball Team
29 Players Vie For Spot On The 2020 USA Olympic Softball Team
USA Softball's final selection trials will decide which 15 athletes and three alternates will go on to compete in 2020 Olympics in Tokyo.
Oct 2, 2019
by FloSoftball Staff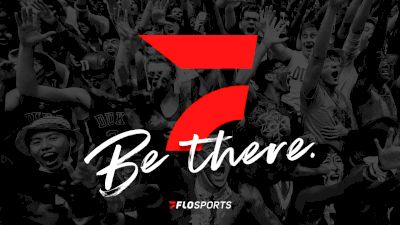 OKLAHOMA CITY – The Softball Capital of the World® will turn Red, White and Blue as 29 Olympic hopefuls arrived in Oklahoma City for the 2020 U.S. Olympic Softball Team Selection Trials. Held through October 6 on Field 3 at the USA Softball Hall of Fame Complex, athletes will vie for a spot on the 15-player roster and three replacement athlete roles on the 2020 Women's National Team (WNT).
| | | | |
| --- | --- | --- | --- |
| First | Last | Pos | College |
| Ali | Aguilar | IF | Washington |
| Ally | Carda | UT | UCLA |
| Alyssa | Palomino-Cardoza | OF/IF | Arizona |
| Amanda | Chidester | C | Michigan |
| Amanda | Lorenz | OF/IF | Florida |
| Aubree | Munro | C | Florida |
| Bubba | Nickles | OF/IF | UCLA |
| Carley | Hoover | P | LSU |
| Cat | Osterman | P | Texas |
| Dejah | Mulipola | C | Arizona |
| Delaney | Spaulding | IF | UCLA |
| Hannah | Flippen | IF | Utah |
| Haylie | McCleney | OF | Alabama |
| Janie | Reed | OF | Oregon |
| Jazmyn | Jackson | OF/IF | Cal |
| Keilani | Ricketts | P | Oklahoma |
| Kelsey | Stewart | IF | Florida |
| Kirsti | Merritt | OF | Florida |
| Megan | Faraimo | P | UCLA |
| Michelle | Moultrie | OF | Florida |
| Monica | Abbott | P | Tennessee |
| Montana | Fouts | P | Alabama |
| Rachel | Garcia | P | UCLA |
| Sahvanna | Jaquish | C/IF | LSU |
| Shelby | Pendley | IF | Oklahoma |
| Sis | Bates | IF | Washington |
| Sydney | Romero | IF | Oklahoma |
| Taylor | Edwards | C | Nebraska |
| Valerie | Arioto | IF | Cal |
"The Olympic Trials, wow," said WNT Head Coach Ken Eriksen (Tampa, Fla./Head Coach at South Florida). "I can't believe this week is finally here. The level of talent that is here is beyond any softball enthusiasts' wildest dreams. The best players in the country are in Oklahoma City to try and garner one of the 15 spots on the 2020 U.S. Olympic Softball Team. I wish them all good fortune and I hope all embrace this opportunity."
Highlighting the list of invitees are two Olympic Medalists: Monica Abbott (Salinas, Calif.) and Cat Osterman (Houston, Texas). In addition to Abbott and Osterman, 13 members of the 2018 World Baseball Softball Confederation (WBSC) World Championship team, who helped the U.S. capture back-to-back titles and qualify for the Tokyo 2020 Olympic Games, will participate at the 2020 Selection Trials.
The following coaches will also be in attendance at the Selection Trials: Laura Berg (Corvallis, Ore./Head Coach at Oregon State), Howard Dobson (Baton Rouge, La./Assistant Coach at LSU), Tairia Flowers (Northridge, Calif./Head Coach at CSUN) and Heather Tarr (Redmond, Wash./Head Coach at Washington).
Comprising the 2020 WNT Olympic Selection Trials invitee list includes present or former student-athletes from four athletic conferences: Big 10 (two), Big 12 (four), SEC (10) and Pac-12 (13) who represent 14 NCAA Division I universities. Of the athletes invited, 10 athletes have won one or more NCAA Women's College World Series (WCWS) National Championships with their respective university, while four have garnered USA Softball Player of the Year honors at least once during their career.
The roster for the 2020 USA Softball WNT will be announced at the conclusion of the Selection Trials and a press conference featuring the 2020 roster will be held on the morning of October 8. Following Selection Trials, the team will participate in the "Stand Beside Her" tour, a series of competitions and training opportunities as the team preps for the Tokyo 2020 Olympic Games, slated for July 22-28 in Fukushima and Yokohama, Japan.
During the selection process, athletes will participate in position drills as well as simulated games and be evaluated by the USA Softball Women's National Team Selection Committee (WNTSC) in accordance with the Athlete Selection Procedures approved by the United States Olympic & Paralympic Committee (USOPC). Those Selection Procedures are available for viewing at USASoftball.com.
Eriksen was announced as the Head Coach for the 2020 U.S. Olympic Softball Team pending approval by the USPOC. The remainder of the coaching staff for the 2020 Tokyo Games will be announced at a later date.
The Selection Trials are open to the public with free admission.

About USA Softball
USA Softball (USAS) is a 501(c)(3) not-for profit organization headquartered in Oklahoma City, Okla., and is designated as the National Governing Body (NGB) of Softball in the United States and a member of the United States Olympic & Paralympic Committee. One of the nation's largest sports organizations, USAS sanctions competition through a network of Local Associations, which includes all 50 states and select metro associations. USAS is dedicated to providing people of all ages the opportunity to play the game they love at a variety of levels by offering recreational, league, tournament and competitive play for fast pitch, slow pitch and modified pitch. USAS annually conducts thousands of tournaments throughout the country including over 100 National Championships. The USAS umpire program is among the nation's largest and are widely known as the best trained umpires in the game.

As the NGB for the sport of softball, USAS is responsible for training, equipping and promoting the six USA Softball National Teams that compete in events such as the Olympics, Pan American Games, World Championships and other international and domestic events. For more information on USAS, including its founding and history as the Amateur Softball Association of America (ASA), please visit, www.USASoftball.com.