Rising Stars
Tennessee Mojo Pitcher Emerson Aiken Finds Her Place At Michigan
Tennessee Mojo Pitcher Emerson Aiken Finds Her Place At Michigan
Why Tennessee Mojo 2021 pitcher Emerson Aiken took her time when she decided to verbally commit to Michigan.
Oct 4, 2019
by Chez Sievers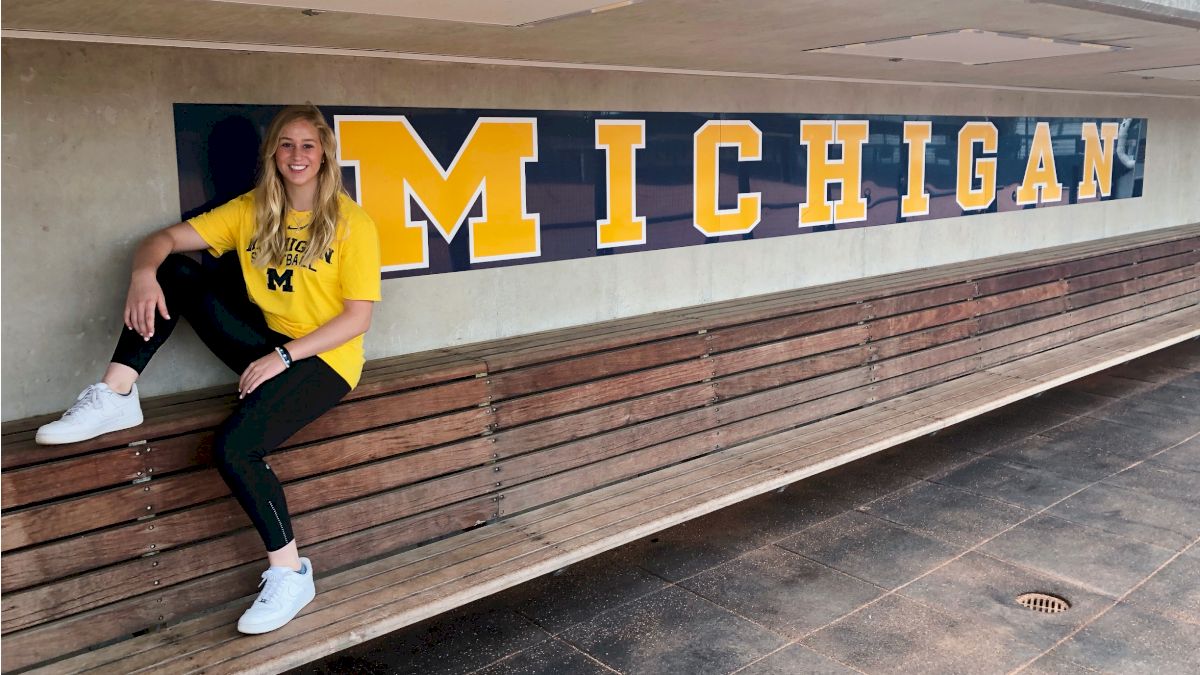 Unlock this article, live events, and more with a subscription!
Get Started
Already a subscriber? Log In
The first time Emerson Aiken picked up a ball she wanted to prove a point. The boys in the neighborhood didn't believe she could throw, catch, or hit. Her motivation for excelling in softball revealed at an early age that she was an independent thinker and loved a good challenge.
Growing up just outside of Richmond, Virginia, Emerson was invited to pitch for the Tennessee Mojo who was scheduled to play at D9 Sun Classic Fall Showcase. Local folks were quick to voice their criticisms of her decision to play for a team in another state but Emerson firmly believed in what was best for her.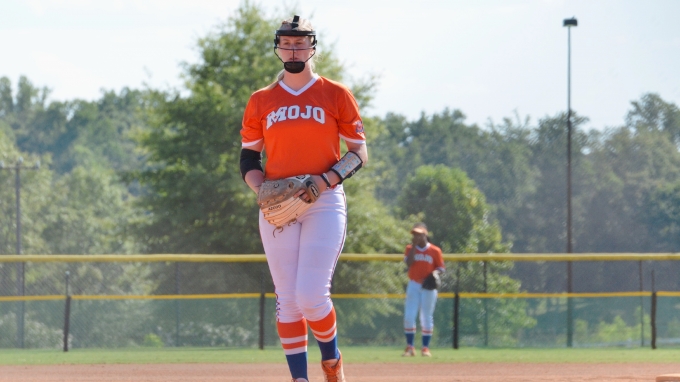 A few years back when she was an eighth-grader, Emerson was enveloped in the frenzy of early recruiting. She played on a very talented team and was attracting plenty of attention from college coaches.
"She was getting full-ride offers," mom, Crystal Aiken remembered. "It was a little hard to watch. She had an offer pulled because she hadn't made a decision in one year's time."
With sixth, seventh, eighth, and ninth grade verbal commitments publicized over social media, it created an illusion of scarcity and stress for many families but the Aiken's remained patient.
Once the NCAA early recruiting rule went into effect, Emerson played freer with more focus and rigor than ever before. "It was the best 17 months that I've seen her in my life," Crystal said. "She focused on herself. She focused on the team. All of the team focused on the team."
On September 1, 2019, phone calls flooded in for Emerson but she kept her cool. Before the recruiting rule change, she took unofficial visits to East Carolina, Duke, Ohio State, and Georgia. Emerson researched the schools and was much more thorough in the recruiting process. But after the September 1st phone calls, she narrowed her choices down to Michigan and two SEC schools.
First stop, Ann Arbor.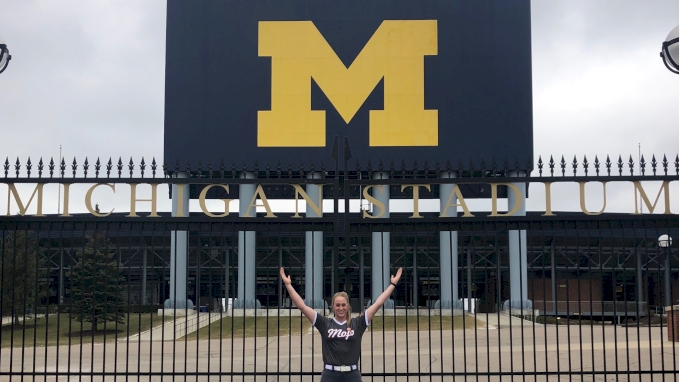 "As soon as I stepped on the campus, I immediately felt welcomed by everybody," Emerson said. "You can feel the culture there, which was different from all of the places that I've visited before and everything kind of just clicked into place."
The first night, Emerson and her family ate dinner with Coach Carol Hutchins. Hutch is a legend on Michigan's campus. Earning the title of the winningest coach in school history, she is now entering her 36th season as head coach. It's no surprise that everyone on Michigan's campus knows her name.
Emerson spent more quality time with the coaches and players and went to the football game. Throughout the trip, she felt at ease and so comfortable being around the Wolverines that she knew this was the place. Michigan felt right in her heart, mind, and soul.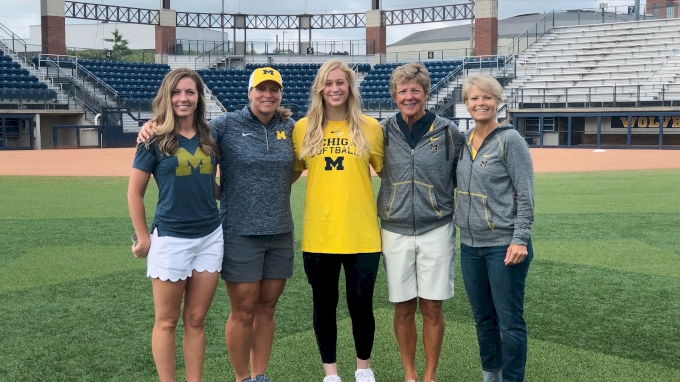 Looking back at the last few years, there have been plenty of emotional and physical ups and downs but what kept her steady is her faith in herself, in God, in her family, and in her purpose.
"Trust the process. It's different for everybody, but as long as you focus on working harder," Emerson added. "Don't worry about impressing anyone. Just play as good as you can play."
In the last year, Emerson Aiken became a Michigan-commit, USA JO Cup Champion, and made All-State First Team after striking out 304 batters in 144 innings pitched. As a sophomore, she held a 0.48 ERA with 12 shutouts and seven no-hitters.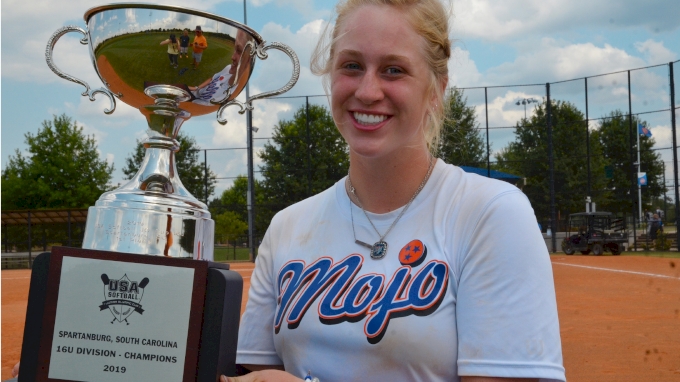 "People always told me to lay your bricks with a firm foundation and only build on that with people that you think can add like a positive and sturdy structure. I think that was a cool message."
- Emerson Aiken