USA Softball Announces U.S. Olympic Softball Team For 2020
USA Softball Announces U.S. Olympic Softball Team For 2020
USA Softball Announces U.S. Olympic Softball Team bound for the 2020 Olympics in Tokyo.
Oct 6, 2019
by FloSoftball Staff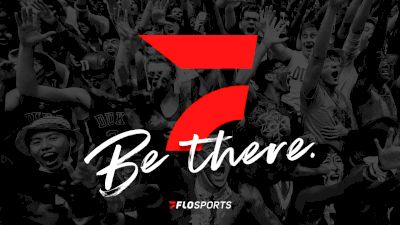 OKLAHOMA CITY – It's been 4,210 days since the last time a U.S. Olympic Softball Team roster has been named, but the dream to represent the United States on the highest stage became a reality today for 18 athletes*. USA Softball is proud to announce its 15-person roster and three replacement players that will compete next July in the 2020 Games in Tokyo, Japan where the U.S. will look to reclaim the Gold Medal. USA Softball previously announced Ken Eriksen (Tampa, Fla./Head Coach at South Florida) as Head Coach for the 2020 roster who will guide the team.
| | | | |
| --- | --- | --- | --- |
| First | Last | Pos | College |
| Ali | Aguilar | IF | Washington |
| Ally | Carda | UT | UCLA |
| Amanda | Chidester | C | Michigan |
| Aubree | Munro | C | Florida |
| Bubba | Nickles | OF/IF | UCLA |
| Cat | Osterman | P | Texas |
| Dejah | Mulipola | C | Arizona |
| Delaney | Spaulding | IF | UCLA |
| Haylie | McCleney | OF | Alabama |
| Janie | Reed | OF | Oregon |
| Kelsey | Stewart | IF | Florida |
| Monica | Abbott | P | Tennessee |
| Michelle | Moultrie | OF | Florida |
| Rachel | Garcia | P | UCLA |
| Valerie | Arioto | IF | Cal |
Replacement Players
| | | | |
| --- | --- | --- | --- |
| Taylor | Edwards | C | Nebraska |
| Keilani | Ricketts | P | Oklahoma |
| Hannah | Flippen | IF | Utah |
"This has been an incredible process that has taken years of evaluation about great people that play softball at the highest level," said Eriksen. "It should be extremely exhilarating for the most knowledgeable in the softball community to understand what it takes to form a team that includes experience and ability. All 29 players that accepted an invitation to these trials displayed class and dignity along with an incredible passion to represent the United States on the field. Everyone that was on the field in Oklahoma City this week earned their place in the trials. There was no selfishness here and that was an incredible observation amongst all that watched."
Our Journey Begins Now ?? pic.twitter.com/C6EAtY0eHP

— USA Softball (@USASoftball) October 6, 2019
"As for the 15 future Olympians and three replacement players, we could not have picked anyone better to be part of this group. I think it's very important to recognize the organizations they came from and the player development they have attained to get them to this point. The diverse nature of this team comes from its individuality off the field and its likeness on the field. The team was chosen to play softball at a level most are not familiar with. That's what it takes to win Gold Medals at the world's biggest stages. We definitely have that capability with this group."

Members of the 2020 USA Softball WNT and Head Coach Ken Eriksen will be available for an October 8 press conference open to members of the media. Slated to begin at 9:30 a.m. CT, media wishing to attend are required to abide by USA Softball's Accreditation and Media Policies, which can be found at USASoftball.com.

The 2020 USA Softball Women's National Team roster includes two Olympians, 12 members of the 2018 World Championship team and 13 members of the 2019 Pan American Games Gold Medal team. The Red, White and Blue is also loaded with former or current student athletes from four athletic conferences: Big Ten (two), Big 12 (two), SEC (five) and Pac-12 (five) who represent 13 NCAA Division I universities. Five athletes have won one or more NCAA Women's College World Series (WCWS) National Championships with their respective university, while four have garnered USA Softball Player of the Year honors at least once during their career.

During the Selection Trials, athletes participated in position drills as well as simulated games and were evaluated by the USA Softball Women's National Team Selection Committee (WNTSC) in accordance with the Athlete Selection Procedures approved by the United States Olympic & Paralympic Committee (USOPC). Those Selection Procedures are available for viewing at USASoftball.com.

*All nominations to the 2020 U.S. Olympic Team are pending approval of the USOPC.

The USA Softball Women's National Team has a record of 33-5 during the four quads softball was on the Olympic program, including an undefeated 9-0 record at the 2004 Athens Olympic Games. Dubbed "The Real Dream Team", the 2004 U.S. Olympic Softball Team broke 16 records, including breaking eight of their own records previously set.

In Tokyo, Team USA will join No. 2 Japan, No. 3 Canada, No. 5 Mexico, No. 7 Australia and No. 9 Italy as the field of six countries competing for the Gold. As the host country, Japan earned an automatic berth while Team USA punched their ticket to the Olympic Games after winning the 2018 World Baseball Softball Confederation (WBSC) Softball World Championship. Italy earned their spot in Tokyo after winning the WBSC Softball Europe/Africa Qualifier while Canada and Mexico qualified as the top two teams from the WBSC Women's Softball Americas Qualifier. Australia punched the last ticket to Tokyo by winning the WBSC Softball Asia/Oceania Qualifier.

About USA Softball
USA Softball (USAS) is a 501(c)(3) not-for profit organization headquartered in Oklahoma City, Okla., and is designated as the National Governing Body (NGB) of Softball in the United States and a member of the United States Olympic & Paralympic Committee. One of the nation's largest sports organizations, USAS sanctions competition through a network of Local Associations, which includes all 50 states and select metro associations. USAS is dedicated to providing people of all ages the opportunity to play the game they love at a variety of levels by offering recreational, league, tournament and competitive play for fast pitch, slow pitch and modified pitch. USAS annually conducts thousands of tournaments throughout the country including over 100 National Championships. The USAS umpire program is among the nation's largest and are widely known as the best trained umpires in the game.

As the NGB for the sport of softball, USAS is responsible for training, equipping and promoting the six USA Softball National Teams that compete in events such as the Olympics, Pan American Games, World Championships and other international and domestic events. For more information on USAS, including its founding and history as the Amateur Softball Association of America (ASA), please visit, www.USASoftball.com.