Softball Bats: How To Size, How To Pick, and Break In Your Bat
Softball Bats: How To Size, How To Pick, and Break In Your Bat
How to size a softball bat. How to pick a softball bat. How to break in a softball bat.
Apr 21, 2020
by Lindsey Holder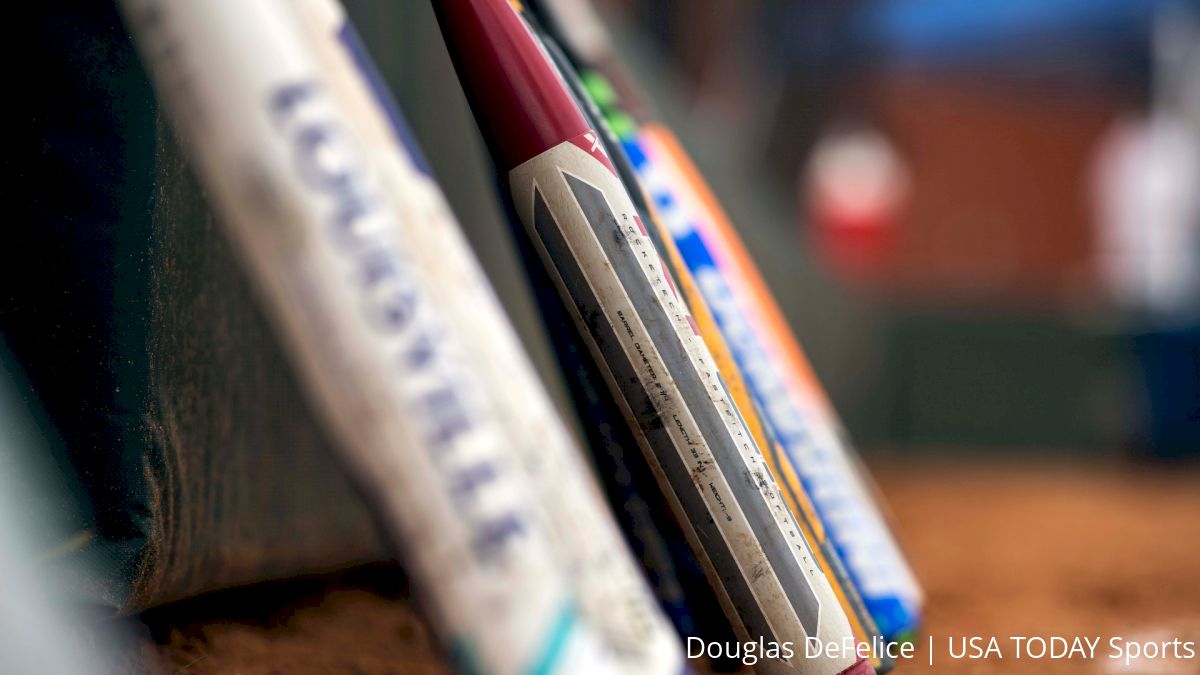 So, you're preparing to purchase a new softball bat? Congratulations! Whether it's your first time to purchase or your hundredth, the day you select a new bat is always an exciting and important moment in the life of a softball player.
There are several factors to consider when choosing your new bat. These can include: how the bat is made, how to find the right size, and how will it maximize your hitting potential.
One-Piece vs. Two-Piece Bats
Some softball players and fans may not know that fastpitch softball bats can come in one solid piece or two pieces that are bonded together. Players will experience success with either type of bat but softball experts have learned that selecting a bat design depends mostly on the type of hitter you are.
One-piece bats are made of a solid, more rigid piece of metal while a two-piece bat is composed of two parts, a barrel and a handle, which can create a trampoline effect to provide more flexibility. Because of those special characteristics, one-piece bats are the preferred option by power hitters and two-piece bats are better suited for contact hitters and/or anyone looking to increase bat speed and/or reduce bat sting.
Now that you've selected the bat design, which material will your bat be made of?
Aluminum Alloy vs. Composite Bats
The two primary materials used for fastpitch softball bats are aluminum alloy and composite. Composite bats are made with a layered material (typically carbon fiber) that is easy to distribute, giving us the ability to make bats with a variety of swing weights, from balanced to end-loaded. They are also known to minimize the sting from errant hits and often have a larger "sweet spot".
Aluminum bats are more durable and are often a mixture of two or more metals. This more solid composition makes them very durable and more reliable in cold temperatures. Aluminum alloy bats are typically less expensive too, making them an appealing option for a majority of players.
One thing to keep in mind is that fastpitch softball bats that are made from alloy are ready to go immediately after purchase, with no break-in period needed. Composite bats, however, have fibers that need to be loosened before the bat reaches optimum performance. The easiest way to break in your composite bat is to take 100-200 swings with soft toss or tee practice. It is recommended that you also rotate the bat ¼ inch between swings. This will ensure the entire barrel is broken evenly and adequately.
Bat Sizing
The final step before purchasing your next bat is sizing specifically, the length, as the weight of the bat is typically determined by personal preference. The most simple method for determining bat length is the wingspan method. Stand with the arms parallel to the floor and measure from the center of the chest out to the fingertips. This measurement should give you ideal bat length but it is always a good idea to test out options that are within an inch or two of this number. Most girls between 5-foot and 6-foot-3 in height will want to look for a bat that is 31 inches to 33 inches in length
Luckily, most softball bat manufacturers can also ensure your new bat selection is in compliance with league rules. According to the Louisville Slugger website, "There are five major governing bodies for fastpitch softball. They are Amateur Softball Association (ASA), United States Specialty Sports Association (USSSA), Independent Softball Association (ISA), National Softball Association (NSA), and International Softball Federation (ISF). These logos can be found on bats, and certify that the bat is legal for certain leagues and tournaments." Of course, it never hurts to do a few additional searches to double-check you're ready and able to use your awesome new bat on gameday.