Club Softball Spotlights
Club Spotlight: EC Bullets Mayfield/Biele Race To The Top
Club Spotlight: EC Bullets Mayfield/Biele Race To The Top
Meet the 2020 Triple Crown Sparkler Tennessee champs, EC Bullets Mayfield/Biele.
Aug 12, 2020
by Chez Sievers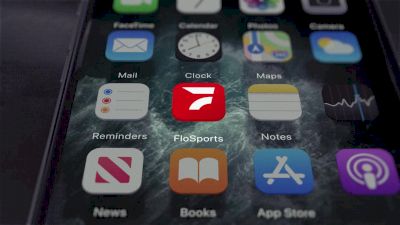 Unlock this article, live events, and more with a subscription!
Get Started
Already a subscriber? Log In
EC Bullets Coach Todd Mayfield takes great pride in the culture and the development of his team. As a top tournament finisher, his players are highly recruited with the potential to be superstars at the college level. Coach Mayfield reflects on the success of his current team and shares details about all of his players.
---
My daughter's team finished in 2016 and graduated high school and I was asked to go back down to 12U and coach an elite team. Without holding a tryout I met with 15 elite players and formed a team. This team was formed to train and develop young ladies to give them an advantage and prepare them for college softball.
The East Cobb Bullets organization has 56 teams ranging from 8U through 18 Gold.

The purpose of creating this team was to train other minority girls and help them develop the necessary fundamentals of softball after seeing my daughter experience being the only African American girl on her softball team.
The ultimate goal for this team is to play top national events.

In 12U, we finished 3rd in the PGF Nationals. When we were first-year 14U we finished 13th in PGF Nationals.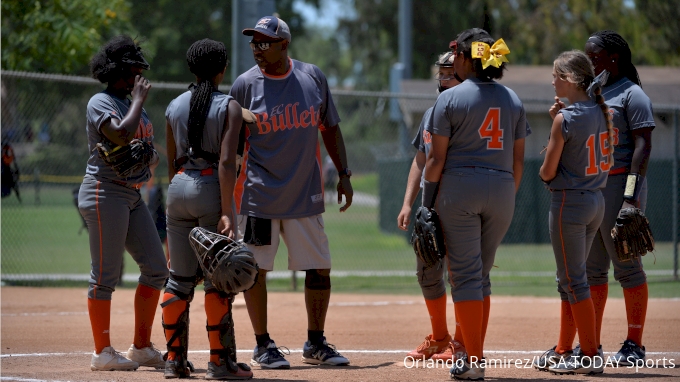 We finished 5th in Colorado as a 12U team. We were 5th at the Triple Crown Nationals as a 14U team. As a first-year 16U team we won the Triple Crown Sparkler in Tennessee.
Congratulations ladies on winning the Tennessee Sparkler 🎇 National Championship Gold Bracket!! We went 3-3 in pool play and rallied back to go 5-0 in bracket play to win the championship! Go Bullets! @EastCobbBullets pic.twitter.com/i4Y1BjBHYL

— EC Bullets 16U Gold - Mayfield/Biele (@ecbmayfield) July 6, 2020
This team was ranked 5th in the country as a 12U team. As a first-year 14U team, we were ranked 23rd in the country. As a second-year, 14U team we were 10th and a first-year 16U team we were ranked 11th.

The East Cobb Bullets organization has always been in the top 5 for the past 20 years. The organization has always had teams finish in the top 5 of National Events.

I have been coaching softball since my daughter was eight and she is 21 now. I started coaching travel ball three years later by starting Georgia Titans and switched over to the Bullets organization in 2010. I coached the Middle School team for two years and won a Middle School championship. With the expectations that Greg Schnute has for the organization, I have set goals for myself and the team to try to win one of the top National events each year. This team continues to be more successful each year.
Kia Ricks, CF | 2022
Ricks is the most electric 5-tool leadoff hitter and centerfielder in the 2022 class. World-class speed, with power and a gold glove centerfielder. She was clocked at an SEC camp this fall at 2.58 home to first. She helped lead Whitewater High School with a .484 average with 24 extra-base hits and 52 stolen bases earning All-State honors for the second year in a row and Co-Player of the year honors. She is a leader on and off the field. "I was most surprised by how much power she had this fall. She's really growing as a player. She's a complete- tool player. I've coached some fast players through the years but there's no question this kid is the fastest" Biele says. She currently has interest from the ACC, SEC, and Big Ten.
Olivia Cato, P | 2022
Cato is one of the best pitchers in the 2022 class. Cato throws in the low to mid-60s with electric stuff. She helped lead Northgate High School to the state championships this fall with a 1.14 ERA with 222 strikeouts, (ranks #4 in the state of Georgia for all classifications/all high schools). Earning All-State honors and co-pitcher of the year honors and was also MaxPreps National Player of the Week one week. "Cato is a fierce competitor and one of the hardest-working kids I've ever coached, I'm really excited to work with her this summer, the sky is the limit with this kid", Biele says. She currently has interest from the ACC, SEC, Big 12, and Big Ten.
Jayden Gailey, P | 2022
This left-handed power hitter and right-handed pitcher is pretty sensational. In the state of Georgia with the talent pool, it's an unheard-of feat to named Player of the Year as a Freshman. Gailey not only earned it as a freshman but again this fall as a Sophomore with a .551 average with 62 RBIs 18 Doubles and 11 Home Runs. She also dominated in the circle with a 1.50 ERA and 138 strikeouts in 116 innings leader her team to back to back state finals. She currently has interest from the ACC, SEC, and Big Ten.
Tyler Ellison, MIF | 2022
The 5-foot-9 Ellison is a prototypical Power Five middle infielder that is a gold glove with a high softball IQ and hits for power and average. She helped lead her Hampton High School to their second consecutive 4A region championship title posting a .388 with 11 extra-base hits, 28 runs scored with 18 SB. Ellison is currently rank #1 in her class academically. "She's tall and athletic, she's got all the tools. There no telling how good she's going to be." Biele says. She currently has interest from the ACC, SEC, and Big Ten.
Reese Hunter, C | 2022
Hunter is one of the most sought-after defensive catchers in the 2022 class. Recording 1.66 pop time at one SEC camp and 1.63 pop time at another this fall she is a. Biele says "Best defensive catcher in the 20022 class, her skills behind the plate are just fun to watch and she's a leader back there." Hunter is also a two-way player batter .415 for Roswell High School last fall with 22 extra-base hits. She has major interest from the ACC, SEC, and Big Ten.
Peyton Kanaly, P | 2022
The 5-foot-10 right-handed pitcher dominated for Lovett High School this fall, going undefeated in region play, helping them to the state championships with 157 Ks and a 1.01 ERA earning All-State Honors and Region Pitcher of the year. Kanaly throws in the low 60s with incredible spin and change of speed. Kanaly is also dominant in the classroom with a 4.10 GPA. She has major interest from the ACC, Big Ten, and Ivy's.
Haley Moses, P | 2022
Haley is an Elite pitcher that has been clocked at several SEC camp at 62-64 with spin and control. Her upside is great she is growing getting bigger and stronger. One SEC coach told me that she was the best 2022 pitcher he saw last fall at camp. She will be in the middle of EC Bullets-Mayfield pitching staff. She's getting looks from several SEC schools.
Lael Ayala, OF | 2022
She has played on an elite travel ball teams since 8U. She is a power hitter taking lessons from one of the best in the southeast Lincoln Martin. She has great reaction time in left field tracking the ball. In PGF 2019, she batted over .450 with three home runs. Lael is an outstanding student-athlete getting looks from Ivy League schools.
Courtney Holcomb, C | 2022
Courtney has a great bloodline as the niece of Ashley Holcombe-Bell Alabama and USA Catcher. She is one of the hardest working catcher in the 2022 class. Outstanding job receiving and blocking balls, strong arm with a pop time 1.70 range. She was called on to catch the strong pitching staff on Bullets-Mayfield.
Jordynn Shirley, 3B/C | 2022
Jordynn is one of the top defensive third basemen in the country. She has always lead the team with the highest fielding percentage on the team. She hits for average in the strong EC Bullets-Mayfield lineup. Getting looks from Big 10, Sec, and ACC schools.
Alana Scott, UT | 2022
What makes Alana a very special player is being able to play eight positions. She a power-hitting utility player, had 5 home run this fall. One college coach call her a freak of an athlete. She's getting looks from several Power Five schools.
Laney McGee, 3B/C | 2022
The All-Region third baseman/catcher team made all-state. She is trained by Coach Mayfield she can hit with the best players in the 2022 Class with a great softball IQ (you have her stats) Laney will not be outworked. She will do whatever it takes to win.
McKaela Walker, P/SS | 2023
McKaela is the definition of a 5-tool player that can play anywhere on the field, from pitching to shortstop to centerfield. Her combination of power, speed, and softball IQ makes her a potential generational type of player. As a Freshman at Marietta High School (AAAAAAA) McKaela was 4th in the entire state at all Classifications with 224K's in just 127.2 innings. She batted .557 with 16 extra-base hits, 20 stolen bases, and a .943 slugging percentage earning Region 4 Pitcher of the year and 1st team All-State honors as a freshman at the largest school classification in Georgia. Some compare her hitting to Charla Echols(Florida). One thing that every power 5 schools say after watching her is she never misses that sweet spot of the bat. She a born leader that leads by her performance on the field and her communication with her teammates on and off the field. McKaela was a multi-sport star as a freshman running track and making Marietta High School Varsity Basketball team (one of the top-ranked teams in the state). She was offered by several Power Five school as a seventh-grader but chose to wait. She being heavily pursued by SEC, ACC, Pac 12, and Big Ten schools.
Lottie Landmesser, SS | 2023
The 5-foot-8 Landmesser is a prototypical Power Five shortstop. Not only can she rake at the plate, she's also batting close to .600 this spring, and leading the team in extra-base hits. She is the definition of a gold glover. Through the entire fall and this spring, she is sporting a 1.000% fielding percentage. "I've coached some pretty good players and this kid is going to be special. The crazy part is she's still growing and getting stronger. The sky is the limit", Biele says. She helped lead Cherokee High School to a region championship and a state championship appearance batting .411 during the regular season and .515 in the playoffs. Lottie is also a stud in the classroom with a 4.0 GPA. She being heavily pursued by SEC, ACC, Pac 12, and Big Ten schools.
Alora Bevily, OF | 2023
This 5-foot-8 lefty slapper has blazing 2.6 speed. Arguably one of the fastest 2023's in the country, Bevily has been a major spark at the top of the order with the Bullets and sporting a .665 OBP. She has 60+ stolen base potential. Alora is also a gold glove outfielder. "She's tall, strong and really really fast, as she learns how to swing away, I really think she's going to develop serious power," Biele says. Bevily is being heavily pursued by SEC, ACC, and Big Ten schools.