NCAA
Returning As Cal Head Softball Coach, A Dream Come True For Chelsea Spencer
Returning As Cal Head Softball Coach, A Dream Come True For Chelsea Spencer
After graduating from Cal Berkeley in 2005, Chelsea Spencer returns as head softball coach with staff Kailee Cuico, Mitch Roberts, and Rebecca Mueller.
Dec 3, 2020
by Stephen Kerr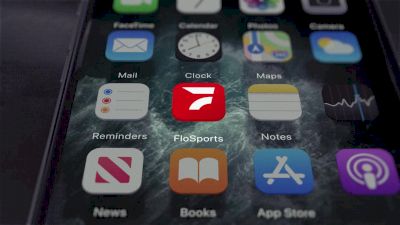 On a hot Texas afternoon last May, Chelsea Spencer was enjoying some family time at home in Austin when her cell phone rang. She recognized the number on her caller ID right away. It was Jim Knowlton, California Berkeley's Director of Athletics. Spencer was on the shortlist of candidates to fill the program's head softball coaching position, so she was reasonably certain why he was calling.
This is it, she thought. It's either going to be yes or no.
Spencer quickly walked outside and answered the call.
"(My family) was kind of watching me, trying not to be nosy," she recalled with a laugh. "He told me I got the job and asked me if I wanted it. I'm very passionate, a very energetic person. I was like, "let's go! Let's go!"
It was the culmination of a dream come true for Spencer. She would not only be coming back to the Bay Area where she was born and raised, but to her alma mater. Spencer was an All-American shortstop who helped the Golden Bears to four Women's College World Series appearances and a national championship in 2002. Even as a player, she often told teammates she would come back and coach the team one day.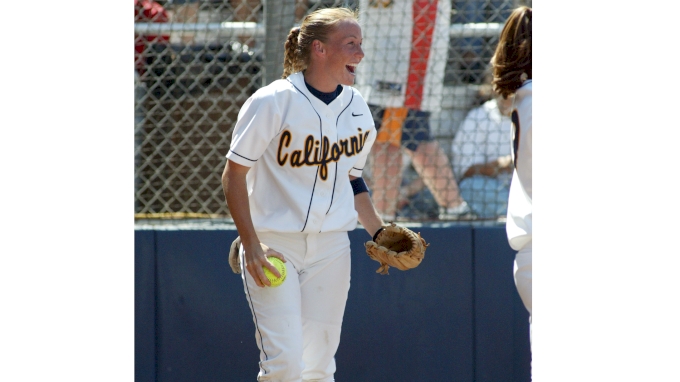 "I bleed blue and gold, man," Spencer said. "If you were to cut me, blue and gold would come out of my veins, I swear. Ever since I set foot on Berkeley, I knew this was where I wanted to be. I can't believe the dream came true."
The school's search committee consisted of administrators, coaches, athletic department personnel, and former players. Spencer's close ties to the program was certainly a factor in their decision. But it was her attention to detail and data-driven approach that set her apart.
"She pointed out our statistics over the last 10 years, broke them down for us, and told us how we could improve in each area to get back to being a competitive team," explained Bears associate athletics director Gordon Bayne. "I've never been a numbers guy, but I thought her breakdown of the game was outstanding, something I hadn't heard from any of the other candidates."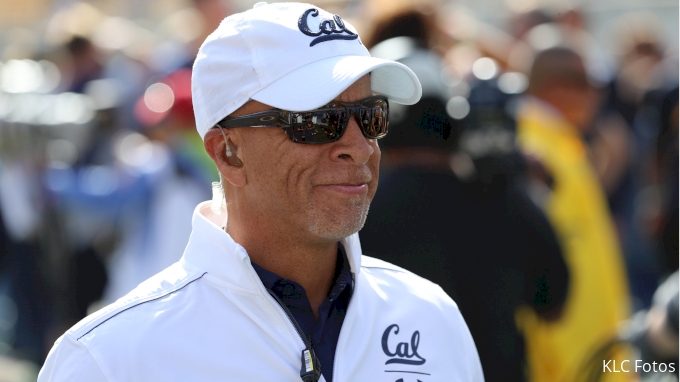 Born in Oakland, Spencer attended Arroyo High School in San Lorenzo. She started 277 consecutive games at shortstop in four seasons with the Golden Bears and was a two-time WCWS All-Tournament team selection. She earned NFCA All-American honors as a junior, batting .326 with eight home runs and 17 steals. She realized that in order to return one day as a head coach, she needed to gain experience with top programs in other parts of the country.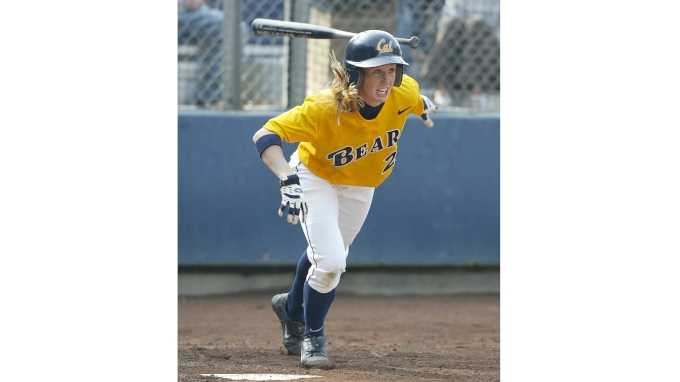 "If you want to be a Power Five (coach), you've got to go get Power Five experience," she explained.
In 2007, Spencer began her coaching career at Chabot (California) Junior College, earning Coast Conference North Division Coach of the Year honors in 2009. Her big break finally came in 2011, when she was named an assistant at Michigan State. After two seasons, she joined Mike White's staff at Oregon before becoming his assistant at Texas in 2019.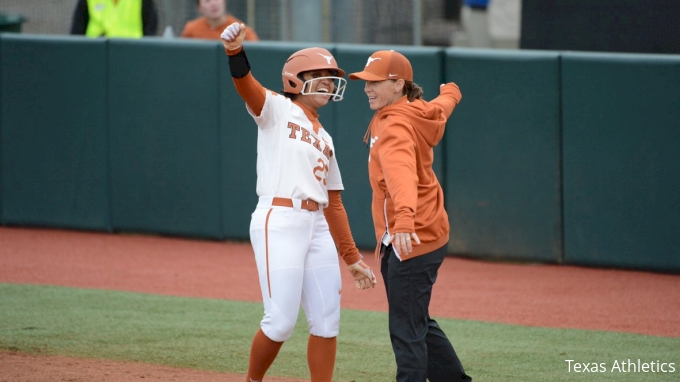 She also played professionally from 2005-10 and was part of the 2009 Rockford Thunder squad that captured the NPF championship.
Rebuilding Home
Once the euphoria of landing her dream job at Cal wore off, Spencer began lining up her coaching staff. Mitch Roberts, whose father Mike served under White as a volunteer assistant at Oregon, was hired in June and will handle the pitching staff. As an assistant at Tulsa last season, Roberts guided the team's rotation to a 1.48 ERA in 24 games, sixth-best in the nation. He also served as an assistant at Ball State and a graduate assistant at Washington in 2017, when the Huskies appeared in the WCWS.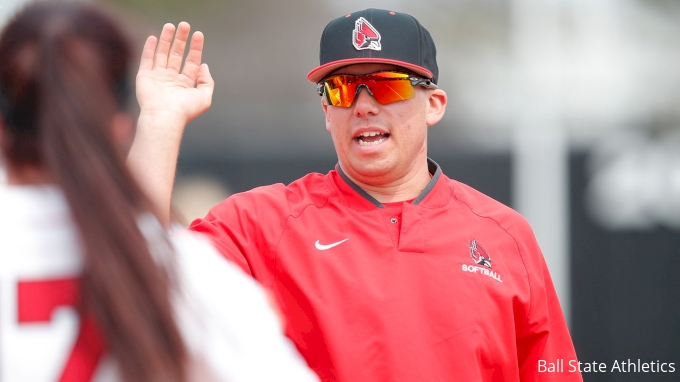 "Everywhere Chelsea Spencer goes, it seems like success follows," said Roberts, who played collegiate baseball at St. Ambrose University from 2014-16. "That's something I want to be a part of, along with proven success at the university."
Spencer also brought in Rebecca Mueller, an assistant at Ball State and Georgia each of the past two seasons. Kailee Cuico, whom Spencer worked with at both Texas and Oregon, came on board as a volunteer assistant. Mueller and Cuico will share offensive coaching duties, while Cuico will handle the defense.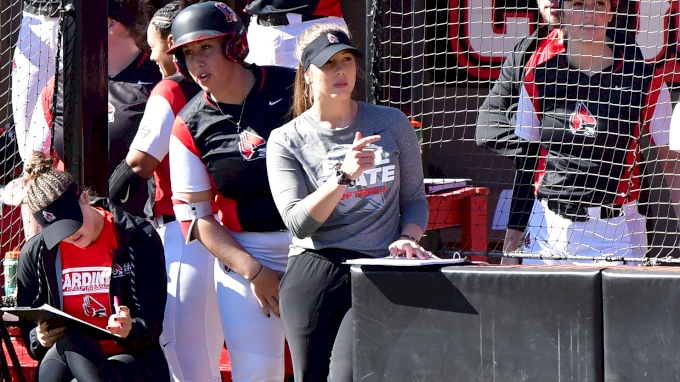 Under White, Spencer spent as much time as she could learning the finer points of the game, especially pitching.
"White is the best pitching coach in the country," she said. "I was very fortunate to learn that part of the game from him. He's so smart in terms of game management and lineup building. I tried to spend as much time as I could in the bullpen with him so I could understand pitching and how to manage it from a head coach perspective."
The Bears were 28-27 in 2019 and 13-11 before the coronavirus pandemic put a halt to the 2020 season. Shortly after the shutdown, head coach Diane Ninemire stepped down for health reasons after 32 seasons with the program. The significance of replacing the coach she once played for is not lost on Spencer. But she doesn't feel intimidated by the expectations that come with following the legacy Ninemire leaves behind.
"She's top five in the record books for wins. That's irreplaceable. But the preparation didn't start when I got this job; the preparation for me started 15 years ago. I've always prepared myself to try to be the best in our conference, whatever conference I'm in."

- Chelsea Spencer
Only one senior was lost from last year's squad, utility player Jordan Fines. Top returners for 2021 include catcher Makena Smith and outfielder Mikayla Coelho. Smith tied for first in the Pac-12 with a .481 batting average last season as a sophomore, finishing with a team-best 19-game hitting streak. As a junior, Coelho was second behind Smith in batting average (.432), and led the team with eight multi-RBI games.
The pitching staff is bolstered by the return of Alexandra Perez (6-5 with 37 strikeouts in 14 starts), and Chloe Romero (7-6 with a team-high 49 strikeouts).
Due to the rise of COVID-19 cases around the state, Cal's softball squad was prevented from having a fall season. But excuses have no place in Spencer's world. When players walk onto the field for the first practice, they will immediately see energy and passion few can equal.
"I'll give them my best every day. In return, I want to get the best of them I can get every day. I want to leave Cal softball in a better place than I found it."

- Chelsea Spencer
That desire flows through Spencer like the blood in her veins, only the colors are blue and gold, not red. They're the colors of home.