2021 PGF National Championships 16U Premier
What To Watch For At 2021 PGF Nationals Premier 16U
What To Watch For At 2021 PGF Nationals Premier 16U
What To Watch For At 2021 PGF Nationals Premier 16U
Jul 23, 2021
by Scott Schultz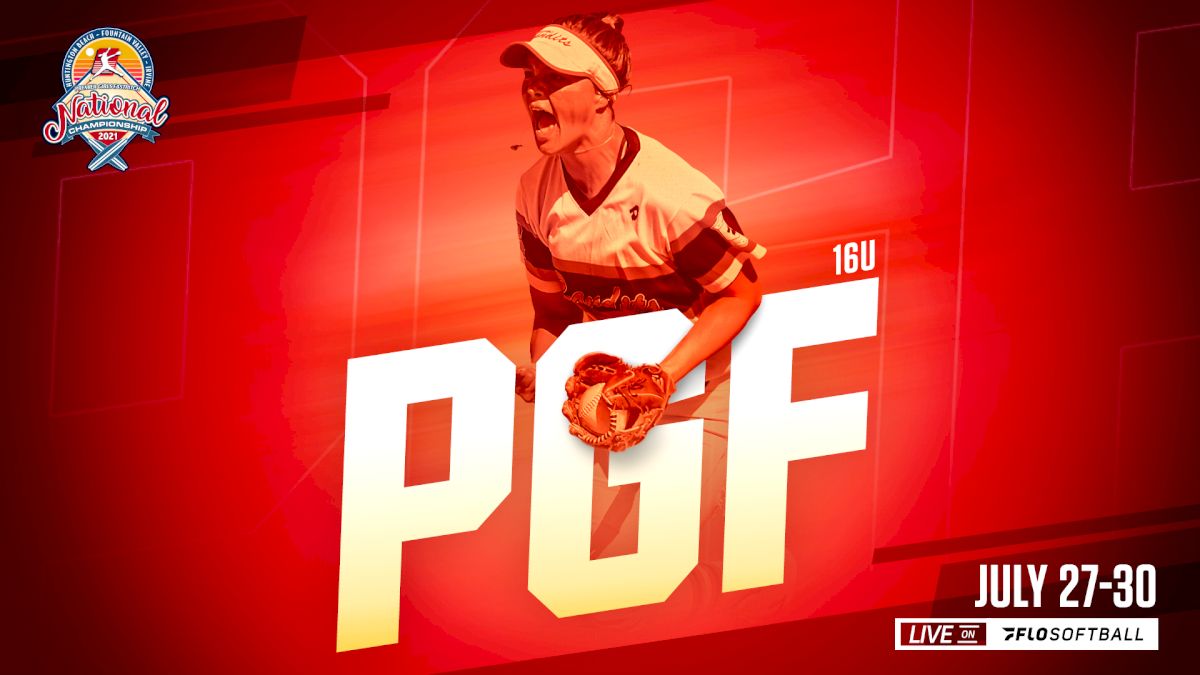 As the 2021 summer travel softball season winds down, the best 16U teams from across the nation will converge on Southern California to compete in the Premier Girls Fastpitch National Championship tournament. A quick look at some of the top teams competing is below.
Coach: Steve Appel
The first-year 16U Arizona Storm Appel squad charged through the 2021 season with a 24-6-1 record having faced some of the top teams in the country at both the 16U and 18U level. They head into the PGF Nationals after a Top-10 finish at IDT and coming off a 2nd place finish at TCS Nationals, losing to a powerful Athletics Mercado Greg team in the championship. Coach Steve Appel's squad is built around pitching and defense and will feature one of the top 1-2 punches from the 2023 class in the circle.
Jocelyn Briski is considered one of the top strikeout pitchers in the country and sits at 62-64 mph but is known for her A+ movement with a devastating rise, drop, and curveball. She is also one of the power hitters in the middle of their lineup.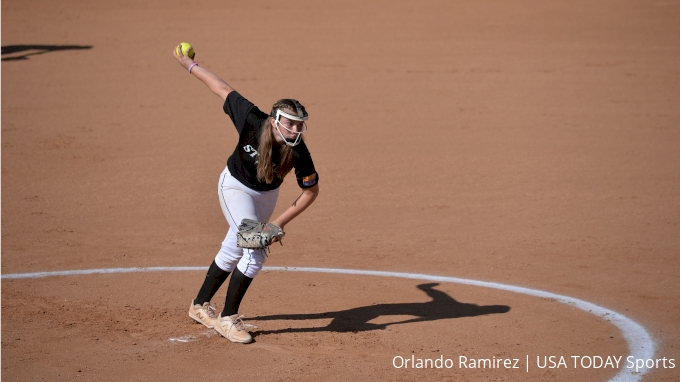 Katelyn Terry is a power lefty that throws in the mid-60s and will run it up to 67 mph and is known for her bulldog mentality that fears no one and always has a competitive edge. She also hits in the two-hole and is very versatile at the plate.
Sierra Daniel sets the table for the offense, and with 2.63 speed she is one of the top athletes in the country and features incredible range, and is a virtual vacuum at second base. At the corner, Alexis Dellamonica locks down 3rd base and makes it nearly impossible for the opponent to play small ball and at the plate hits for a high average and power and is an RBI machine.
"We take a lot of pride in the loyalty the players give to this team and the coaches give to the players," said Appel. "The majority of the team has been together since 10U and rarely do we lose or add players.
"We are a local team from the Phoenix area that has only two girls travel over an hour, and they are based in Tucson. We do not recruit nationally, or from other states at all, and compete with the best programs that have players from all over the country. That is very special to us, and we are proud of what this group continues to do together. This group has finished 2nd at PGF as a first-year 14U team and now has the goal to take it one step further as a first-year 16U team."
Coach: Stacy Tamborra
Heading into the PGF Tournament, the Atlanta Vipers Gold are 65-11-1 on the season, including a 5th place finish at IDT Boulder and the Triple Crown Southeast National Championship in the last three weeks, and will look to keep that momentum going into the PGF Nationals.
"As a team, we are an above-average hitting team that gets contributions from the entire lineup," said coach Stacy Tamborra. "We have a pitching staff that compliments one another well. Each (pitcher) has had stretches where they have commanded the mound."
The Vipers are led by third baseman Thalia Martin, with a team-leading 60 RBIs and 18 home runs. Known as "Sweet T', she has been on a tear this spring/summer with 43 extra-base hits, including a pace hitting a home run in one in every five games. Adding to the punch is shortstop Bella Faw, hitting at a .412 clip with five home runs and 26 RBIs. With her range and size, she is considered one of the top shortstops in her class and brings a high softball IQ to the field. Bella was amongst the team leaders in hitting during Triple Crown Southeast Nationals with a .478 batting average and many timely hits. This included going 3-4 in the Championship game.
From the circle, Malayna Tamborra brings a game speed of 66-67mph and led the Mustang staff at IDT Boulder in 24 innings of work only along 15 hits and 6ER with impressive wins over OCBB Mercado, Impact Gold National- Jones, Tulsa Elite, and Beverly Bandits. At Triple Crown Nationals, she had strong outings against Team GA, Mojo, and in the Championship game vs GA Impact. She brings a 1.65ERA over her 124 innings into the PGF Nationals, along with her team-leading .467 batting average.
"To be successful at PGF Nationals, we need our pitchers to bring their best stuff…when they are [at] their best they are very hard to beat," said Tamborra.
Coach: Bill Conroy
For the Beverly Bandits Team Conroy, the summer has been spent playing primarily strong 18U teams in preparation for the PGF Nationals tournament.
"Our team is built around pitching and defense." said coach Bill Conroy. "Our three pitchers are terrific compliments to each other, Audrey Lowry (2024) lefty, Sage Mardjetko, and Kami Kamzik, both (2023) righties."
They feature solid defense from pole to pole and their offense is built with speed around the middle of the lineup with power throughout.
Fisher - Mojo
Coach: Josh Fisher
The Fisher Mojo squad enters the PGF Nationals with a 24-8 record and played in the PGF "Show Me The Money" event in Newberry, Florida, Top Club Nationals in OKC, IDT in Colorado, Power 50 in Tennessee, and will end their Summer as always at the PGF. The team features a deep pitching staff with a solid mix of power and speed, with some spinners and throwers who can change speeds and levels of the zone. Offensively, they feature power, speed, and mainly hitters who absolutely refuse to strikeout.
South Carolina commit Kierston Deal South Carolina deals from the circle for the Mojo, logging 57 2/3 innings, striking out 89 with only 11 walks and a 1.40 ERA. At the ProSwings Power 50 event in Nashville, Tennessee, she led the Mojo to the championship with 40 Ks in 23 IP, posting a 0.30 ERA for the entire event.
Madison Inscoe, an Auburn commit, is the other arm in the circle for the Mojo. During the weekend tournament, she had 21 strikeouts in 14 innings of work and boasted a .000 ERA. One of the top pitchers in the 2022 class, she was selected as Virginia Division II Player of the Year after leading her High School team to a State Championship.
Georgia Tech-commit Jayden Gailey currently leads the Mojo offense at the dish, with a .480 batting average, 36 hits, and eight doubles. She adds an arm from the circle as well, with effective spin. On defense, she is an anchor at first base and is among the top in fielding percentage.
"We had a lot of roster turnover which has made this an extra special summer for me," said coach Josh Fisher. "This is a blue-collar group of hard-working gritty kids and I'm excited about this event beginning on Saturday! We are definitely going to California to try and win. We understand fully that it is the best of the best. And that anything less than us playing our best, won't get us the result we are after. I have trust and faith in this group and love each of them. Either way I'm beyond proud to be their Coach."
Coach: Teo Caymol
Made up of players from seven different states, coach Teo Caymol's Georgia Impact Premier squad are learning to play together and are now starting to gel as a unit. The squad played up in a strong 18U division at the Triple Crown Nationals SE with six nationally-ranked teams and finished an impressive 4th overall.
The summer has seen lefty all-purpose player Alexis Haehn lead the Impact offensively with a .550 OBP and defensively by two of the top catchers in 2023 class, Maisie Dawson and Olivia Henley. The Impact Premier features Kylee Johnson, considered one of the best all-around athletes in the 2023 class, playing middle infield and outfield at the highest levels, while Reese Knox provides blazing speed and power to the gap from the leadoff spot. In the circle, Lindsey Mullen is a highly sought-after pitcher that has tremendous spin.
The season has been going well and the team has garnered some attention, according to Caymol. "Recruiting has heated up significantly with eight players receiving significant interest from Power 5 schools."
Team North Carolina Hinde
Coach: Kevin Hinde
For coach Kevin Hinde the fact that his team is relatively young doesn't matter, as they are consistently competing, and beating older competition. While at the 14U level they typically faced teams from the highest levels in showcases and tournaments. In their first season at 16U in 2020 they finished an impressive 66-27. This year's team features 12 nationally ranked players, five of which are ranked in the Top-100. After a final four appearance at the 2021 Atlanta Legacy Invitational and posting 4-0 records at both the 2021 USA Softball of NC Spring States and 2021 Top Gun Events 18U Indoor Invitational, they are going to be a tough match for anyone at the PGF Nationals.
Team NC is led by Anna Hinde, who sits atop the national rankings in several individual categories, including receiving accolades as the only 8th grade player named a 1st Team High School All-American. At this season's Top Gun Events 18U Invite, she faced multiple D1 and Power 5 pitchers, posting a .517 Batting Average, .556 On-Base percentage, .875 Slugging percentage, three doubles and had three hit off the roof, that would've been home runs otherwise.
From the circle, lefty Ryleigh Shull features a strong ability to spot her pitches along with changing speeds to keep batters off balance and is very crafty and can hover slightly over 60 mph with a devastating changeup. Ryleigh's pitching coach is former Florida All-American Lauren Haeger. She has performed extremely well against 16U and 18U teams such as TN Mojo, Georgia Impact, Beverly Bandits, LLG Gold Elite, Atlanta Vipers, Bombers and TN Fury to name a few.
The offense is led by power-hitting catcher Audrey Wilson. With the ability to hit to all fields with power, she led the team with a .478 batting average, .538 on-base percentage and a .638 slugging percentage. To add to that, defensively, she boasted a .988 fielding percentage. She was National Player of the Week Runner-Up as she batted .800 at the USA Softball 16U "A" National Championships to lead the team to a 7-2 record and Top 12 finish. She batted .800 with an on-base percentage of .824 and did not make an error in the field in 25 total chances. Teagan Ritchie anchors the defense at shortstop, with a tremendous amount of speed and athleticism. Her throws have been clocked at a 70 mph+ overhand velocity, and her sure glove and range in the middle is key to their defensive success.