2022 CAA Softball Championship
CAA Championship: NCAA Tournament Hopefuls Meet
CAA Championship: NCAA Tournament Hopefuls Meet
Delaware and UNC Wilmginton look like the favorites, but Hofstra, Elon and Charleston come into the CAA Championships ready to fight.
May 9, 2022
by Kyle Kensing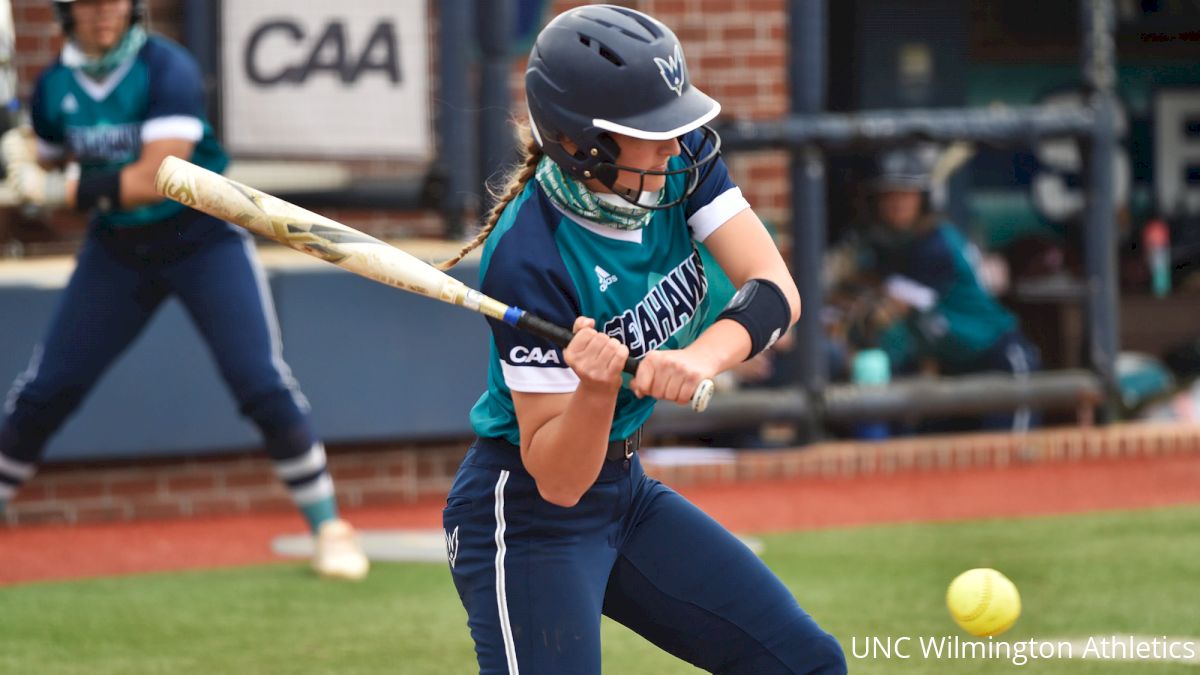 Dreams of the NCAA Tournament await as the Colonial Athletic Association descends on Elon, the location for the league's 2022 conference championship.
The CAA Championship opens Thursday with the host Phoenix taking on Charleston in the first of a full weekend of games, culminating with an automatic bid into the national tournament.
Here's how each team reached the postseason and a look at the CAA Championship schedule.
No. 1 Delaware
11-4 CAA; 28-14 overall
RPI: 78
The Blue Hens won 11 of their final 13 CAA games to lock up the top seed and regular-season championship. Hanna Garber has six multiple-hit appearances since the beginning of April, including a streak of four straight games with two hits. She's batting a team-leading .368 with an OPS of 1.129—third-best in the Colonial.
Garber and Brooke Glanden, two of Delaware's four primary hitters batting at least .312, have combined for 17 home runs on the season. All but two of Glanden's came in non-conference play, but she's rolling into the CAA Championship on a three-game hitting streak that included a homer against Hofstra.
Emily Winburn and Graceyn Frost have shined as Delaware's two primary starting pitchers, throwing for near-matching ERA at 2.75 and 2.76. Winburn has fanned 108 and Frost 97, and they sport opponent batting averages of .233 and .264.
No. 2 Hofstra
13-6 CAA; 21-25 overall
RPI: 117
Despite a rocky start to the season—the Pride opened 0-9 through non-conference season's tournaments—Hofstra came on strong to earn the Colonial's No. 2 seed.
Julia Apsel and Haley Venturini have produced ERA of 2.87 and 3.06, while Chelsea Manto and Meghan Giordano have handled offensive business with batting averages of .363 and .313. Manto is also dangerous once on base, ranking second in the CAA with 19 steals.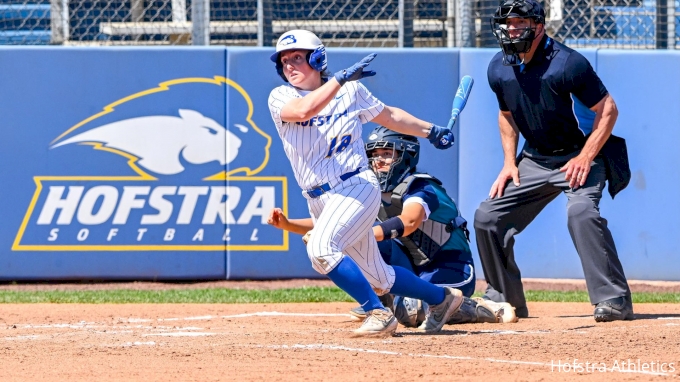 No. 3 UNC Wilmington
11-8 CAA; 29-13 overall
RPI: 126
Thanks in part to the multi-dimensional game of Janel Gamache, UNC Wilmington is no doubt a serious contender for the CAA championship. The Seahawks come into the postseason having allowed just 10 runs combined over their final seven games.
Credit Emily Winstead in part, who went at least seven innings in four of her last five appearances and gave up a total of six hits in those contests. Winstead's ERA is just 1.72 on the season, and she's allowed just 30 earned runs all year.
At the plate, the two-way standout Gamache boasts a .343 batting average and a whopping 1.156 OPS with team-bests 29 RBI and seven home runs.
No. 4 Elon
10-8 CAA; 27-20 overall
RPI: 133
A late-season, six-game winning streak buoyed host Elon to its current spot in the CAA standings. With Gabi Schaal coming in hitting nine home runs and 38 RBI, the Phoenix look to leverage home-field into a run at the NCAA Tournament.
Elon features a formidable combination at the plate in Schaal and Rebecca Murray, the latter of whom has parlayed her ability to get on base (.959 OPS) into 23 steals on 25 attempts. Murray is batting .347 to rank second in the conference, and her theft on the base paths is tops in the Colonial.
The Phoenix also feature a tough pitching rotation including McKenzie Weber, whose 1.91 ERA is second in the league behind only UNCW's Winstead.
No. 5 Charleston
7-10 CAA; 14-35 overall
RPI: 265
A difficult early portion of the season belies Charleston's dark-horse potential. The Cougars are one of the hottest teams going into the CAA Championship, winning four straight and 5-of-6 in a stretch during which they've allowed just six total runs.
Carli McCants has been among the best pitchers anywhere over that run, as well, giving up just nine total hits in her last four starts with a single, unearned run. If the Cougars can ride her arm, watch out.
SCHEDULE
Game 1: Elon vs. Charleston
Thursday, May 12 at 11 a.m. ET
The hosts and the suddenly surging Cougars get things started. Elon won the regular-season series with 3-0 and 7-1 decisions on April 9 and 10. Charleston took one in the series, 5-4.
The winner advances to face top-seeded Delaware in Game 3 at 4 p.m. ET. The loser plays in an elimination contest at 6:30 p.m. against the Game 2 loser.
Game 2: UNCW vs. Hofstra
Thursday, May 12 at 1:30 p.m.
Meghan Giordano's two-hit, three RBI performance buoyed Hofstra to an 11-3 win over UNCW in the series rubber match on April 16. The Pride opened the three-game set with a 3-2 win, while UNCW took the second meeting, 6-2.
The loser goes on to the nighttime elimination contest against the Game 1 loser. The winner will open Friday's slate against either Delaware, Elon or Charleston—whichever team wins Thursday's Game 3.