2022 PGF Nationals 18U Premier
PGF Nationals Helped Launch College Softball All-Americans
PGF Nationals Helped Launch College Softball All-Americans
PGF Nationals has a history of helping to produce future College Softball All-Americans; here are some recent honorees who honed their skills at the event.
Jul 19, 2022
by Kyle Kensing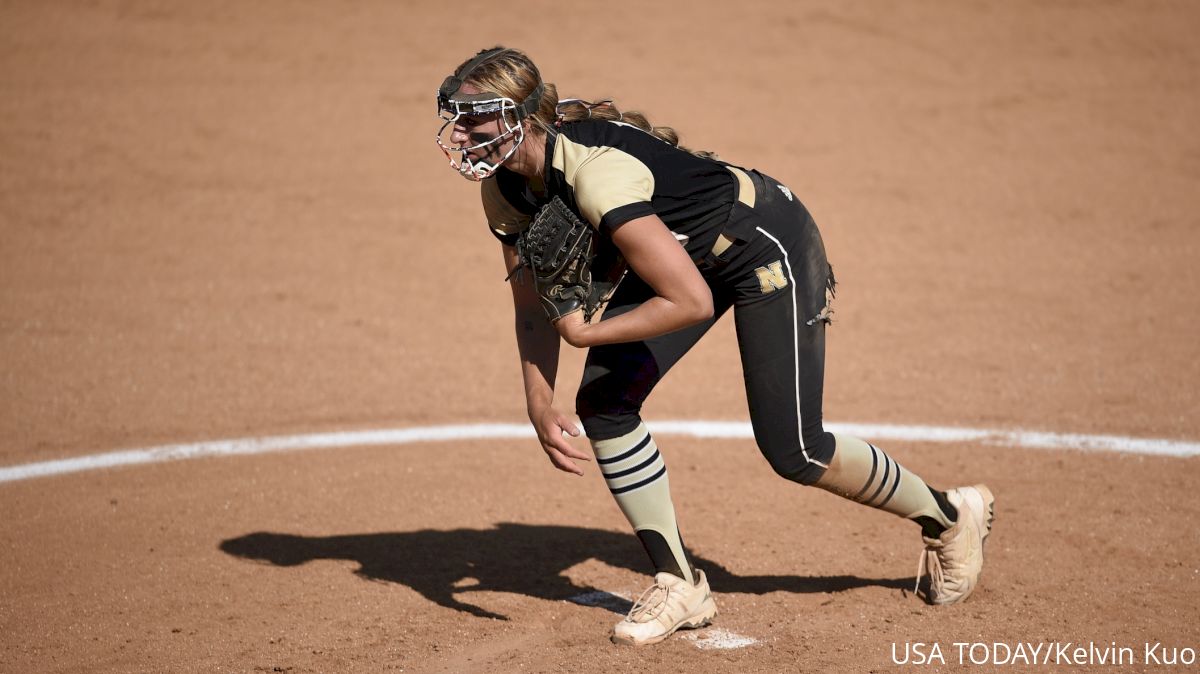 As the top event of the annual club softball circuit, the Premier Girls Fastpitch National Championships doubles as a showcase for future college stars.
Look no further than this past season's NCAA Women's College World Series for proof.
Each of the eight teams to reach Oklahoma City featured no fewer than two PGF alumni on their rosters.
UCLA featured four PGF Nationals alums, including last year's All-American Game selection Taylor Stephens. Florida had five, among them former Tampa Mustangs prospect Katie Kistler.
Two-time national champion Oklahoma boasted six Sooners this year who recently played in the tournament–including as recently as 2021.
Jordy Bahl, the freshman phenom of the '22 college campaign, set the tone for her debut campaign at Oklahoma with a historic showing at the 2021 PGF Nationals. Her 20 strikeouts for the title-winning Nebraska Gold a year ago set a new record.
Speaking of record-setters, Bahl's Oklahoma teammate–home-run queen Jocelyn Alo–checks in among the PGF Nationals products. Alo starred for OC Batbusters Stith prior to her landmark career in Norman.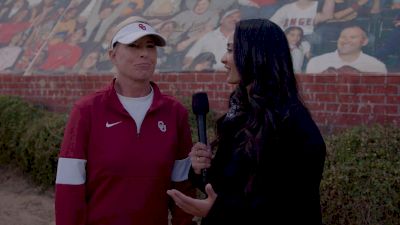 Add Grace Lyons–the Sooners' stalwart shortstop–and Tiare Jennings, who hit 29 home runs and batted better than .400 for the season, and Oklahoma could practically field an All-America team of former PGF Nationals players. Jennings also performed for OC Batbusters Stith, while Lyons shined for the Firecrackers out of Southern California.
But referring to this year's actual All-American teams reveals the true reach of this tournament into the college game.
Danielle Williams, Northwestern
Powering the surprise team of this WCWS, pitcher Danielle Williams earned All-American honors with a 2.09 ERA and 333 strikeouts during the 2022 season. Before she was the unanimous Big Ten Conference Pitcher of the Year, Williams dominated from the circle for PGF-competing club Sorcerer.
Williams was one of two Wildcats with PGF Nationals credentials, joining catcher Jordyn Rudd of the SoCal Choppers.
Megan Faraimo, UCLA
Back in 2014, an eighth-grade pitching prodigy led the Corona Angels-Tyson 14U to a title at the PGF Nationals. Fast-forward eight years, and that same prodigy, Megan Faraimo, has piled up one of the most impressive resumes in college softball.
Faraimo was this season's Pac-12 Pitcher of the Year, and she earned her second consecutive All-American nomination with a 1.98 ERA and 292 strikeouts en route to a WCWS appearance.
Mariah Mazon, Oregon State
Former Corona Angels pitcher made the smooth transition to Pac-12 softball, earning All-Conference honors every year she was at Oregon State. Her selection to the 2022 All-American team marked her second such honor in five outstanding years.
Mazon finished the past season with a 1.66 ERA and 224 strikeouts.
Mia Davidson, Mississippi State
The SEC's all-time career home-run hitter Mia Davidson led the Lady Lighting in the PGF Nationals before her arrival in Starkville. Davidson shined throughout her Mississippi State tenure, both at the plate as a batter and behind it as the Bulldogs catcher.
Cydney Sanders, Arizona State (transfer to Oklahoma)
Among the loaded class of All-American Game participants at the 2021 PGF Nationals was Cydney Sanders, representing the Corona Angels. Sanders immediately took college softball by storm, hitting .425 with 21 home runs and 63 RBI en route to All-American recognition at Arizona State.
Oklahoma adds to its impressive roster with Sanders transferring into the program this offseason.
Yanni Acuña, Arizona State
Yanni Acuña completed a standout senior campaign at Arizona State with a .430 batting average, 14 home runs and 43 RBI. Acuña competed in the PGF Nationals for the Arizona Thundercats.
Danielle Gibson, Arkansas
Danielle Gibson earned her second All-American selection in as many seasons, closing out 2022 with a .445 batting average and .852 slugging percentage. The Murrietta, California-native also knocked out 20 home runs for the Razorbacks.
Gibson competed at the PGF Nationals as a member of the Ohana Tigers club, which returns to the field in 2022.