These are the stories behind the growth and prosperity of the game of softball. Kris Caldwell interviews the softball pioneers in Legends Of The Game.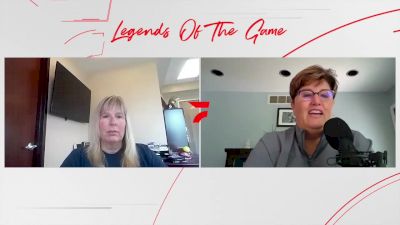 Create a free account to unlock this video!
Get Started
Already a subscriber? Log In
Dot Richardson | Legends Of The Game (Ep. 3)
Sep 29, 2020
Dot Richardson shares her passion for softball and the pursuit to use the gifts God has given her. For Dot, success is not defined by outcomes. Success is being everything that you can be. Giving it all that you have with what you're given.
When she was 10, a coach spotted Dot playing catch with her older brother and recruited her to his Little League. At the time, girls were not allowed to play Little League so Dot being Dot, she disguised herself as a boy to be able to compete. At age 13, she was the youngest player to get a hit off of Joan Joyce. Dot was also the first player for Team USA to hit a home run in an Olympic game.
Dot puts in perspective how far we come in the game of softball and how we're all a part of the ecosystem.