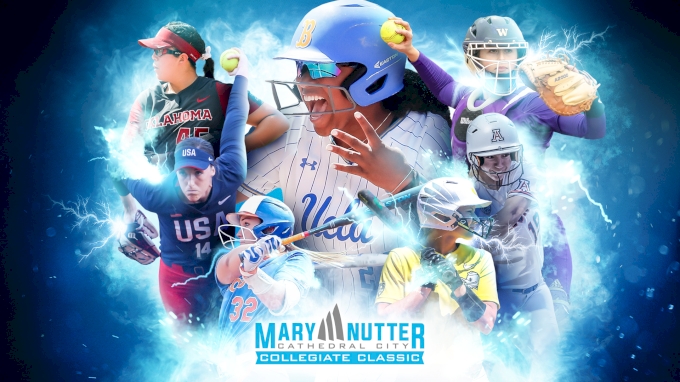 Watch 2020 Mary Nutter Collegiate Classic live on FloSoftball featuring four teams from the 2019 WCWS and 11 top 25 programs. Don't miss the action, exclusive interviews, and features all on FloSoftball. Be there.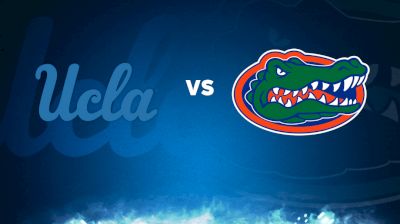 Unlock this video, live events, and more with a subscription!
Get Started
Already a subscriber? Log In
UCLA vs. Florida - 2020 Mary Nutter Collegiate Classic
Feb 23, 2020
CATHEDRAL CITY, Calif. - Behind a 26-strikeout performance in 13 2/3 innings of work from sophomore Megan Faraimo on Saturday, the top-ranked Bruins remained undefeated with a pair of walk-off, eight-inning wins, as a two-run homer by graduate student Jenavee Peres finished off a 3-1 victory over Wisconsin, while a wild pitch secured a 5-4 triumph against No. 7 Florida.

In game one versus Wisconsin (7-6), Faraimo (8-0) pitched seven innings of relief, striking out a career-best 16 and giving up only two hits and no walks. She struck out the side in the second, third, sixth and seventh and two in the fourth and eighth, posting 1-2-3 frames in the third, fourth, sixth and seventh. UCLA (13-0) had six hits from four different players, as redshirt junior Aaliyah Jordan and freshman Seneca Curo both recorded two.

The Badgers went up early with a run in the top of the first. In the fifth, Wisconsin had a chance to add to their lead, but had a runner thrown out at home on a perfect relay from Curo in left to junior Briana Perez at short to freshman Alyssa Garcia behind the plate.

In the bottom of that inning, the Bruins evened things up. Junior Kinsley Washington led off with an infield single, moved to second on a sacrifice by Perez and scored on a double to left from Jordan to make it 1-all.

The score stayed tied until the bottom of the eighth. With Perez starting the inning at second under the international tiebreaker rule, she came home on Peres' fourth homer of the season, a two-run shot to left, to give the Bruins a 3-1 win.

In the nightcap versus Florida (15-2), Faraimo (9-0) posted 10 strikeouts in 6 2/3 innings of relief, allowing one run, one hit and one walk. She struck out the side in the fifth and two apiece in the second, third, sixth and seventh, notching a 1-2-3 frame in the fourth.

The Bruins (14-0) had 13 hits from nine different players, as Curo went 3-for-3 and junior Delanie Wisz and sophomore Kelli Godin had two hits each.

UCLA scored a run in the bottom of the first. Washington led off with a single to left, moved to second on a Perez grounder, advanced to third on a Jordan single and scored when freshman Maya Brady reached on a fielder's choice.

The Gators scored three times in the second, but the Bruins rallied for one in the bottom half. Wisz led off with a double to right-center, and one out later, moved to third on a Curo single to left. After a Godin bunt hit loaded the bases, Washington reached on an error at first, as Wisz made it 3-2 Florida.

A solo homer in the third for Florida made it 4-2, but UCLA evened the score in the bottom of the fourth. Curo led off with a single to right, advanced to second on a wild pitch and to third on a Godin infield hit. After Godin stole second, Washington struck out on a dropped third strike, but the Florida catcher's throw hit Washington in the back, allowing Curo to score and Godin to advance to third. With Perez up, Washington got into a pickle between first and second and was able to last in it long enough to get Godin home to even things at four.

It remained tied at four entering the eighth. In the top half, Florida had a runner at third and one out. Godin made a catch in left for the second out and gunned down the runner heading home from third to complete the double play. Sophomore Anna Vines started at second in the bottom of the eighth, moved to third on a Garcia bunt hit and scored on a wild pitch to improve UCLA to 14-0.

The Bruins close out the weekend with two more games on Sunday, facing Auburn at 9 a.m. and the USA Olympic Team in an exhibition at 11:30 a.m. Both games will feature live video for a fee at FloSoftball.com.