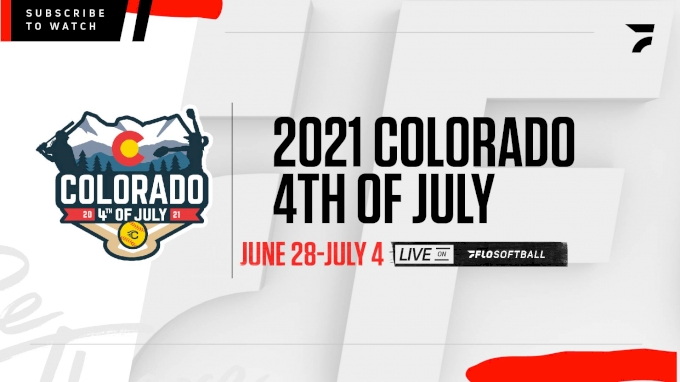 This will be the 52nd annual Fireworks Tournament and the 19th year of the Sparkler Tournament. In 2021 we will once again host 800+ teams for the Colorado 4th of July across the Rocky Mountains in colorful Colorado.
18U Division
18u Game Day Gold
18u Texas Glory RWB
9ers
ABQ KREW
American Freedom - Balbin 18A
American Freedom 18U Gold Legg
American Freedom Davis
American Freedom National CO
Arctic Heat Alaska
Arizona Hotshots Gold - Gutierrez
Arizona Storm
Arizona Storm Mathis
Athletics 18 Premier Johnson
Athletics 18 Premier Madden
Athletics Jendo/Bednarz
Athletics Jendro - Wayne
Athletics Jendro Premier
Aurora Twisters
Avalanche Showcase
AZ Bombers-Williams
AZ FORCE-Doran
AZ Hotshots - Delsante
AZ Hotshots Gold-Davis
AZ ThunderCats - Pacheco
Bat Company 18Gold
Batbusters Chicago JP 18u
Batbusters Mendoza
Batbusters Sandoval
Batbusters Spingola
Batbusters-AZ
Blaze Select 18
Bombers Gold 18u - Bridges
Bombers Gold National STX 18u
BreakAway Speed
Breakers Labs 18u Blue - Bobby
BSA-Bownet Sports Academy 18U West
CA Breeze Birch 18U Gold
Cal A's 18Gold Heen
California Gold 16u Alliance
California Riptide Damari Simon
Centex Buzz 18u Gold
CENTRAL PENN LADY RENEGADES
Cheyenne Extreme-Galicia
Chicago Cheetahs - Iliopoulos
Chicago Cheetahs Bowman
Chicago Cheetahs Malito
CO Altitude
Colorado Angels Quimby 18 Gold
Colorado Batbusters Smith 18Gold
Colorado Hype 18A - Watts
Colorado Impact Gold - Whitehurst
Colorado Invasion 02
Colorado Next Level (2021) 18 Gold Worth
Colorado Rockettes
Colorado Styxx 18 Gold
Colorado Styxx Rodriguez
Conklin Raiders 18U Gold
Corona Angels Zavala 18U
Cortez Panthers
CSB Softball 1
CSB Softball 2
Desert Thunder - Payne
Diamond Club Pressure
Dirtdogs 18 Gold
E1 Prospects Gaeta
E1 prospects Garrison
E1 Prospects Robinson
E1 Prospects-Juarez
EC Bullets 18 Gold - Schnute
EC Bullets Coleman
EC Bullets Robinson
EC Bullets/Prairie
EC Bullets-Scarborough
EC Coyotes 18u
El Paso Chilis-Solis
Empire Premier
EPIC NATIONAL 18u (SMITH)
Excel Elite Gold 18u
Explosion Hagberg/Flores
Extreme Elite 18U Gold
FC Brashear/Smith
FC Stars
FD Mariners
Finesse 18u Dreher / Curry
Firecrackers - Leles
Firecrackers AZ - Guadian/Drewry
Firecrackers Az Noto
Firecrackers Brashear
Firecrackers Brashear/Hicks 18u
Firecrackers DFW Martinez
Firecrackers DFW Smith/Martinez
Firecrackers ELP
Firecrackers Hollywood-Acosta
Firecrackers IV - Steiner
Firecrackers- Kimura
Firecrackers Kimura/Callison 2K3
Firecrackers Pasco
Firecrackers Rico
Firecrackers-AZ Erickson 18U
Firecrackers-Gale/Bricker
Firecrackers-Medina/Bastien
FL Firecrackers - Williams 2021
FL Impact Affrunti/ Hoopes
Foothill Gold Stinson
Force Elite Mizuno 18A Rogers
Fury 18 Red
Fury Platinum 18U
Gainesville Gold McFadyen
Game Day
Glory Adkins Gold 18U
Hype Fastpitch 18G - Watson
Illinois Lady Hawks 18U "Rock"
Illusions Gold Premier - Plocheck
Impact Gold National Rodriguez 18U
Indiana Gators 02- Kissee
Intensity Midwest 16u - Ganeff
Kansas City Stingrays
KC Rebels Elite Ingle
Lady Dukes Lamar
Lady Hustle Gold-Marshall
Lady Lightning Gold Demarini Platinum Squad
Lady Magic - Munoz
Lil Rebels RC
Lisle Slammers
Louisville Lady Sluggers - Huecker
LTG Lions 18U- Henderson/Lively
Marucci Athletics 18u Stankiewicz
Miami Express
Midwest Speed 18u Bross
Midwest Speed 18U Gold - Heagle
Minnesota Renegades
Minors Gold
Mississippi ThunderBolts-Groves
Missouri So Cal Athletics - Heinlein
Mizuno Diamond Girls Gold
MN Starters - Cross
Morris County Belles 18u Gold
Naperville Diamonds 18U-A KZ
Nation Softball 18U
NC Challengers Renzi
NC Sting - Flores
Nebraska Gold 515 18U National
Nebraska Moonlight Madness
Nebraska Quakes Prime 18U
Nemesis Elite 18u Gold
New Lenox Lightning (MD)
Newtown Rock 18U Myers
Next Generation Gold 18U Hernandez
Nightmare Elite
NJ Cheetahs 18U - Mauro
NJ Heist Elite
NJ Heist Gold
NJ Pride Gold
Nor Cal Blast 16U Rianda
Nor Cal Legends
Nor Cal Strike Zone
NorCal Choppers Kiko/Stone 18U
NorCal Firecrackers Miller/Baisdon
Northern Nevada Tilt
NW Batbusters-Seek
NW Bullets-Campbell
NW Nitro Fastpitch- Mace
NW Vandals Scott
OC Batbusters Gresham
OCBB-Bracamonte
Ohana Tigers Gold
Ohana Tigers Indian
Ohio Lasers Purple
OK Exclusive 18U Premier
Oklahoma Athletics 16U Gold
Oklahoma Blaze
Oklahoma Bombers Gold 18U- Aud
Oregon Blaze Gold
Oregon Thunder 18Gold Flores
Oregon Thunder Mac
Originals - KC
Originals '22/'23 (Austin)
Orland Park A's Premier 18U
Oro Valley Suncats 18U Gold - Judge
Oro Valley SunCats-Holland/Judge
Outlaws 18A
Panthers Gold
PNW Force 18A - Taylor-Sparks
Polar Crush Gold
PowerSurge Walling/Perez
Premier Fastpitch Paulson 18u
Pro Swing Elite - Kloppe
Prodigy Easton Eyl
Raiders softball
Raiders Softball18U Petrocelli
Rhode Island Thunder Gold Wilson 18u
Rip City USA Gold National
Rocky MTN Thunder (McAllister)
Rocky Mtn. Rush 18u-Long
Rogue FC Kaye
Ruthless 16/18u gbustos
Salinas Storm 18u Sevaaetasi
Salt Lake Pegasus
SAN ANTONIO COUGARS
San Diego Renegades Haessly
San Jose Lady Sharks
Select Fastpitch
Slammers Untouchables - Hooters (Garcia)
Slammers Untouchables Manu
Sluggersville Blue Diamonds
So Cal Athletics Jaquish/Marinakis 18u NTT
Sorcerer Gabales/Rodriguez
Southern Thunder Elite
Southern Utah Elite
Spokane Mudhens
Stealth Fastpitch Adams
Strike Force Jensen
Suncats Gomez
Suncats Jimenez
Tampa Mustangs - TJ
Tampa Mustangs-Neptune
TC Colorado 18 Gold
TC Colorado 18A
Team North Carolina (Eaton)
Team TFS National- Bastian
Teamsmith 18u - Ken
Tennessee Mojo Sewell 21/22
Texas Black Widows
TEXAS BLAZE GOLD 18U
Texas Bombers 18u Gold HTX
Texas Bombers 18u HTX Sugar Land
Texas Bombers Gold
Texas Bombers Gold HTX Burgess
Texas CF Intruders Gold
Texas Dirt Divas 2021
Texas Fusion Gold
Texas Glory
Texas Glory (EPWTX)
Texas Glory Gold
Texas Glory LA
Texas Glory-TPA
Texas Premier Gold
Texas Sudden Impact Gold 18u - Leach
Texas Turn2 '03
The Factory 18U Premier
Top Gun 18 Gold Ne
Topeka Smoke Storm
Turnin2 - Robeson / Long
Tx Ruthless 18U Stewart
USA ATHLETICS DUENAS/WILSON
USA Athletics- Sanchez
USA Phenom 18 Valentino
Utah Eclipse
Utah Fastpitch Club Korth
Valley Rage
Washington Ladyhawks 18U Gold Hirai Simpson
West Bay Warriors McDonald
West Coast Wolverines
West Texas Fury
WF United
Wicked 307
Penciled Teams:
American Athletics- N.M/Enciso/Peterson
Azteca
CA Bombers- Cordero
Carolina Elite Webster
Cheyenne Extreme 18U- Wysocki
Desert Thunder
Excel Preps Academy
Fireballs Xtreme
Firecrackers NM-Muniz
Firecrackers/Marez 18u
Honeychucks
Honeychucks
Iowa Premier Gold 18's
Iowa Premier GOLD- Dickel
Mountain West
Newtown Rock 18u Hutchins
NM Suncats 18u Gold-Gandert
Pacific Coast PREDATORS
Palm Beach Bandits 18U-Select
Pro Form STX Gold 18U
RR Gold- Bob
SOZO- Verdugo
Sting
Stx Lady Gators
Team Freeman Gold
TX Threat
16U Division
Epic 04 Premier Smith
04 Texas Glory IL-RWB
04' Midwest Machine 16U 2022
14u Texas Glory RWB
16U Bombers HTX Jacoby
16U Glory Adkins Gold 2024 Ramos
406 PLAYMAKERS
510 Pride 16U Elite
AASA Merrida/Ayala 16u
AASA-Clark
AASA-Pikas
Ai Bandits Breer
AL Firecrackers 05
Alabama Thunderbolts 2023- Sherman
Allegiant Fastpitch
American Freedom 16U Gold
American Freedom 16U Gold CO - Goodard
American Freedom Gold- Trevino
American Freedom National 04
American Freedom National 05 16U
American Pastime 2023 Velasquez/ Perez
American Pastime GOLD 16u VELASQUEZ/FARNWORTH
American Thunder Simons
AP Gold Barfield/Bird
Arctic Heat Alaska 16U
Arizona Ohana Fastpitch
Arizona Storm Beach
Arizona Suncats 16U
Arkansas Platinum 16U
Arkansas Pride Elite
Arkansas Thunder 16u (Knight)
Arsenal (Bauer)
Athletics 16u 05 Premier Madden
Athletics 16u Premier Madden
Athletics Jendro/Gonzales
Athletics Mercado Bonola-Tejeda 16u
Athletics Mercado Cook
Athletics Mercado- Mendoza/Dumlao
Athletics Mercado Rodriguez
Athletics Mercado/Carroll 2K5
Athletics Mercado-Bonola National
Atlanta Vipers Hutto
Atlanta Vipers-Palazzo
AZ Bombers Lopez
AZ Hotshots 16u - Captain
AZ Hotshots Day
AZ Hotshots Zamora/Solano
AZ Steel 05/06 - Figueroa
Bat Club USA Lady Rangers
Bat Company 16Gold
Batbusters Cardona 16A
Batbusters Gomes Brooks
Batbusters Gomes Ching
Birmingham Thunderbolts Premier 2023 - Rocky
Black Widows
Blitz
Blue Thunder 16U
Bombers Gold National 16U Cuyos
Bombers NTX 16U - O'Connor
Bombers NTX Gold National Owens
Breakers Labs - Guzman/Labs Futures
Breakers Labs 16u Black - Carter
Breakers Labs 16u Black - Vega
Breeze Rubalcava 16u
BSA-Bownet Sports Academy West 16U GOLD
CA Bombers 16U- AK
CA BREEZE 2023
CA Grapettes Augusto
CA Suncats 16U Plascencia
California Cruisers- Caouette
California Cruisers Villalobos
California Cruisers Watson - 16U Premier
Carolina Cardinals Nationals
Carolina Elite SC National Genovese/Press
CC Dirtdogs - Hawley
Centex Buzz Gold 16u
CHATTANOOGA CRUISERS 04 16U
Chicago Cheetahs 16u Owens
Chicago Cheetahs Niemeier
Chicago Ravens 16U Black
Clearwater Lady Bombers Joe
Colorado Angels - Waller
Colorado Angels Hawkins 16Gold
Colorado Bombers
Colorado Bombers 16Gold
Colorado Invasion 16U
Colorado Recruits
Colorado Stars - Mikelson
Colorado Stars Abrames
Colorado Styxx
Colorado Styxx (Dentino)
Corona Angels FTS 16U
Cruisers Watson 16U - 2023
Cy Fair Intruders 16U Futures
Delaware Cobras
DeMarini Aces
Desert Thunder - Montiel
Diamond Club Dynamite
Diamond Club Premier 22-23
Diamond Legacy
Dirty South Outlaws Baughcum 2023
DNC Bandits
Duke City Prime
East Cobb Bullets 05 Bilz
EC Bullets 05 Boyette
EC Bullets CA 16U Ruder/Carden
EC Bullets CA 18U Gold
EC Bullets Montgomery
EC Bullets Wiggins
EC Bullets-Mayfield/Biele
Elite Athletics Premier 16U
Elite Fastpitch 16U
Empire State Huskies National
Epic Fastpitch Webb
Explosion - Hilliard 2023
Explosion Hagberg/Schimmel 16u
Explosion Knobbe
Extreme Elite 16U Gold
FC Brashear Futures
FC Brashear Haskell
FC Brashear/Smith RB
Finesse 16U - Henegar
Finesse 16u Dreher/Lesko
Finesse Batbusters 16u
Finesse Kish
Finesse Kramer
Finesse Neal
Firecrackers - Gale/Vollmar
Firecrackers Brashear
Firecrackers Brashear - Gollihar
Firecrackers Brashear/Duarte-Trudeau
Firecrackers Brashear/Hicks 16u
Firecrackers Brashear-Helms
Firecrackers DFW Sykes
FIRECRACKERS GA MAYFIELD
Firecrackers Hawaii Hanawahine
Firecrackers Holcomb/Robinson 16U
Firecrackers Hollywood Travieso
Firecrackers Leles - GOLD
Firecrackers Medina
Firecrackers Medina Martinez
Firecrackers Medina/Olguin
Firecrackers MGV Mata-Garcia 16U
Firecrackers Schneider 2023
Firecrackers STX Rodriguez
Firecrackers WTX Van Horn
Firecrackers-AZ Marquez
Firecrackers-Nicholson
Firestorm
Flame Black 04
Foothill Gold - 2023
Fury Platinum 16U Polk
Fury Platinum Brown
GA Impact 2022 Schroyer
GA Power Tunon 2022/2023
Georgia Impact Gold Caymol
Georgia Impact Premier Caymol
Georgia Impact Premier-C Lewis
Georgia Impact Rush
Glory Adkins 16U National
glory Adkins Bejar 16U
Glory Adkins Gold 16U
Gold Coast Hurricanes-16A-Maryland
Grand Junction Drillers
HD Elite Swenson
HEARTLAND HAVOC '05
Hotshots Platinum 05
I-5 Softball 16u
Illinois Force 16U Moll
Illinois Thunderbolts LS
Illusions Gold CTX Premier - Aleman
Illusions Gold National - Reyes
Illusions Gold National Lampl/Bowen
Illusions Premier 16U
Illusions-Sessum
Impact Gold 2023 Wright
Impact Gold Borgeson
Impact Gold Jazz 16U
Impact Gold National Rodriguez
Impact Gold National-Watson
Indiana Bombers Gold - Poeck
Indiana Gators 04-Lloyd
Indiana gators 06 Lloyd premier
Indiana Magic Gold 04 - Boteler
Iowa Premier 16U National
IPF 16U Gold - Sanders
Jersey Intensity KOD/Catalano
Kansas City Stingrays
KC Peppers 16u -Wallace
Kewanee Ballhawks '04
Krunch Gold
Lady Dukes Lamar/Lynch
Lady Dukes National 2022/2023 - Rabitsch
Lady Hustle 16U Gumataotao
Lady Lightning Gold Elite Wools
Lil Rebels RC/Marshall
LK Black Hawaii
LLG Maguire/Corn 16U
LLG NOVA 16's
Lockport Pride - Shahan
Louisville Lady Sluggers 05
Louisville Sluggers 16u Murphy
LTG - Henderson/Lively
LTG 2022 Carda/Seva
Mac N Seitz- Storm
Maniacs 16U
Miami Stingrays Gold
Midwest Speed 15U National Holt
Minnesota A's
Minnesota Elite 16U Maroon
Minnesota Renegades
Mission
Mississippi Bombers 16 Gold/Knight
Mississippi Thunderbolts-Holeman 16U
Missouri Bombers 16u Gold / Huelsing
Missouri So Cal Athletics - Heinlein
Missouri Stealth KC 05 Gold
MN Starters - O'Connor
MN Starters Schmotter
Mojo-Vickery
Naperville Diamonds - Schmidt
Nation Softball 16U
Nationals
Nationals 16 U RED
NC Sting - DeLeon
Nebraska Echoes Gold- Burton
Nebraska Gold - Neumayer
Nebraska Gold 515 15U - Cunningham
Nebraska Gold National Groff
Nebraska Nemesis Gold 16s
Nebraska Quakes Prime 16u
Nemesis Elite 16u Garcia/Apacible
Nevada Stealth 05
New Lenox Lightning 16u PT
New Lenox Lightning EK
New Mexico Regulators
Next Generation Gold 16u-Figueroa
Next Level Texas
Nightmares Fastpitch 16U
NJ HEIST FUTURES
NJ PRIDE 16 NATIONAL - STERN
NM Assault Navy
NM NEXT LEVEL 16u -Valdez
NM RHINOS
No Fear 05 Black
Nor Cal Blast Rianda
Norcal Firecrackers EP
NTX Ruthless 16U Malazzo
NW Bullets - Duman
NW ELITE MORA-GARZA
NW Sidewinders Bishop 16G
O.C. Batbusters - Salmeron
OC Batbusters
OC Batbusters - Alvarez J
OH Outlaws 16U Premier - Young
Ohana Tigers Atkinson/Tobola
Ohana Tigers Gold Holloway/Contreras
Ohana Tigers Gold Limardo 16U
Ohana Tigers Peralta/Garcia
Ohio Bombers Gold- Johnson
Ohio Outlaws Premier Harbold 16u
OK A's 16u Platinum - Linsenmeyer
OK Exclusive 16U National-Hughes
Oklahoma Bomber 16U-Aud
Oklahoma Epic 16U Premier Smith/Cronic
Oklahoma Pure Fastpitch MELSON 16U
Orland Park A's Premier 16U
Oro Valley Suncats-Judge
Pa Choas 16u national team
Pa Strikers 16u National
PA Strikers Premier-King
PNW Force 16A - House
Power Fastpitch 16U
Power Surge Walling-Perez 16U
PowerSurge Walling/Perez-Ridenour 16u
Premier Fastpitch 16u Paulson
Primetime 05
Pro Swing - Cronkite
Prodigy Easton Carpenter
Prodigy Easton Gold - Baeza
Prodigy Easton-Cortina
Prolific Fastpitch - Vaughn
River City Wolfpack
Rivercity Hornets
Rocky Mountain Rush (McNeil)
Rocky Mountain Rush 05
Rocky MTN Thunder_Cameron 05
Rogue FC Kaye/Walding 2023
Ruthless Futures 05
RUTHLESS GOLD 16U MARTINEZ
Ruthless Hawaii 05
San Jose Lady Sharks 16U-Ferraro
San Jose Lady Sharks Burley
Santa Ana Xtreme - Maquivi
Select Fastpitch 15U
Select Fastpitch 16U
Slammers Untouchables
So Cal Athletics Eastburn/Higareda
So Cal Athletics Friedrich / Briggs
SO CAL Athletics Marinakis/Jaquish 16u NTT
So Cal Athletics Wellbaum/Briggs 16U
So Cal Choppers Ashley 16U
So Cal Choppers Rohr 05
So Cal Choppers VC 16U
So Cal Storm
So.Cal.Ruthless Garcia/Martinez
SOC STORM Perez/Ward
SoCal Athletics Briggs/Todoroki
SoCal Athletics Mauga
Sorcerer Gonzales
South Dakota Renegades 16U National
Southern Force 16U Premier
SOZO- Verdugo
Sparks Red 16u Premier
Suncats Jimenez/Noriega
TAMPA MUSTANGS RENE
TC Colorado 16U
Team Freeman 16u - Freeman
Team Georgia 04 Payne
Team Long Island 16u Premier
Team Ohio Red
tEAMSMiTH Texas
Teamsmith16u-Ken
Tennessee Mojo 2022
Tennessee Mojo Blue 2022
Texas Blaze 16 Gold Robertson
Texas Blaze KTX
Texas Blaze NTX Elite
Texas Bombers 16u Gold
Texas Bombers 16u Gold National Peters
Texas Bombers 16u HTX Sugar Land
Texas Bombers CTX 16U Gold Hybrid
Texas Bombers Gold Hybrid STX - ARod
Texas Bombers STX Saenz
Texas Diamond Elite - Bentley
Texas Dirt Divas 05 Futures
TEXAS DIRT DIVAS 05- NATIONALS
Texas Fusion Gold
Texas Glory IL-04
Texas Glory Naudin - South
Texas Premier 16U
Texas Sudden Impact
The Factory 16U Gold - Cole/Smith
TN Mojo 04 - Carter
Top Gun 16 National
Top Gun Academy Berryman
Tribe Gentile
TSF Elite - Florence
Tulsa Elite 22/23
Tulsa Elite 23/24 Bogle
Turnin 2 Marra
Turnin2 - Badillo
Turnin2 15u National Maloney
Turnin2 Pezz
TX Glory 16u (Torres)
TX Glory 16U Naudin
Universal Fastpitch 2023 Faulstich
USA Athletics 16u Gold RMG
USA Athletics AZ Fockler16U
USA Athletics Gonzales
USA Athletics Karrer 2023
USA Phenom Tamai/Valentino
USA Premier Zepeda 16U
Utah Fastpitch Club 16U
VA Glory Willemssen
Valley Rage
Virginia Glory Mertz-Bronowicz
WA Angels-Jager 16U
WA Ladyhawks 16A -Abraham
WA Ladyhawks- Miller 16U
Wasco Diamonds 16USG
Washington Shock
West Bay Warriors
Yard Sharks 2022-Lopez
Penciled Teams:
Alabama Elite
American Thunder ATX
AP Gold 2023 - Bagarose
Batbusters Cougoule
Bombers HTX Gonzalez
Columbia River Heat
E1 Prospects - Nunez
Finesse 15U Kramer
IEPC Mayhem 16U
Impact - Byrd
Indiana Magicc Gold 16U - Green
Iowa Premier GOLD 16U
Lady Knights
LLG Maguire/Corn 16U
Louisiana Hotshots Premier
Mafia Athletics- Conde
Mizuno Firebirds
Ohana Tigers Babas 05
Primetime 16u - York
Royals 16U
RuthlessBCS
Sabotage NW
South Florida Thunder
Strike Force Jensen/Gonzalez
Team Fury
Texas Blaze STX - Silvas
Texas Boom Elite-Loveless
Texas Glory DFW 16u
TX Threat
Utah Avalanche '05