Laura Kay Berg (born January 6, 1975) is the head softball coach of the Oregon State Beavers and former collegiate four-time All-American outfielder at Fresno State. She played for the Fresno State Bulldogs from 1994–1998 where she was a Women's College World Series National Champion in 1998. She is one of only four women to have won four Olympic medals in softball, having won a medal at every Olympics the sport was contested. She owns batting records at Fresno State and is second all-time in NCAA Division I career hits and at-bats. She is also a USA Softball Hall of Fame honoree.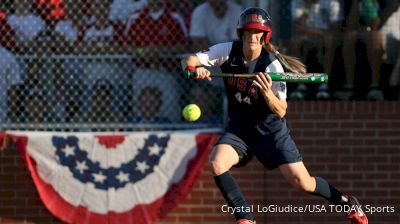 Laura Berg | Legends Of The Game (Ep. 6)
Oct 21, 2020
Kris Caldwell interviews softball legend Laura Berg. Berg was a four-time All-American at Fresno State and a four-time Olympic medalist and is currently the head softball coach at Oregon State.