Pictured: the Tampa Mustangs-TJ wins the PGF 16U National Championship.

It was a wild ride in 2015 at the club and high school levels and of the 1,000-plus stories we published, we've picked 15 that stand out for various reasons—some are inspiring, some heart-wrenching while others simply demonstrate the spirit that makes fastpitch softball at this level so compelling!
​Note: the original stories can be found by clicking on the hyperlinks below...

***
1. Mustangs Magical Run
It was the
most improbable run we've ever seen in Nationals softball
: The Tampa Mustangs 16U team coached by T.J. Goelz lost a play-in game at the 2015 PGF Nationals and then went on a winning streak that Hollywood would scoff at as being too unbelievable. The Mustangs regrouped behind standout pitcher Cassidy Davis (2016, Florida State) and Claire Feldman (2016, Utah) to record 12 straight wins in the loser's bracket including two one-run wins in ITB against the powerful Birmingham Thunderbolts to put the Floridians in the title game. Again, the pitching one-two punch of Davis and Feldman was stellar as Goelz's team shoutout the Beverly Bandits DeMarini team 1-0. And as thrilling as the championship was, Coach Goelz made a promise to the team that if it won a national title, he'd take the players on a cruise… which is happening next week!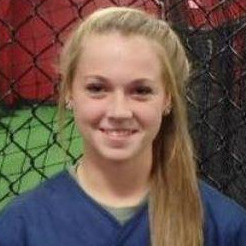 2. Tragedies Rock Softball Community

When you have such a large community of players, numbering in the hundreds of thousands if not millions, then you'll have heart-breaking life situations occur and 2015 was no exception. Four standout players along with their families, teams and friends were devastated as death showed it's no respecter of otherwise happy and healthy teen athletes. In September,
Amanda Stockman
, a young infielder for the Jersey Intensity stunned everyone when she took her life. Her family bravely addressed the situation to warn others about watching closely for signs of depression or pressure that can weigh heavily on super-achieving athletes. Just a month ago, a beloved softball family was forever impacted by a car accident that took the life of 11-year-old
Andrew Caymol
, the brother of Tennessee-bound pitcher Logan Caymol. Their father, Teo, was also severly injured but is expected to return to full health. In May,
Dana Housley
, a 15-year-old player for the Cal Thunder in Southern California, collapsed and died while at-bat in a tournament game and just a month earlier senior
Madison Small
from Ashburn, Virginia succumbed to meningitis which took her life within a 24 hour period. All tragic losses and young lives taken too soon.
3. USA Softball JO Cup Launched
No one has disputed over the last few years that the PGF Nationals are the standard event where the top teams at all age division go to win a National Championships, so when USA Softball, the governing body of the sport, announced that it would produce a National Championship of its own—
the Junior Olympic Cup
—overlapping the same week as the PGF Nationals and about an hour away from PGF venues, more than a few eyebrows were raised. Adding intrigue to the JO Cup was the controversial move to provide prize money to the top finishers which had its share of supporters and detractors. Also of interest was the fact that USA Softball said players from the event would be evaluated for consideration to make the USA Softball National Team tryouts—a reason why Tim Walton (Florida) and Ralph (Weekly), both of whom work with USA Softball, were at the games. The
Wichita Mustangs won the inaugural event
and this fall USA Softball announced that a 16U division would be added. In 2016, the JO Cup will be in Atlanta and it will be interesting to see where top teams across the nation end up playing.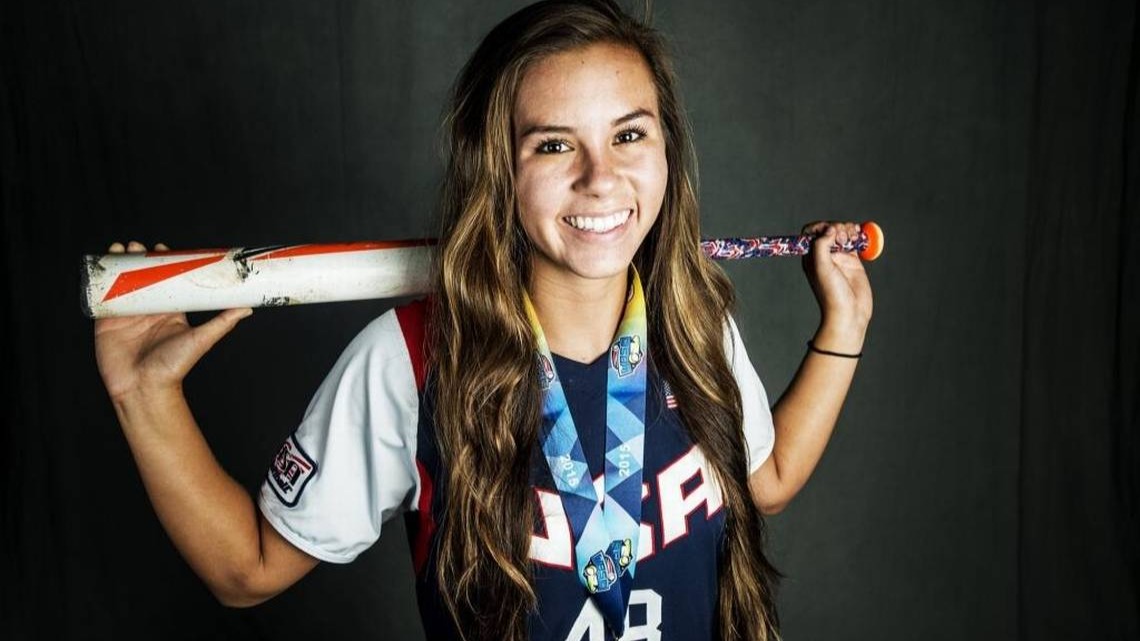 4. Madilyn "Bubba" Nickles Makes Jr. National Team
The Jr. National Team won the Gold Medal this summer and had a nice mixture of experienced young players as well as newbies to the USA Softball experience. None, however, were as young as
Madilyn "Madi" Nickles
from Merced, California who was the only high school underclassman on the US Jr. National Team. One reason the UCLA signee and standout for the All American Sports Academy club team was chosen was her versatility: she can pitch as well as play shortstop and even the outfield, but officially
she was selected as a middle infielder
. Madi, who also goes by "Bubba," must have impressed greatly: she's one of about 40 chosen to try-out this upcoming not for the Jr. National Team, but the USA Women's Team. Bubba will be the only high school out on the field along with college greats and even graduated or pro players.
5. Greatest Athlete in Softball... Ever?
Nicky Dawson is a high school standout from Louisiana who was a FloSports 2016 Hot 100 honoree who's destroyed records in the Bayou State including state career marks with 236 hits, 41 triples and 289 steals. But as good as she is on the field—and she's a four-time All-State selection who will play just miles from home at LSU—
Nicky is a once-in-a-generation athlete
who has dominated in basketball, track and weight-lifting and could set national records in those last two sports. The most ringing endorsement comes from her high school coach, two-time LSU All-American Ashlee Ducote-Weems who says boldly, "Nicky Dawson is quite simply the best athlete and player that I have ever seen. This includes anyone I played with or against on the college or pro level and any player that I recruited or watched as a coach at LSU." And more than one coach we talked to said she's the softball version of a Bo Jackson or Herschel Walker in football (for those old enough to remember those incredible athletes!). Her
training regime is hard-core
and has to be seen to be believed!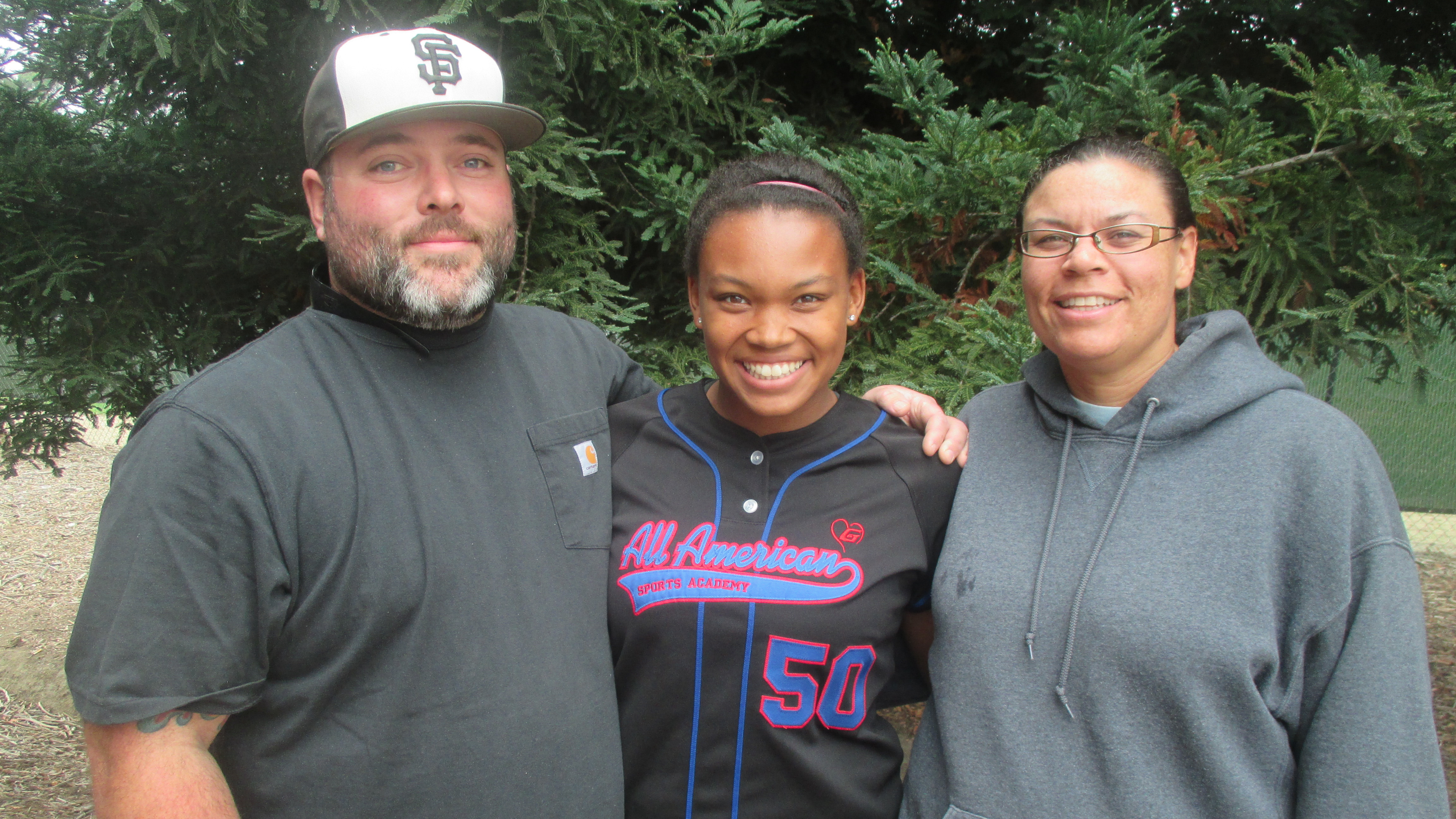 6. Nerissa Eason's Ultimate Honor to Her Stepfather

Nerrissa Eason is one of the top pitchers in the 2016 class
and helped her All American Sports Academy team—the same one Bubba Nickles plays on—finish in the Top 10 at PGF Nationals and Boulder IDT this past summer, but if you don't recognize the same there's a simple explanation why. Prior to this year, she went by Nerissa Long, but in August she turned 18 and decided to honor her step father, Spencer Eason, by taking his last name too. Why? "(He) as been around since I was two and… so I was able to do the name change and honor him since he's always been there for me and has been the go-to person whenever I need something. He's also been my pitching coach, teaching me for all these years and helping me become who I am right now." A great example of love and respect that runs both ways between step-father and daughter.
7. OC Batbusters Domination
It's hard to repeat as the champions and everyone targeted Mike Stith and Gary Haning's OC Batbusters 18U team as the one to beat at PGF Nationals this year. With Taylor McQuillin coming back as the ace and Jr. National Team players like Sydney Romero and Alyssa Palamino taking the field, not to mention Louisville Slugger Hit Club picks Tannon Snow, Morganne Flores and the No. 1 player in the FloSoftball 2015 Hot 100, Amanda Lorenz, it would've been foolish to pick against this talent-laden experienced team, but the Batbusters got it done taking everyone's best shot and
won a second National Championship at the highest level
. Not only that, the Batbusters fielded teams that won the 14U and 12U PGF Nationals as well which puts that organization over 30 total National Championships… a staggering number. The 18U team lost a dozen star players so it will be tough to repeat with that talent loss, but there's little argument that the Orange County, California-based organization is the premier program in club softball right now… at least until someone like the So Cal A's, So Cal Choppers, Birmingham Bolts or Beverly Bandits knows them off the winner's podium!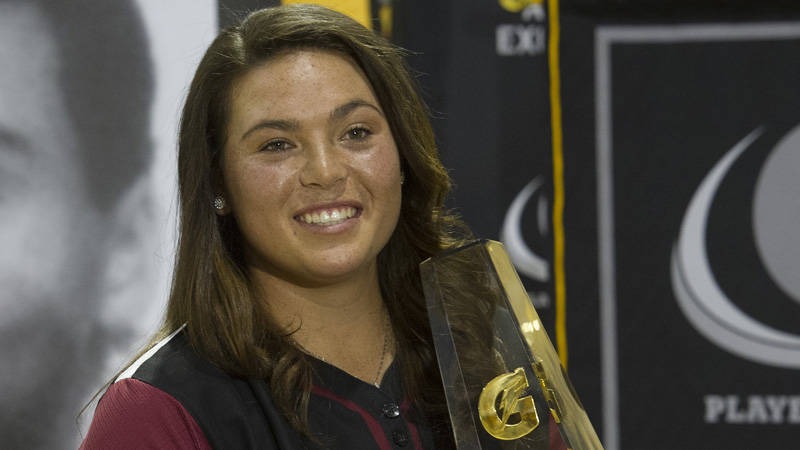 8. High School Championship Weekend Brutal on Pitchers
The high school championships across the country were exciting but for several front-line senior pitchers it was a
bittersweet way to end their prep careers
. The June title games saw several FAB 50 top-rated teams go down, but the most brutal had to be Palmdale (California) High which had All-American Rachel Garcia in the circle. For 12 innings against Torrance High she was all but untouchable, racking up 24 K's, but in the warm-ups prior to the bottom of the 13th, she collapsed with a knee injury that was reportedly an ACL tear. Shocked at seeing their star hitter as well as hurler go down, Palmdale lost. One bright spot for Garcia: two weeks later she was honored as the
Gatorade National Player of the Year
. The June 7th weekend was also tough on 2014 Gatorade National POY Taylor McQuillin as her Mission Viejo (Calif.) team fell 1-0 to Yucaipa and saw its No. 1 ranking and undefeated season evaporate. In Ohio, the Div. I championship game saw Tara Trainer, the All-American and Ohio Gatorade State POY pitch a no-hitter until the 8th inning when she gave gave up her only hit, a walk-off home run as her Lebann team lost to Ashville Teays Valley 1-0.

9. Maggie Gallagher's Amazing Journey from China

Our pick for the top human interest story we covered in 2015 takes us to the Northwest where Maggie Gallagher is a 2016 infielder for the NW Bullets but had a heck of a long journey to get there.
Born in China, she was abandoned as a newborn baby
on a sidewalk in Shantou and was discovered by a police officer who placed her in an orphanage. In Seattle, Ed and Mary Gallagher had raised four children between them and decided they wanted to adopt a child together. They worked through a non-profile adoption agency and adopted Maggie when she was just 18 months old. Growing up in a tight-knit, loving family, Maggie played seven sports until settling on softball and became so proficient in the sport, she hit .719 as a junior and in November of 2014 was offered—and accepted—a scholarship to the Univ. of Washington completing a softball path that few can match.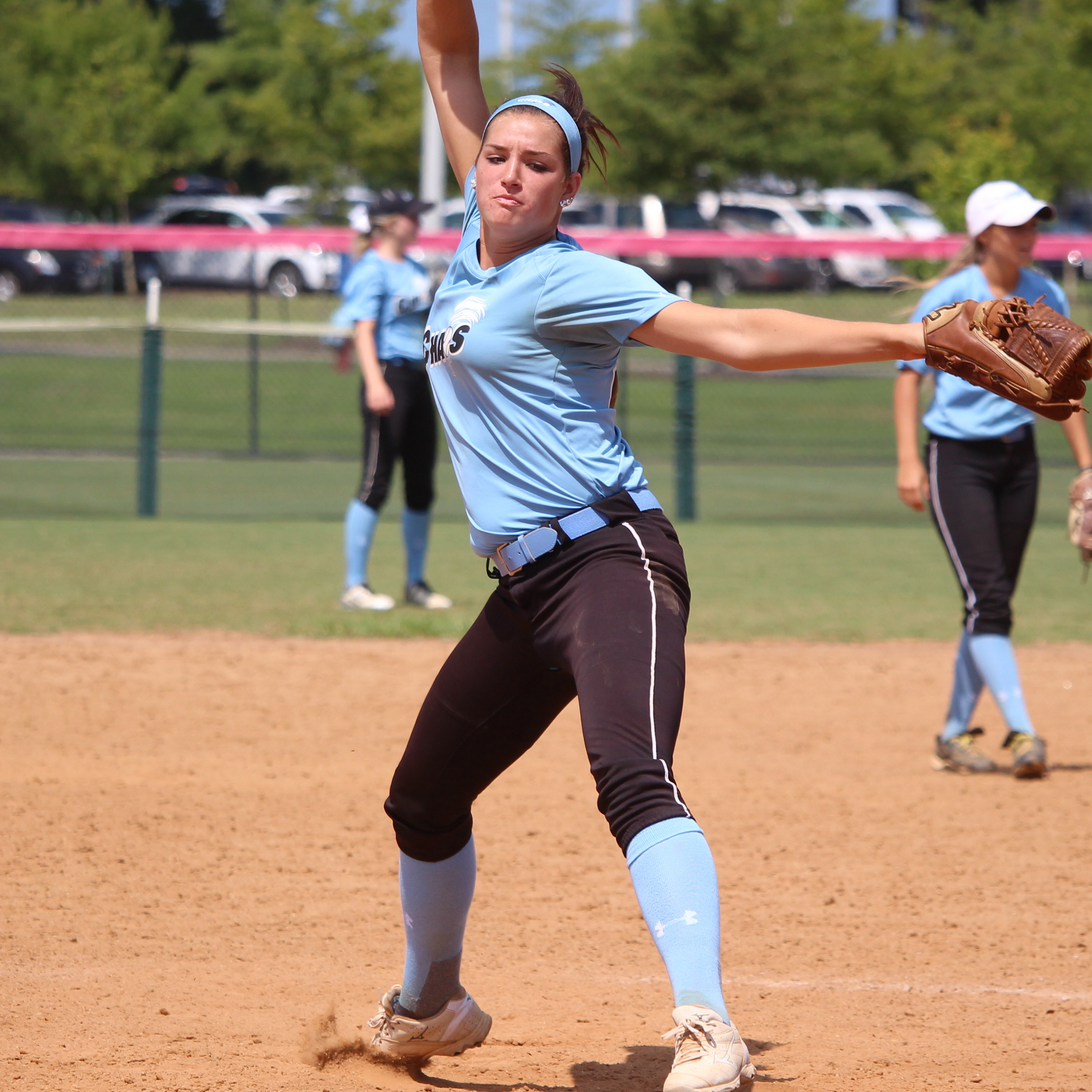 10. Emergence of Maggie Balint

In 2014, the top pitcher left on the market was Brittany Barnhill, the flame-thrower who waited til the fall before signing with Florida. This September,
the top uncommitted pitcher left on the senior board was Maggie Balint
from West Grove, Pennsylvania who ended up signing with Oregon to help give the Ducks the No. 1 class in the FloSoftball Recruiting Rankings. Maggie had an explosive year, coming from nowhere to finish in the Top 10 of the Flo 2016 Hot 100 and for good reason. She helped the PA Chaos Gold club team surprise at Boulder IDT and in the spring the 5-foot-10 pitcher won her second straight Pennsylvania Gatorade Player of the Year award. She was a relatively late bloomer by today's standards, emerging as a sophomore on recruiting lists because she is a bulldog on the mound and takes over games. One of the most fun things about covering softball is seeing superstars emerge and in 2015 the biggest one to explode into the stratosphere was Maggie Balint.


11. Athletes Raise Money for Good Causes

It's amazing that student-athletes have the great balance they do in academics, athletics, community involvement, perhaps church or social responsibilities, but one of the most uplifting aspects of the sport is seeing players raise money through their play on the field for good causes. T Statman, a 2015 grad now shining at the Univ. of Arizona, is one such example. She is a big proponent of skin cancer awareness and created a program called "
T's K's for Skin Cancer
" where she partnered with the Arizona Skin Cancer Foundation to raise money for every strikeout she recorded (and she averaged over 300 each of her prep years!). T brought in donations in the six figure range which was similar to what Brooke Vestal, also a star pitcher and the No. 1 ranked player in the FloSoftball Hot 100. Brook also gathered donations for each strikeout as part of her "
Spitzer Strikeouts
" program to raise money for veterans in honor of Sargeant Thomas Spitzer who was killed in action serving in the Marines. Kudos to these outstanding young ladies who thought about more than themselves and raised money for significant causes they believed in.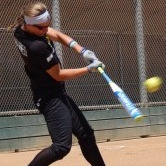 12. Louisville Slugger Hit Club
Mirroring the hugely successful Elite 11 Quarterback Camp series in football, Jennie Ritter of Louisville slugger approached FloSoftball and PGF about organizing a three-day event for 10 elite senior hitters and, sandwiched between the 18U, 12U and 12U Nationals and the 16U and 14U Nationals, the
Louisville Slugger Hit Club
was a
weekend of great training, education and fun
for 10 premier hitters now freshmen at major universities like Florida, Michigan, Oklahoma, Oregon, Washington and Tennessee. The players had fun going to Disneyland and an Angels/Dodgers game along with a trip to the So Cal beach, but everyone said listening to dynamic speakers like Sue Enquist, Jessica Mendoza, The Packaged Deal led by Jen Schroeder and Ken Ravizza made the weekend a great success.
13. Most Exciting Game of the Year: Bullets Walk-Off Grand Slam
It was a
Quarterfinal Game in the TCS/USA Nationals
so it meant something but it was the crazy flow of the game that made this one the most exhilarating games of the year. Two strong 18U club teams, the East Cobb Bullets coached by Greg Schnute and the Sorcerer gold led by Pete Garcia put on a slugfest that led to a coaching injury… more on that in a second. The game looked over almost before the fans took their seats—the Sorcerer team jumped out to a 7-0 lead and that looked good enough with the NorCal team's stand-out pitchers. However the Bullets powered back and took an 8-7 lead but couldn't hold it as Rachel Cid, a 2018 power-hitting infielder headed to Oregon, cracked a three-run home run. The Bullets chipped away for two to make it 13-10 heading into the final inning. With the bases loaded and after fowling off several pitches, Grace Sanderson (2015, James Madison) drew a full-count walk to make it 13-11 and rachet up the tension. Then, on the first pitch, Sydney Pennington, an Oklahoma State commit guesting from Tulsa Elite, hit a rainbow to left center that kept going and going and going until it plopped behind the fence giving the Bullets an improbable 15-13 win on a walk-off grand slam. Schnute, who was coaching first base, jumped so high he pulled a calf muscle but was happy to take one for the team saying, "It was one of the best games I've ever been part of."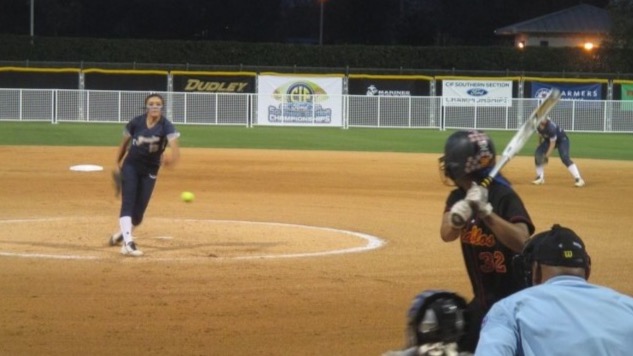 14. Yucaipa Wins National Title with Big Upset

It's not like Yucaipa was David going against Goliath—the So Cal team was ranked No. 4 in the country heading into the CIF Southern Section Div. II title game—but twice before the Thunderbirds had fallen by one run to top-ranked Mission Viejo, which was undefeated and led by two of the best players in the country, both Arizona signees, in pitcher Taylor McQuillin and outfielder Alyssa Palomino. McQuillin was stellar, striking out 15, but Brooke Bollinger (Nevada) matched her and kept the potent Diablo offense from scoring. She gave up a leadoff single in the bottom of the 4th and then retired 10 straight until a one-out walk in the last inning. In the fifth, McQuillin was cruising, but a double and single pushed home the game's only run and Yucaipa, led by head coach David Kivett, knocked off the nation's No. 1 team 1-0 to
take their spot atop of the National Championship FAB 50 hill
.


15. Record Setting High School Coach Takes College Job
Sometimes successful coaches look for opportunities to move up and that's what happened in June as
Monte Sherrill,
who was the 2014 NFCA National High School Coach of the Year, stepped down at Alexander Central High in Taylorsville, North Carolina to take the head coaching job at Pfeiffer University, about an hour and a half away. The head coach for 22 years at Alexander Central where he led the team to eight state 4A titles and a 2014 team that went 33-0 to be honored as National Champions, Sherill left the high school ranks with a 753-60 record, a .926 win percentage that was recognized as the highest active winning percentage in the nation.