PGF 2018 Nationals 14U Premier
Rising Star: 2023 Isa Torres Commits To Texas A&M
Rising Star: 2023 Isa Torres Commits To Texas A&M
Days before the NCAA DI Council vote, middle infielder 2023 Isa Torres verbals to Texas A&M.
Apr 20, 2018
by Chez Sievers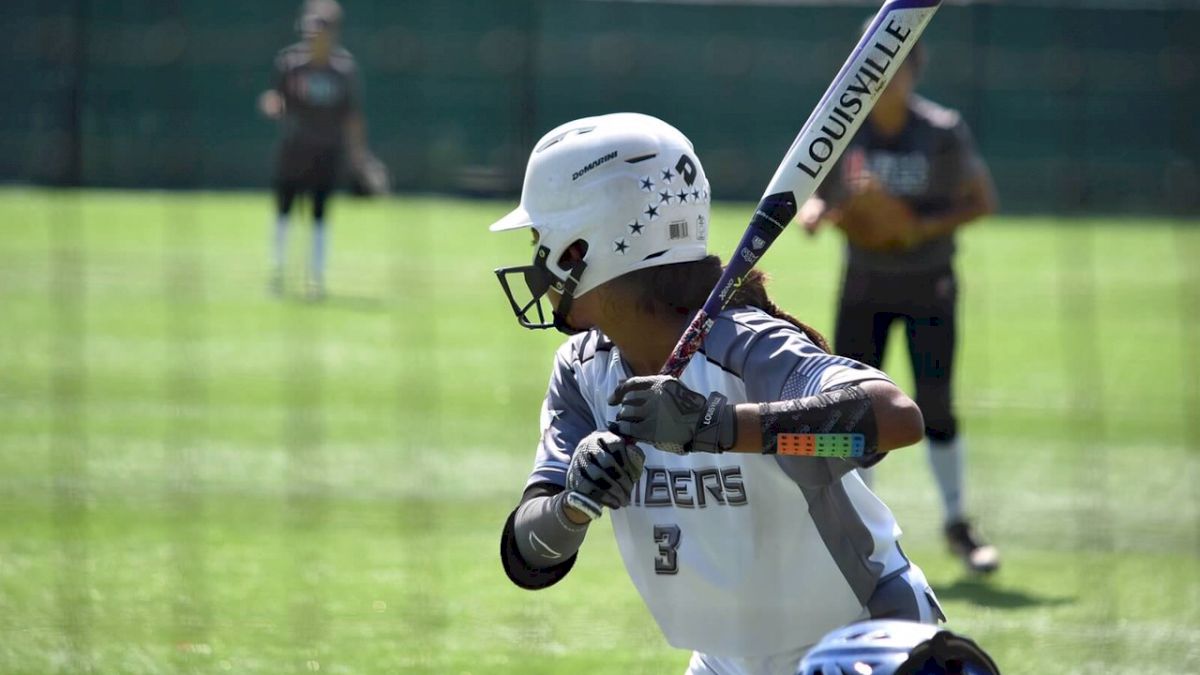 Unlock this article, live events, and more with a subscription!
Get Started
Already a subscriber? Log In
The first time I met Isa Torres, she showed up to a fielding lesson with her older sister, Mariana. Scrawny and petite, Isa's personality and confidence were evident.
"Push these girls. They need it," said Joe Torres, father of Isa and Mariana.
We drilled the fundamentals, executed new plays, and always ended with a competition. Each sister chased perfection and was thrilled to have the opportunity to beat the other.
A 2020 Hot 100 player the last two years, Mariana verbally committed to Texas A&M in 2016 and has proven to be the best training partner Isa could ever have as an emerging 2023 prospect.
This past weekend, Isa added to her family's future in the maroon and white by also committing to the Aggies.
"Me and my sister are best friends," Isa said. "She's there for me. She pushes me to my limits. She's the one who made me the player that I can be. She's my competition."
The time for Isa to be recruited and evaluated arrived on the cusp of seventh grade. Last July, coaches from LSU, Texas A&M, Oklahoma, and more hovered behind the backstop to watch the Texas Bombers compete at the PGF 12U Premier Nationals in Irvine, CA.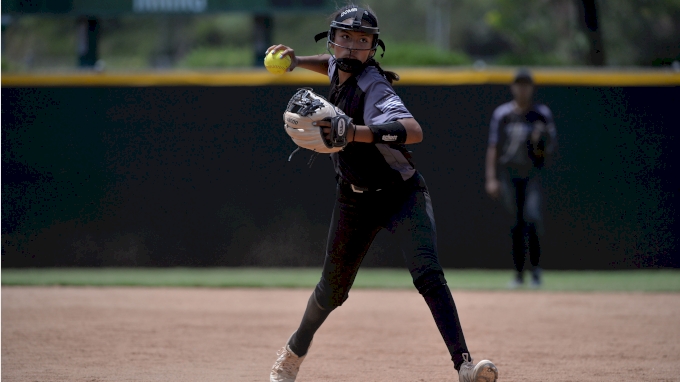 Nerves nearly got the best of her as she fought to keep the butterflies in her stomach at bay.
"It didn't really stop me from playing. I played to my level and not anyone else's," Isa explained.
After a seventh-place finish at PGF, the Torres family lined up unofficial visits to tour the campuses of LSU, Texas A&M, and Oklahoma.
Making this decision wasn't easy and multiple factors were involved.
"It was hard because LSU showed a ton of interest in me as well and Oklahoma was my dream school at first but then A&M just stood out to me," Isa explained.
At one point, the Texas A&M's mascot—a rough collie named Reveille—made an appearance at the softball field on Isa's final visit.
This past weekend, the Torres family traveled east once again to College State, Texas, to watch the Aggies face the Kentucky Wildcats in an SEC series. Isa waited patiently outside the office of head coach Jo Evans.
Torres' mom initiated the conversation with Evans, "Isa has some news."
Isa stated, "I want to be an Aggie."
Coach Evans, excited to receive Isa's news, lifted her off the ground.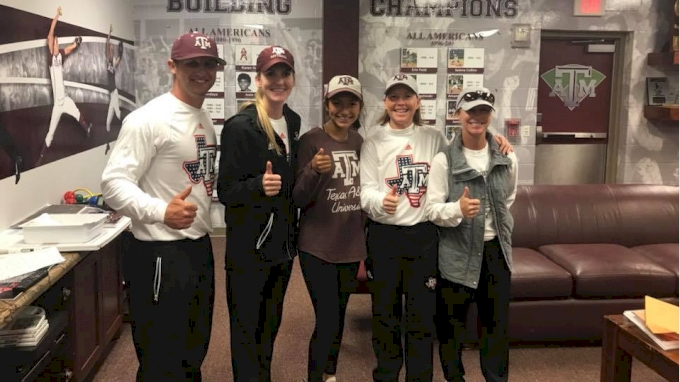 When describing her future coach, Isa said, "She's so sweet but she's also tough. She pushes her girls and doesn't let them go down to anyone's level. She lets them play at their best. I like her as a coach a lot because I know that she will push me to my limits."
Adding to her adoration for the coaching staff, Isa also felt a connection to the university as a whole.
"I love the campus. I feel very safe and at home," Isa said. "I really felt like they wanted me. The coaches showed a lot of interest."
Was playing with Mariana part of Isa's Aggie dream?
"I really wanted to play with my sister," Isa said. "It's something that I've never been able to do. And I'll only have a year with her and I know that I will cherish that one year."
The timing of Isa's verbal was influenced by the NCAA DI Council's vote this week to establish Sept. 1 of a high school player's junior year as the start date for all softball recruiting contact. Having visited three of her top schools, the thought of stressing about a verbal commitment during her junior helped justify her early decision.
"It's such a relief," Isa explained.
Her parents were also relieved to know that their daughter would be a future Aggie.
"You can't stop working. You've got to grind more," Joe reminded Isa. "There are going to be upperclassmen that will show you up. This is the time to put in the extra work and be the best that you can be."
Quickfire:
When did you start playing softball? 4 years old.
Who's better? You or your sister? It's me, duh. You know this. She agrees with me.
How did you celebrate your verbal? We went to Olive Garden.
Favorite dipping sauce for breadsticks: Alfredo
Favorite softball player: Shay Knighten
Favorite pump-up jam: "Desperado" by Rihanna
Favorite food: Fettuccine Alfredo
Favorite softball moment: Playing the USA All-American Games and we won it.
Favorite thing to do off the field: Hang out with my family.
If you could fly anywhere in the world tomorrow, where would you go? Dominican Republic
If you hosted your own concert, what three artists would you have perform? Beyonce, Drake, and if she were still alive, Selena.
Dream job: Pediatrician