Black History Month Celebration
Rising Star: 2022 Ace Kylee Magee Keeps It All In The Sun Devil Family
Rising Star: 2022 Ace Kylee Magee Keeps It All In The Sun Devil Family
As the youngest of seven children and the only girl in a very athletic family, Kylee Magee had no problem harnessing her competitive spirit in softball.
Sep 12, 2019
by Stephen Kerr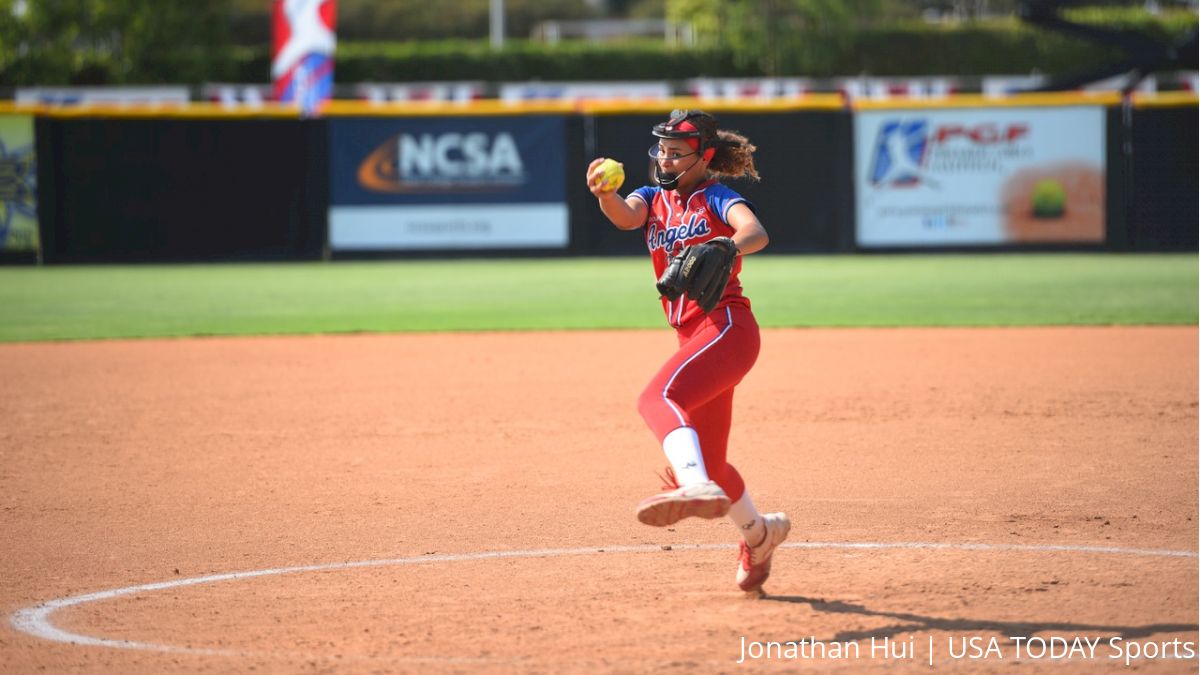 As the youngest of seven children and the only girl in a very athletic family, it was inevitable that Kylee Magee would participate in sports. The only question was: which one would she be the most passionate about?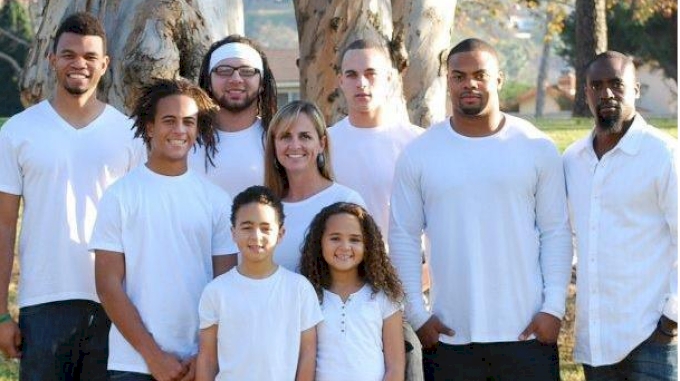 It didn't take long for her true talent and passion to be revealed. Magee, a right-handed pitcher for Canyon (California) High and Corona Angels-Slye's 16U team this past season, decided at age six that softball would be her sport of choice.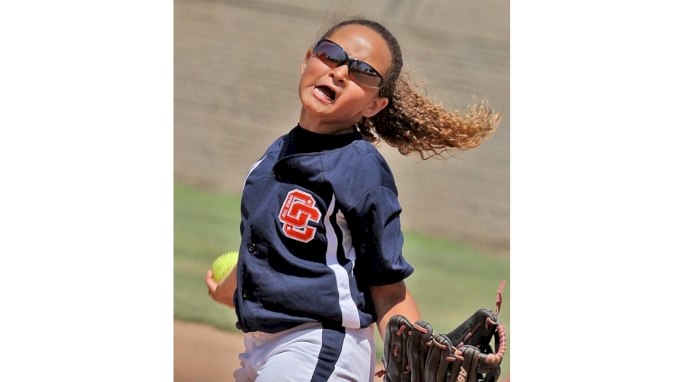 "I remember that was the only one I actually liked," the 5-foot-9 Arizona State commit recalled. "The rest of the sports, I hated."
With six older brothers, it doesn't take much to fuel Kylee's competitiveness, which has ultimately helped her excel in the circle.
"My closest brother (Cameron) always thinks he can hit a home run off me, but I don't think that's going to happen," Kylee said with a chuckle.
When asked if she's ever pitched to him, she replied, "Oh no. He's too scared."
This brings the predictable denial from Cameron. Sibling rivalries aside, the family supports Kylee's softball endeavors. Going to each other's games is a challenge, but everyone works out together in the gym as often as possible. Kylee's father, Terry, coached all seven children as they grew up. He's also Kylee's weight trainer, so he oversees his daughter's workout routine.
"I make sure she doesn't go overboard," Terry explained. "We limit her amount of sets. There are exercises we don't do, and I keep the reps low."
The Big Stage
In 2018, Kylee led the Corona Angels-Tyson 14U team to a PGF Premier Nationals championship. In the top of the first inning of the title game, the Angels jumped out to a 6-0 lead over Bill Schroll's Sorcerer squad, who then scored two runs in the bottom of the first. Kylee came in to get the final out of the inning, then pitched the rest of the way, striking out three and allowing just two hits and a walk. The Angels won 9-2, with the game being called after six innings via the mercy rule.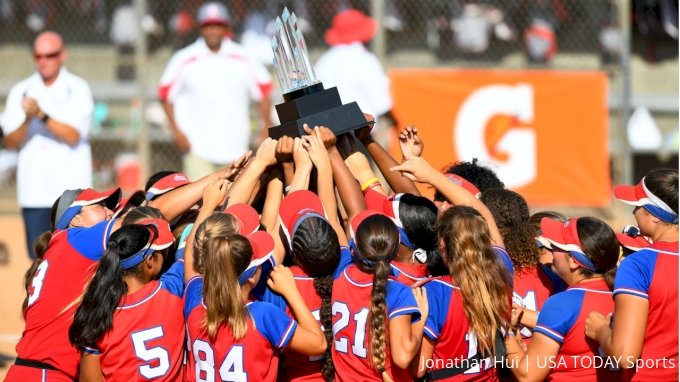 Kylee pitched mostly in relief that season. Following the championship, she moved up to the Angels-Slye 16U squad for the 2019 season and became a starter.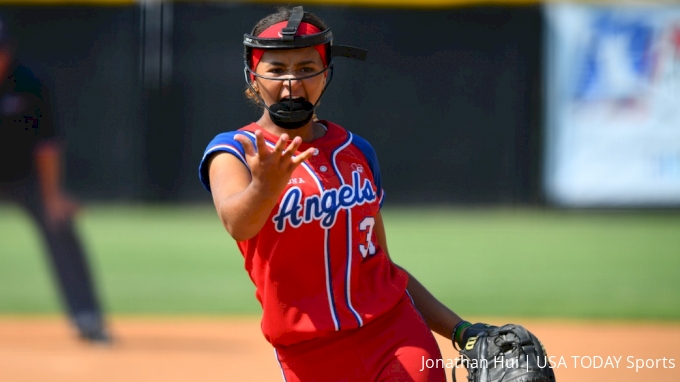 According to 16U coach Dena Slye, the adjustment from reliever to starter was mostly a state of mind.
"Mentally, she was like, "I'm relieving"," Slye said. "I told her, 'You are a starter. I need you to go from the first inning on.' It was good to see her mentally transition."
The team finished third in the 2019 PGF Premier Nationals, falling 4-1 in the semifinals against Texas Bombers-Jones, who eventually lost to the Beverly Bandits in the championship. Kylee didn't pitch in the semifinal game, but earned a spot on FloSoftball's All-Tournament Team, going 5-0 with a 0.19 ERA and 21 strikeouts in 32.1 innings.
Falling just short of winning another PGF championship was disappointing, but it also made the 14U title that much sweeter for Kylee.
"The girls are going to be bigger and stronger (each year)," Kylee said. "I think I appreciated it more this year, just because I knew it's hard to be the best team in the country."
Kylee first tried out for the Angels at 10U but wasn't selected. Undaunted, she tried out again at 12U and made the team. Angels 14U coach Marty Tyson recalls it took Kylee some time to get used to the intensity of travel ball, a fact both she and her father acknowledge.
"You really have to start with Marty when you're about seven," Terry explained. "We weren't expecting all that. You see how active the girls are when playing against the Angels. They're tough, they're disciplined, and I love that. That was our goal from day one: to get on the Angels."
Kylee has worked with Tyson and private pitching instructor Amy Quinn to develop her arsenal of the pitches, that includes a rise ball, screwball, and changeup. She's currently working on a curve and drop ball.
"Her spin rate is unbelievable," Tyson said. "She's got a lot of fire in her. She's developed into quite a ballplayer."
This past season, Kylee led Canyon High to a league title. An Orange County Register All-Area honoree and the Comanches' Most Valuable Player, she went 17-8 with a 1.50 ERA and set a county record with 265 strikeouts in 183 innings.
Born To Be A Sun Devil
On the days she's pitching, Kylee uses rap music and lots of movement during warmups to get energized before games.
"A lot of times, our team is out there dancing when we're warming up," she explained. "I think it's what you do to get hyped up and feeling like you're going into a big game."
Growing up in an athletic family and taking part in showcases in seventh and eighth grade prepared Kylee to handle the rigors of recruiting. Her decision to commit to Arizona State was a relatively easy one since her two oldest brothers played baseball and football there.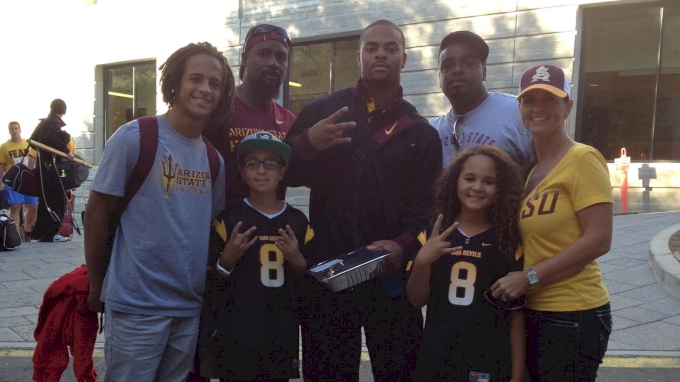 "I remember watching them, I loved the football games, everything about the school," she said. "I watched their softball when they won the national championship and fell in love with it from there."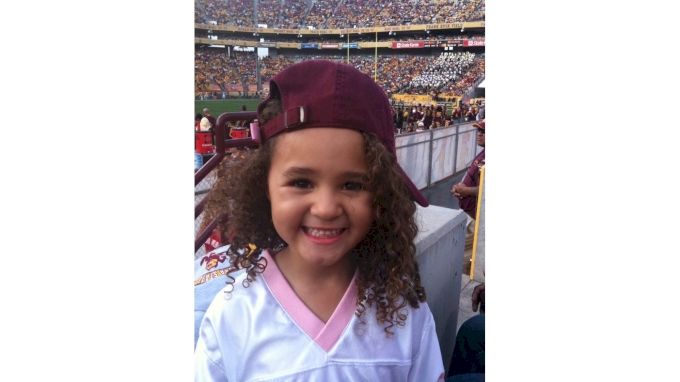 Travel ball is a major investment, especially from a financial and time commitment standpoint. But it's all worth it, Terry says, especially when that investment pays off.
"Seeing her dominate, win games, seeing colleges are after her… that's telling you she's doing well," Terry said. "(The Angels) have a great farm system, it's a great program. I have no complaints."
Slye believes Kylee's experience pitching in big games at PGF Nationals will help her deal with the pressure of being on the big stage as she enters college.
"You can't teach that," Slye explained. "When you get to that College World Series, it won't be the first time (she's) played under the lights. In her eighth grade year, she was a champion in 14U. In 16U, she was third place. All she knows is big ball games."
Kylee is always looking for ways to get better. As she prepares to move up to Tyson's 18U team next season, she hopes to lower her pitch count and work on perfecting her drop ball. Since she's had a taste of championship glory, she isn't satisfied with just one title.
"I want to win another national championship," she said. "I want to win CIF and league (title). I just want to win it all."
She'll have plenty of support, including six older brothers who will make sure she stays motivated to reach those goals.