2019 The Gem of the Hills
Gem Softball October Data Report
Gem Softball October Data Report
Gem Softball October SoftballCloud data report displays pitching and hit tracking data.
Nov 4, 2019
by Chez Sievers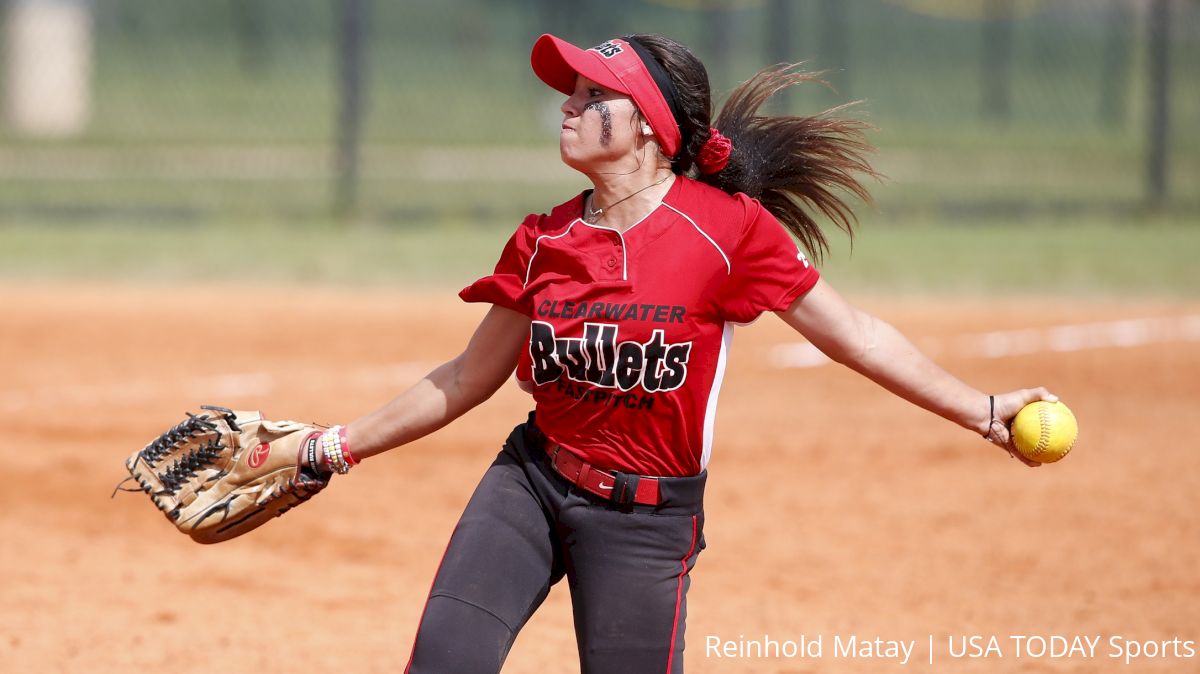 SoftballCloud, a data aggregate software platform with long ties to the baseball community and partnerships with some of the key players in the technology industry, is taking the softball world by storm. SoftballCloud offers its customers a single platform to analyze and view data collected from multiple hardware sources including: Diamond Kinetics, 4D Motion, FlightScope, Yakkertech, Trackman, Blast Motion, Hittrax, and GameSense Sports. New partners are added frequently as the SoftballCloud name and brand become more prevalent in the market.
SoftballCloud has positioned itself as the only software program on the market that can bring all of a player's data from various sources together on one platform. It's brother software, BaseballCloud, has been around for several years and has allowed CEO Kevin Davidson ("KD") and his team to quickly and seamlessly fine-tune the processes and capabilities of the software to match the needs of softball programs at all levels.
KD gives credit where credit is due when answering the question: what has lead to SoftballCloud's impressive growth? He says, without hesitation: "My team. My team is why we are here. They are rock stars. I am so thankful for the group of people I have with me every day. They are as passionate about our company as I am and that is a big deal in this industry."
SoftballCloud's team has grown quickly as has their reach in the softball world. Top programs like 2018 National Champion Florida State, 2015 National Champion Michigan, NC State, and other top programs are now using the data advantage that SoftballCloud offers to advance player development, analytics, and competition in practice.
NC State Head Softball Coach, Jennifer Patrick-Swift said, "This software along with our partnership with SoftballCloud, has given us a way to provide valuable information to our players/coaches in a simple format. We have many sources for data but before SoftballCloud there was no cohesiveness to it all. Now, we are able to condense all of our data into a single platform. This spring we will not only be able to evaluate our players at a whole new level but also better evaluate opposing teams and umpires. Anytime we can get a competitive advantage we want it and SoftballCloud helps to give us that advantage."
"SoftballCloud is allowing our program to grow in areas that we knew were measurable and now are motivational."
FSU Head Coach, Lonni Alameda
In addition to the top college programs using SoftballCloud, the youth softball community is also seeing the advantages and have quickly embraced this one of a kind platform. SoftballCloud was most recently at the Gem of the Hills Showcase in Central Florida where the SoftballCloud team created reports for college coaches recruiting at the event that included the fastest pitchers and those with the highest spin rate as well as the hardest and longest hit balls.
These reports provided to the coaches who attended the event as well as coaches from around the nation who heard about this report and asked the tournament organizer to send it to them. "We've had coaches ask for individual and team reports as well," said a representative from SoftballCloud. "The response has been incredible. Requests are coming from coaches at top DI programs as well as junior colleges and DIII coaches who could not make the trip to Florida. They love it!"
Whether you are a player or coach at the amateur or college level, one thing has become very clear: SoftballCloud and its dedicated team of professionals are helping to advance the game and player development like we have never seen before.
To learn more about SoftballCloud visit www.softballcloud.com


Previous articles:
Softball Data Analysis Made Easy with SoftballCloud
How Gem Softball Invitational Aims To Upgrade Pitch Tracking Data
How Gem Softball Plans To Integrate Flightscope Data In Showcase & Combine