Create a free account to unlock this article!
Get Started
Already a subscriber? Log In
This weekend, Oklahoma will play host to the elite teams from the nation in the 2020 Top Club National Tournament. Games will start on Wednesday, June 24th, and run through Sunday, June 27th, with 14U, 16U, and 18U divisions taking to the field.
How to Watch
The 18U division is stacked with a slew of teams who could easily win Top Club National. Could we see a rematch from the 2019 PGF 18U Premier National Championship between Athletics Mercado/Smith and Georgia Impact Premier Lewis?
[polldaddy]=10571074
Expect to see monster matchups right out of the gate in pool play leading into bracket play.
18U Division
Athletics Mercado/Smith (2019 PGF 18U Premier Champions)
Athletics Mercado/Smith absolutely dominated last summer's club season. The 18U club out of California comes into the weekend as the top-ranked 18U team, with Coach Mark Smith offering us a snapshot of what to expect from the Championship squad.
Led by a stellar senior class, LSU-bound shortstop Presleigh Pilon locks down the middle on defense and supplies gap-to-gap power in the middle of the lineup.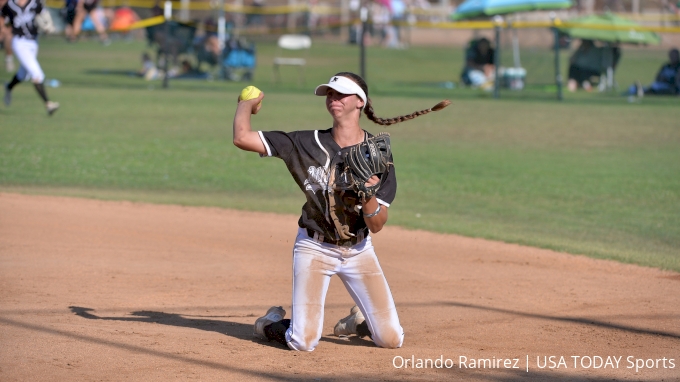 Arizona-bound Jasmine Perezchica and Arizona State-bound Emily Cazares make up one of the fastest outfields in the country. On offense, Perezchica is the prototypical lead off speedster who sets the table slapping, swinging or bunting. Expect Cazares to bring home run power to the plate combined with her speed.
In the circle, Ryleigh White (Texas) and Allison Royalty (Arizona State) are a dynamite 1-2 punch. White is a power pitcher that works all zones who throws mid 60's and up, while Royalty throws three speeds with great off-speed and rise. Look for the two senior pitchers to anchor the staff with Minnesota-bound Sara Kinch behind the dish with a big arm and a ton of offensive power.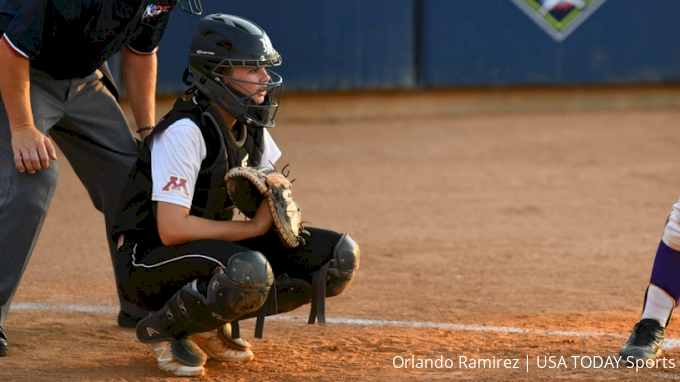 The team has been practicing and played one weekend before the COVID-19 lockdown. The pitching was dominant, and the defense was very good, according to Smith.
"Our team is all about winning," said Smith. "The players don't care who gets it done, as long as they get it done. Our seniors will lead a group of very talented younger players. No superstars, no egos, all about the team."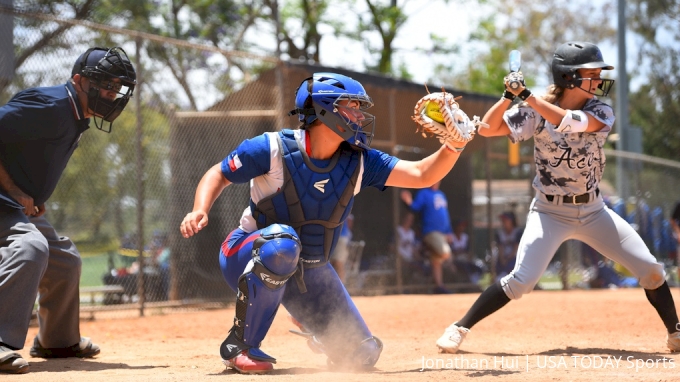 Texas Glory
Head coach Kevin Shelton brings his Texas Glory team to the weekend currently ranked 13th and stresses the balance of skill his team has this season.
"I have a tough time choosing from the 14 quality hitters we have," said Shelton. "Each of them [is] hungry and consistently produce."
Gatorade National Softball Player of the Year, Jayda Coleman is the sparkplug of the Glory. A 5-tool player with elite level instincts makes her the most dynamic player on the field. Her ability to toy with the defense in the box, or on the bases will make her one of the fan favorites when she makes her way to Oklahoma next season.
Texas A&M bound corner Trinity Cannon and LSU bound catcher Hayden Brown are proven RBI producers for the Texas squad who are deep with power and speed.
From the circle, Raelin Chaffin and Emmy Guthrie are pitching well, according to Shelton, with both being effective right-handers.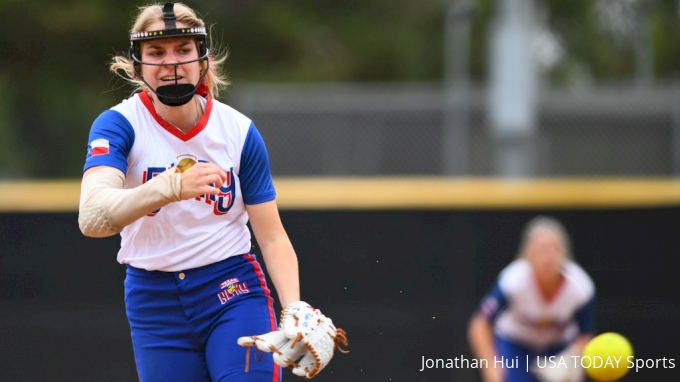 "We are playing our way back to form by trying to play top competition as often as possible," said Shelton. "This is one of the best 18U Texas Glory squads we have in our 20+ years."
Notable teams to watch Georgia Impact, Aces, Louisville Lady Sluggers, Texas Glory, New Jersey Intensity, Birmingham Thunderbolts, Firecrackers TJ, Oklahoma Athletics, and more.
16U Division
[polldaddy]=10571266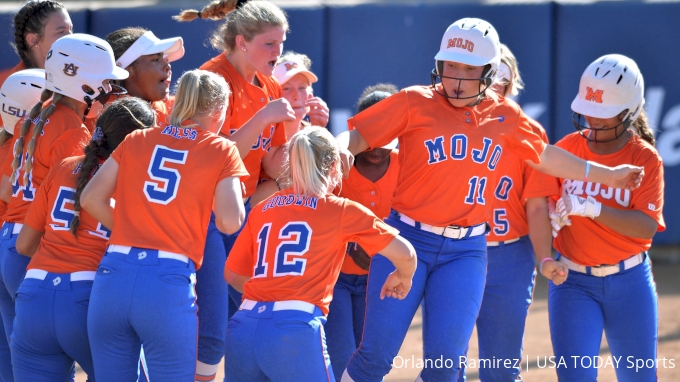 Tennessee Mojo Fisher (2019 PGF 14U Premier National Champions)
Josh Fisher's Tennessee Mojo - 04 was unstoppable last season in the 14U division and now they bring back a well-stacked lineup to the TCN Championship.
From the circle, Florida-commit right-handed ace Keagan Rothrock hits the 63-67 mph range with a full command of all pitches and is a big-time strikeout threat, tallying over 360 strikeouts in 2019 for the Mojo, and is off to the same type of start for this season.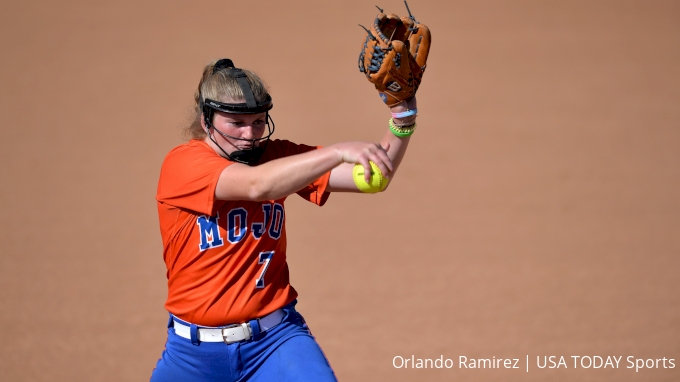 On offense, fellow Florida-commit shortstop Mia Williams is considered the best all-around player in the 2023 class with huge power to all fields and is a premier base stealer with an incredible arm.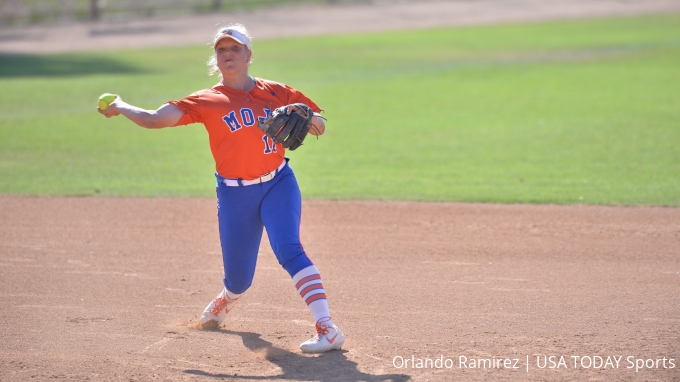 Joining Williams in the potent Mojo lineup is second baseman Jaydyn "Shorty" Goodwin. The '22 Georgia commit is "one of the best hitters in the country, at any age," according to Fisher. Goodwin is a premier base stealer and features tremendous range on the defensive side.
Behind the plate, LSU-commit Maci Bergeron is one of the top-ranked catchers in the country in the '22 class and features one of the best arms in the country behind the plate and is a big-time power hitter.
Northwestern commit and overall team leader, Lilian Valimont, is another top-rated player in the '22 class with the ability to hit the ball to all fields with authority, with elite-level power, Valimont is a "tremendous overall player, and a lot of fun to watch," according to Fisher.
Expect third baseman Taylor Pannell, a 5-tool player to be a threat on both sides of the field. Pannell possesses awesome hands and range, along with elite level hitting prowess with homerun, gap-to-gap power, big RBI production as well as being a fantastic base-stealing threat.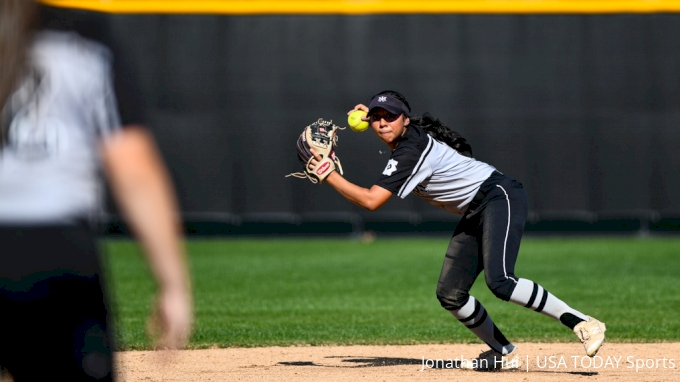 Athletics Mercado/Greg
Head coach Greg Bozilleri leads one of the premier 16U teams in the country, Athletic Mercado. This squad will look to the circle as the key to their success. One of the deepest staffs in the country with Emily Leavitt, Sarah Haendiges, and Lacie Ham are rated among the top in the country.
Leavitt, a Minnesota commit, throws in the mid 60's and is as dominant as any pitcher in the '21 class. An Oregon State commit, Haendiges also fires in the mid-60's with pin-point control, while Ham features pin-point control, spin and a shut-down change up in the low-60 range.
At the plate, third baseman/shortstop Kayla Chavez is a complete player on both sides of the ball, hitting .430 last fall with eight home runs.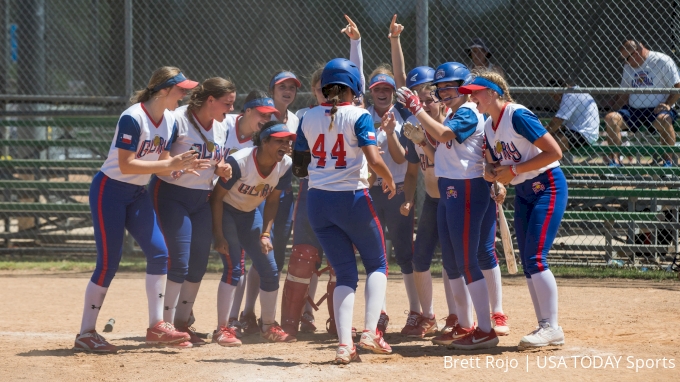 Texas Glory Naudin
The 16U Texas Glory has expanded their roster to nearly 30 players with the intent to provide significant opportunities to develop and grow their talent base. Head coach Ed Naudin praised the move, "I am really proud of the program's commitment to make this approach successful for all of our players."
Naudin featured two position groups as keys to the Glory's success.
Up the middle, infielder Madison Runyan can excel at multiple positions, with elite power and speed, while Avery Jefferson and Sami Hood both bring speed and ability to seal the gaps and provide pop in the lineup.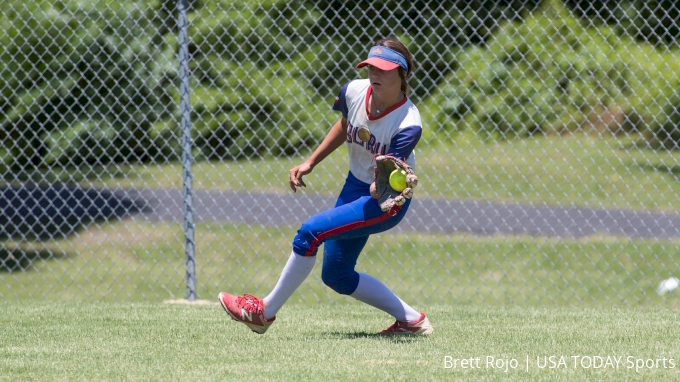 The Glory also features three dominant forces behind the plate, led by Oklahoma commit Leah McAnally, with gap-to-gap power, and exceptional defensive skills and throwing ability. Sharing backstop duties, lefty-hitting Cassie Passwaters brings elite throwing skills, while Karmyn Bass has the ability to win any game with one swing.
Notable teams to watch are Hotshots Premier HTX Nelson, Aces, Birmingham Thunderbolts, Oklahoma Athletics, Yeatts, Texas Bombers Torres, Tennessee Mojo 2021, and more.
14U Division
[polldaddy]=10571268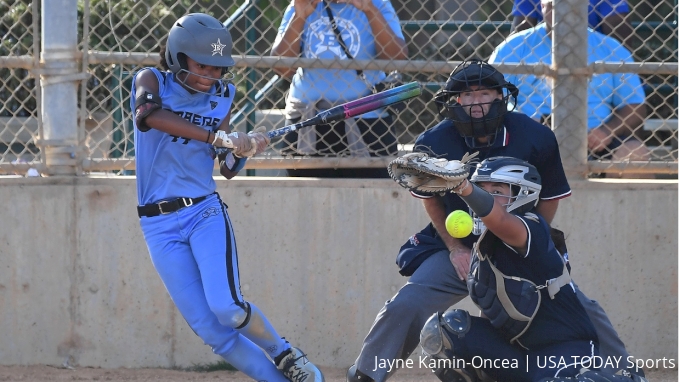 Texas Bombers Jones
The 14U Texas Bombers roster features several top-level Power-5 prospects who have competed and excelled against some of the best competition in their age group, and older. Due to the COVID-19 restrictions in the state of Texas, head coach Steve Jones' team just recently returned to play, participating in four scrimmage games - winning all four. Jones feels that considering the protracted time away from the field his team has looked surprisingly crisp.
Jones' pitching staff features four pitchers, with two being high-level standouts.
"Although I hesitate calling one the "ace" given we are equally comfortable with either in any situation, I would have to say the staff lead is Lexie [Warncke] because our defense is stronger with her in the circle," said Jones.
Warncke is one of the top pitchers in the '23 class, and typically leads the Bombers in the circle, consistently throwing between 60-62 mph, but can touch on 64 mph. But her movement pitches and ability to remain calm in pressure situations, along with her fielding of her position is what makes her such a threat.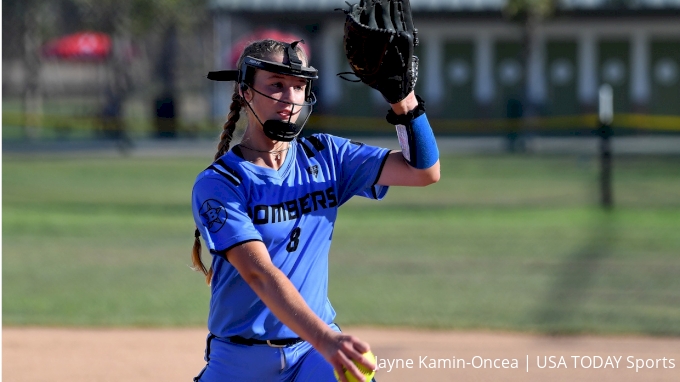 On defense, shortstop Sa'Mya Jones is one of the most dynamic and special players in the 14U division, with a great mix of power, speed, and athleticism. Couple all that with her intelligence as a player and competitiveness and Jones is a force. Typically at shortstop, Jones is capable of playing any position at a high level. On offense, she has led the team in almost every offensive category for several years, including home runs, batting average, extra-base hits, slugging percentage, and RBIs.
Leadoff hitter and center fielder Moriah Polar brings elite speed to the outfield and basepaths, shrinking the outfield gaps, while on offense leading the team in on-base percentage for the past several seasons.
At the plate, Chloe Larry has been one of the Bomber's top hitters for average, with what Jones considers some of the fastest hands in the country. Behind the plate, America Ramirez joined the squad last fall and is one of the top players in her class.
Notable teams to watch are Tennessee Mojo 2023, Aces, Athletics Mercado 2023, Hotshots Premier 06, Impact Gold National, Jersey Intensity, and more.