2020 Florida Softball
Rising Star: Life With Mia Williams & Family
Rising Star: Life With Mia Williams & Family
Florida-commit Mia Williams is undoubtedly one of the most feared hitters in the 2023 class and she aims to keep it that way.
Dec 11, 2018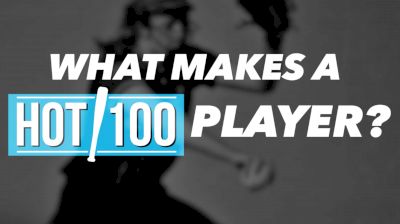 Unlock this article, live events, and more with a subscription!
Get Started
Already a subscriber? Log In
Mia Williams made history in the softball world last year when she became the youngest athlete to commit to a DI program.
As a 7th grader, she chose to join the Florida Gators, the 2014 and 2015 Women's College World Series national champion. The decision to join Tim Walton's program didn't come without criticism.
@FloSoftball @ImpactLangston @jkfish513 @Impact_TopDawg @55buckets @_TimWalton @coachjro @Coach_AT pic.twitter.com/7A1iAKF2nj

— Mia Williams (@Mommamia2023) October 8, 2017


"What people didn't understand was that I worked for it and I fought hard to make that decision," Williams explained. "This was a part of my plan and goals that I wanted for myself. My goals are different and I don't expect anyone who doesn't train like me or think like me to understand me."
The class of 2023 star considered several schools and built great relationships with coaches across the country. Despite her success, she never felt pressure in the recruiting process and admits she never trained or played to get noticed or even get a scholarship at that point in her career.
"I played because I love it and just happened to get recruited," she noted. "When I talked with Coach Walton he respects me so much as a player and I respect him so much as a coach. He loves to win as much as I do and when I watched him coach I can see that and I want to help his program continue to win!"
Welcome To The Williams Family
The young Williams comes from a family who knows a thing or two about winning. Mia is one of three children to mother Denika and father Jason. Denika Williams, was an All-American javelin thrower at the University of Florida while Jason played collegiate basketball at Marshall University and the University of Florida under Billy Donovan. Jason went onto star in the NBA for over a decade including an NBA Championship in 2006 for the Miami Heat.
"In our house, we all think we are the best," Denika said. "I remind Jason weekly I'm the only All-American and he reminds me he is the only World Champion and it goes on and on."
The NBA veteran though is quick to say that the success of Mia doesn't surprise him.

"The reason for that is I've seen all the work that she's put into the game," he added. "Now what did surprise me is how fast she got to where is. I never imagined that"
Being a star didn't always come easy. Williams first love wasn't on the diamond but on the tennis courts. Despite being really good at tennis, she wanted to join a team sport, where she could help her team win, and she didn't get that feeling.
When she went to try out for the Bolts, they said she wasn't ready yet as a player. In her first experiences with the Georgia Impact, one of the premier travel ball teams in the country, they started her in left field batting 9th or 10th. All of these experiences were tough for her to go through, but in the end, made her a better athlete and a better person.
Time To Hit
Mia is active on social media and isn't shy about sharing her stats which included a blistering .493 average, 59 RBIs, 64 runs, 32 stolen bases, 20 doubles, 5 triples, and 13 home runs. While she plays multiple positions on the infield, it's her hitting that she prides herself on.
Thank you Coach Cody and Coach Kristen @kristennbrown pic.twitter.com/DByCdKhSHv

— Mia Williams (@Mommamia2023) April 25, 2018
"The line up is my favorite position," she exclaimed. "The reality is if you hit, you play. So I have learned to play multiple positions for that reason. I love shortstop and third, but I train weekly in the outfield too."
Bringing the sauce to the sunshine state!!! Ready to work wherever whenever @martin_lincoln#BabyGators pic.twitter.com/PhmEERXtE0

— Mia Williams (@Mommamia2023) February 24, 2018
With her college decision out of the way, Williams made another tough decision, to leave the Georgia Impact program after two years. Travel ball and showcase softball were becoming less fun to the youngster at a time when she would rather spend her time training and honing her skillset.
The Grind
"With all of the showcasing softball is becoming less competitive and more about showcasing," she said. "The game is not as fun like that. That's the part I love the most about softball is the actual game. Fighting with your team for the win."
Williams went onto say that there are not enough practices on those types of teams and that practice is where you earn your spot on the roster.

 "It's bad for us to be given anything, earning it is what we will have to do in college so why not do that all the time," she added. "My generation is the first of early commitments and we don't know what will happen to us with constant showcasing by the time we get to college. The Impact was great and gave me a great platform to play with the best and I'm forever thankful for that!"
Her mom, Denika, went onto say that Mia will have a team when spring ball starts. However, it will be one that suits a committed player of her nature, that no longer needs to showcase constantly.
"The next move will be about practices, development, and learning the game," she added. "Those are the key factors for us."
After all, the more she improves, the better she has a chance at being the best in the family. 

"As far as being the best athlete in the family, she ain't first I can tell you that," dad Jason joked.