Club Softball Spotlights
Club Spotlight: Beverly Bandits Premier Conroy 2023/2024
Club Spotlight: Beverly Bandits Premier Conroy 2023/2024
Get to know Bill Conroy's up and coming Beverly Bandits Premier 2023/2024 squad.
Aug 19, 2020
by Chez Sievers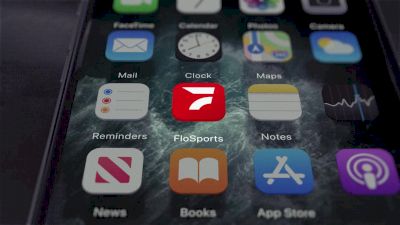 Unlock this article, live events, and more with a subscription!
Get Started
Already a subscriber? Log In
Beverly Bandits Coach Ramsey Harkness is very excited about this special team that was the first 10U group in organization history.
We chat with Coach Harkness about what to expect from this now 16U squad and he describes each of the players.
---
This group is made up of some of the first 10U Group that Bill Conroy developed. We are from Indiana, Illinois, and Iowa
What was the purpose of creating the team (showcase players, win titles, develop skills, etc.)?
Being the first 10U team in the program, we have been able to maintain the core and add certain players each year to develop a national title contender for the next four years.
What have been some of your successes in terms of winning or placing at events?
After finishing up 17th at PGF in 2019, the team went on to go 47-1-2 in the fall playing in the main events such as St Louis at 16s, Surf City Pre-Thanksgiving, and Scenic City. This summer they came right back and have continued to play well as a team and playing on Sunday no matter where we play.
What makes the organization unique?
Although Bill has teams and players from other states, he keeps the organization to a very manageable size with 14 teams. He could have very easily franchised off and turned the program into a cash cow. But instead, he continues to keep it family-oriented and a group that has that family feel.
Our program has won a PGF National Championship 3 out of the last 4 years. Truly believe this group will be the next to represent the Beverly Bandits as IDT and PGF Champions.
What's your softball background and how did you get to the point of leading the team?
I have been coaching the Bandits for seven years, always at the 14U level. We had a bit of staff turn over a couple of years ago and I moved to the 13s. After coaching this group at 13s I realized how special they were and approached Bill to continue with them at 14s. At first, he was leary but after watching them play and how well we meshed he allowed it to be.
Has there been a key moment or defining experience in the team's history?
After the 17th place finish at PGF in 2019, these players really started to believe in their abilities and understood what they are able to do as a group.
What is your primary focus or goal with this team?
My goal each and every year is to win IDT and PGF. I coach these girls to become the best players they can be on the field and the best young women they can be off.
What do you think are the strengths of the team?
Pitching, Pitching, Pitching!! Mardjetko and Lowry are the best 1-1 punch I have ever coached!!
On offense, we have the perfect blend of speed and power!
Meet 16U Beverly Bandits Premier - Conroy
Sage Mardjetko, P | 2023



She is a dominant right-handed pitcher who brings a mix of up/down/in and out as well as off-speed with any count. She relishes the spotlight and wants the ball in all games. She strikes out more than half the batters she faces. Definitely one of the top pitchers in her class.
IP 143.2 | ERA .682 | K 257 | BAA .145
Mackenzie Foster, MIF | 2023



She's smooth on the dirt. Makes all the routine plays and many of the highlight plays. Brings a combination of speed, 2.7 to first, and power to the left side of the plate.
BA .462 | OBP .523 | SB 17

Hannah Davila, 3B/SS | 2023



Blue Chip athlete who checks all the boxes. With a combination of strength and speed, brings right hand power to the plate who is an RBI machine. She will hit to both gaps or put it over the fence.
BA .377 | OBP .467 | HR 2 | RBI 23 | SB 6

Sophie Schoch, C/3B | 2023



Commander in Chief behind the plate. Calls a great game and controls the bases against if and when we have baserunners against us. Patience from the right side generates plenty of hits and on base opportunities for us to add to our run differential.
BA .430 | OBP .531 | RBI 23 | BB 18

Eileen Donahue, OF/1B | 2023



Versatile defender on the right corner in the dirt or outfield. Brings alot of pop at the plate from the right side who is a threat to go yard on every pitch.
BA .387 | OBP .447 | HR 5 | RBI 33

Courtney Kessler, C/OF | 2023



Blocking Master who works hard for her pitcher to succeed. Makes opposing pitchers work hard and wins the battle half the time.
BA .397 | OBP .463 | SB 7 | RBI 13

Morgan Rogers, CF | 2023



Wheels in CF. Lotta pop from the right side. Sprays the ball gap to gap and will sneak a couple over the fence.
BA .454 | OBP .547 | SB 24 | HR 1

Lauryn Swanson, OF | 2025



Plays above and beyond anywhere in the outfield. Left side threat who will work her way on base with her 2.7 speed.
BA .343 | OBP .404 | SB 17

Karson Davey, UT | 2023



type of player every team truly needs to be successful. Solid all around defender. Quick on the bases from the right.

Audrey Lowry, LHP | 2024



Audrey is a left-handed pitcher throwing low 60s come game time. Her strength lies in her spin, ability to hit spots, and most importantly, her composure. She is an up/down pitcher who blends in a nice change. At the plate, Audrey has a lot of pop who takes her pitcher's mentality to the box being able to work counts and effectively move runners and get on base. She has garnered interest from Big12, Big 10, and ACC Schools thus far.

Annalea Adams, 1B/OF | 2024



Annalea has game-changing pop in her bat. At her age, she has developed very strong foot and glovework in the field and is a threat to go yard every pitch. I can see already that she is a true teammate in her play with her efforts in the field and willingness to move runners when she is called upon. I can see interest from the Big Ten, ACC, and SEC in her future.

Emma Lotus, OF/1B | 2023



Emma is a versatile OF/1B. She is a lefty who creates havoc on the bases and confuses the defense with her ability to slap/bunt and swing for the fences. This is her 2nd time hanging back and playing with this group. She is a great team leader and these girls asked her to come back to make the title run. Her defense on the right side be in the grass or on the corner is solid and her motivational ability with group is an asset!

Gabi Comia, SS | 2024



Gabi is a special talent on the field and at the plate. She has been a team leader since the first day she took the field. She has unbelievable range and backs up her swagger every pitch. At the plate, she reads the defense and chooses to slap or swing away with the ability to take advantage of her 2.6 speed. She is one of those special players gifted with a lot of ability. Interest has been shown coast to coast, SEC, BigTen to PAC 12. If she continues to put the work in, we will be watching her on TV in the future.