2021 PGF National Championships 16U Premier
For Birmingham Thunderbolts Roberson, Intangibles Make a Difference
For Birmingham Thunderbolts Roberson, Intangibles Make a Difference
Coach Jay Robertson and his 16U squad share what it means to be a Birmingham Thunderbolt and why the special experience goes beyond wins and losses.
Jul 23, 2021
by Stephen Kerr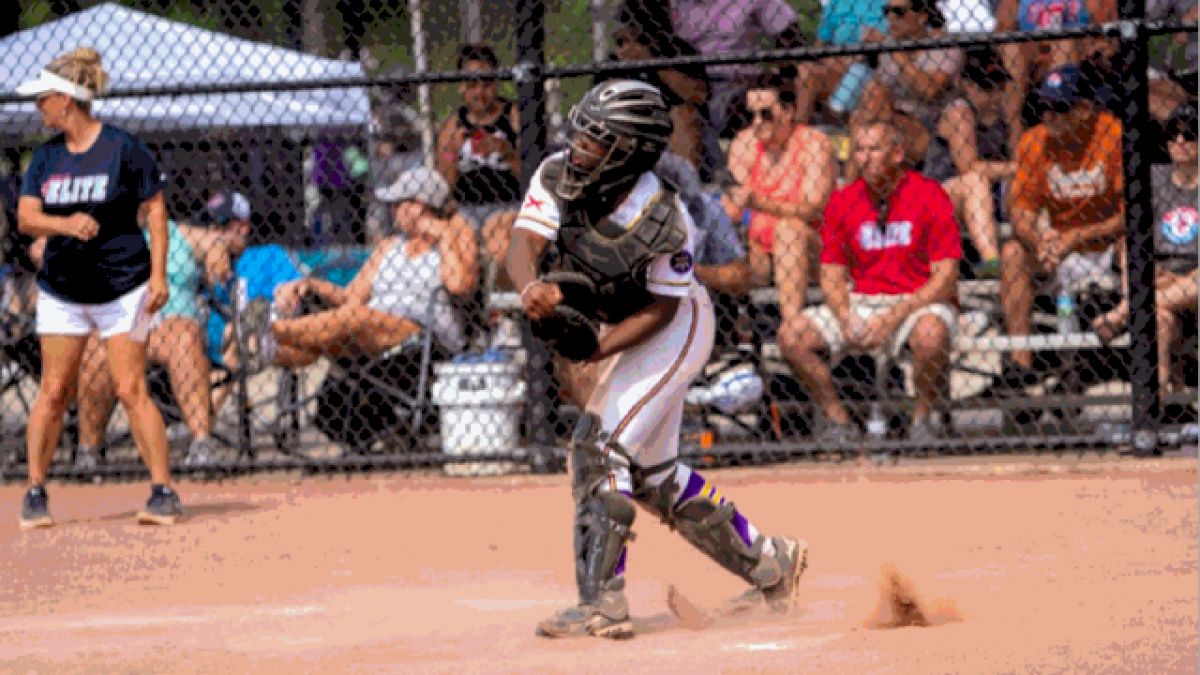 What does it mean to be a Birmingham Thunderbolt?
Ask any player on Jay Roberson's 16U squad, and you'll get a wide range of answers.
But the theme is the same: a sense of pride that goes beyond winning games or championships. Coaches, players, and families are held to a high standard of responsibility and conduct, from keeping the facilities spotless to respecting opponents and umpires.
"It is something so special," second baseman Hannah Dorsett said. "It's something not a lot of softball players get to experience. With the facilities we have and the training we go through, it's very exciting."
If anyone understands the significance of being a Thunderbolt, it's Hannah. She has spent her entire travel ball career with the club. Her father Keith coached the 16U team to a PGF Premier Nationals championship in 2018 and is currently an assistant to Roberson. Hannah's two older sisters, Maddie and Abigail, also played for the Bolts. Her competitiveness and intensity won her the starting job at second base this season.
"She's put in her dues," Roberson said. "She's been here since she was seven. Everything has finally come together for her."
The Thunderbolt organization was founded in 2006. But it wasn't until earlier this year that general manager Richard Shea decided to expand into other states. He named Roberson as franchise manager to oversee the project. Roberson, a former quarterback at Jacksonville State, took up coaching softball in 2005 after his daughter O'Neil began playing. Over 300 teams have applied to become part of the Thunderbolt franchise, with 33 currently enrolled.
Roberson has taken measures to ensure the personal touch isn't being lost, something that can easily happen with expansion.
"We're in constant contact with the teams we bring on board," Roberson explained. "We're helping them with recruiting players, getting in tournaments. We're going to provide coaching clinics (at) our home facility and bring in college coaches."
The club has gained a well-deserved reputation for getting players recruited, particularly under Roberson's guidance. It's a big reason Marlie Giles joined in the fall of 2019.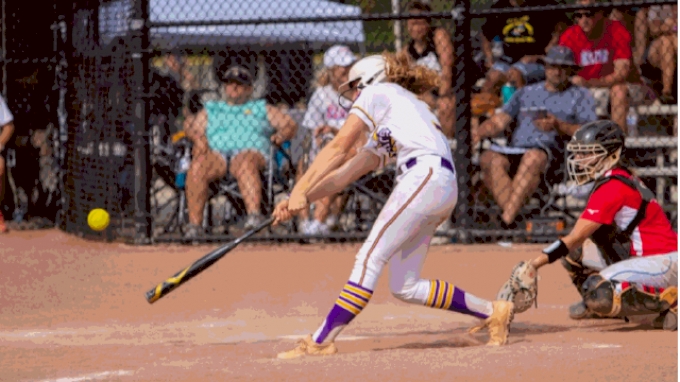 Marlie, the starting right fielder, is also the backup to Samantha 'Sam' Roe, a 2022
Florida
commit and one of the country's top catchers. Despite putting up impressive numbers with Firecrackers and a local team in Clanton, Alabama, Marlie remained under the radar of major college coaches. That all changed when she joined the Bolts.
"I was really wanting to get recruited, and me and my family knew in order for that to happen, I was going to have to go play at a high level of softball," Marlie recalled. "We knew the Thunderbolts was one of the best organizations in the state."
The decision paid off. A five-tool player, Marlie (class of 2022) dreamed of playing for the University of
Alabama
since she was a child. Her success with the Bolts caught the attention of Crimson Tide head softball coach Patrick Murphy, and she committed to the program.
"When I found out they were interested in me, it was like a little kid getting a popsicle," Marlie said with a chuckle.
Only four of Roberson's players are uncommitted, including Hannah. But each of them are in the 2023 class and are expected to commit in September when they become eligible as juniors. One of them is shortstop Kenleigh Cahalan, who is batting over .500 and leads the team in home runs and doubles.
"She's going to have her pick of where she wants to go," Roberson said. "She's an absolute machine and a good kid."
The club's home facilities are state-of-the-art, featuring a private two-field softball complex with Field Turf surfaces. An additional practice field contains a traditional clay infield and Bermuda grass outfield, plus a 13,000 square-foot indoor training facility.
"Richard has invested a lot of money in these children to make sure they have the facilities, tools, and resources to be the best softball player and kid they can be," Roberson explained. "He doesn't take that lightly, and doesn't ask anything in return for it, either."
How does a good player become an elite one? Roberson pulls no punches with his assessment.
"It's not hard finding talented players that want to come to play for the Bolts," he said. "Finding kids that have work ethic and toughness becomes harder every single year. The lack of toughness and work ethic compared to 15 years ago is less and less every year."
That mental toughness is something Roberson stresses to his players when preparing them for the big moments.
"Every team has talent nowadays," he said. "If you think you're just going to put a talented team together and win a big tournament, it's not going to happen. You got to have toughness, and the kids have got to love each other, care how each other does, root for each other."
Players go through rigorous boot camps before each summer and fall season, and no two practices are conducted the same. It's all part of getting the team ready for the ultimate prize: a PGF championship.
"By the time we get to the end of the summer, our kids should be pretty tested and shouldn't see anything that surprises them," Roberson said.
If one word could describe the personality of this year's team, it would be "fun". According to Roberson, a player can't be at their best if they're not enjoying themselves. Hannah agrees.
"He's taught me to bring the fun back into the game," Hannah explained. "That's why we're as good as we are. You have a bad at-bat, he's the coach that's still high-fiving you, telling you what you can do better."
Roberson will be making his ninth trip to PGF Premier Nationals this summer, with two third-place and three fifth-place finishes to his credit. Of all the teams he's coached, he says this may be the most complete one he's ever had.
"I've got three pitchers I can beat anybody in the country with," he said. "We don't have a weakness in our lineup, we're good one through nine. We're solid defensively. (But) there's a dozen teams there that can beat us if we don't play well."
It all goes back to those extra intangibles that separate the good from the great: pride, toughness, and dedication. The Thunderbolts possess all three.