Rising Stars: From Club To College Softball
Rising Star: How Mojo's Ashtyn Danley Learned To Appreciate The Game
Rising Star: How Mojo's Ashtyn Danley Learned To Appreciate The Game
This past season, the Huntland senior and Florida State commit batted .659 for her high school, with a .729 on-base percentage, 45 RBI and 37 runs scored.
Sep 1, 2022
by Stephen Kerr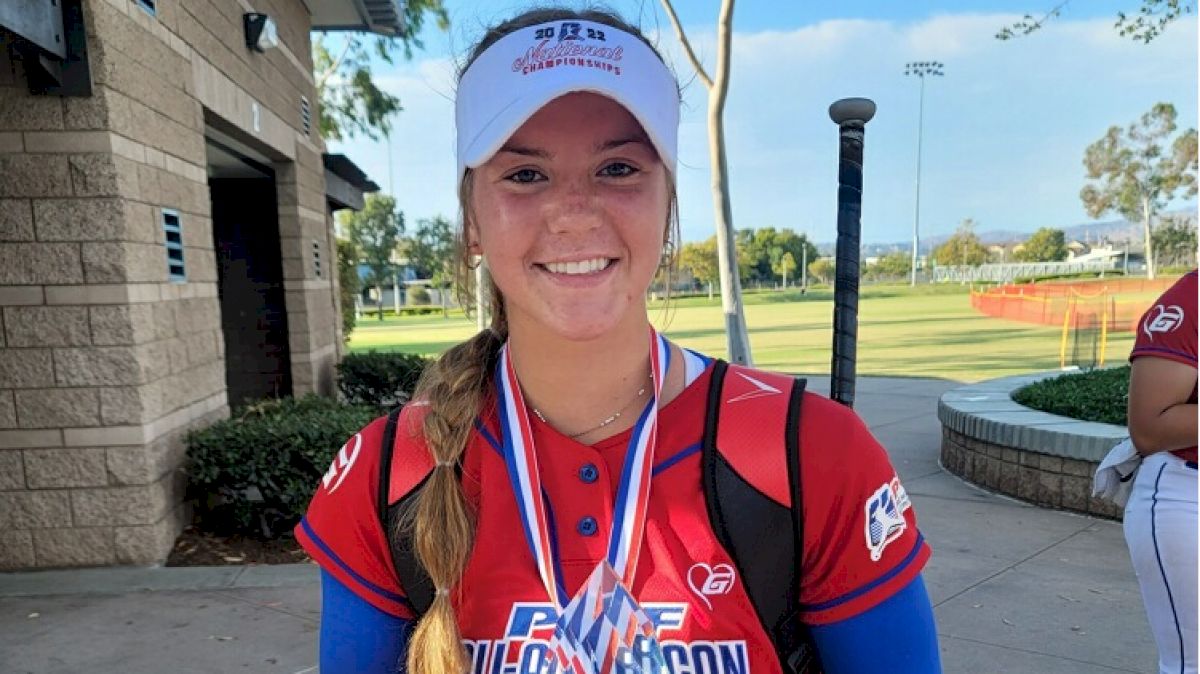 Being a parent who coaches their own child can often be a complicated relationship. It isn't easy to flip a mental switch from Dad to Coach then back to Dad once a game or practice is over.
It didn't take long for Michael Danley to discover this once he began coaching his daughter Ashtyn, now a pitcher/outfielder for Tennessee Mojo Danley-Fisher. One night, when Ashtyn was about 10, she and her dad were working out at an indoor cage when Michael had what he calls a 'dad' moment.
Ashtyn wasn't giving him the results he was expecting. To Michael, it appeared as if she was just going through the motions.
"Between kicking a few buckets and some fussing and carrying on, we went to the house," recalled Michael, who is part of the newly-merged Mojo team with Josh Fisher.
"She came home crying and I (was) ticked off. As I sat there and thought about everything that had transpired, I realized that this isn't what work and practice is supposed to be about. If I'm not careful, I'm gonna make her hate a game that I grew to love."
Father and daughter had a heart-to-heart talk, with both vowing to change their mindset. Fortunately for both, Ashtyn's love for softball has never wavered. The Huntland High School senior and Florida State commit has blossomed into an elite two-way player. When she isn't in the circle, she bats in the No.2 spot. She has learned a great deal playing for her dad.
"On the field, he doesn't act like my dad, he's my coach," Danley said.
"We have a really good relationship with softball that any time there's a situation, anytime I have a question, we're able to communicate through that. I feel like it's helped our relationship a lot."
Danley's older sister Mattie played softball through high school. Ashtyn would often tag along and even played as early as age three. When Ashtyn first learned to hit, she briefly tried both sides of the plate, eventually settling for batting lefthanded. She started as a catcher, but decided to follow in her older sister's footsteps as a pitcher.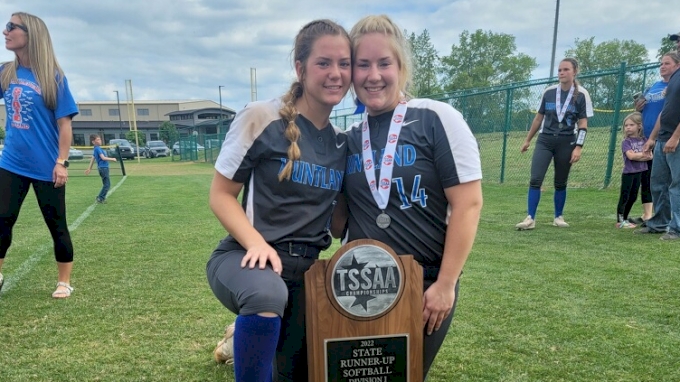 "She went to her first pitching lesson, and I think I went but I didn't pitch," Ashtyn recalled of watching Mattie.
"I remember we left and I was like, 'Dad, I want to pitch. I want to be like Mattie'. So we both pitched at the same time, and I had no idea where the ball was going."
Both girls played for a local travel team coached by Michael called the Explosion before Ashtyn and her dad went to Mojo. Michael played collegiate ball at Tennessee Wesleyan and spent three years in independent baseball with the Tennessee Tomahawks. Ashtyn's mother, Brandi, pitched in high school.
Ashtyn began taking pitching lessons from Stephanie Humphrey-Sayne, a four-year letterwinner at the University of Tennessee from 2000-03. Rather than try to change her mechanics, Humphrey-Sayne has focused more on developing the mental side of Danley's game.
"She's always there if I'm feeling down," Danley said.
"(She's helped me) in knowing that I am good and not doubting myself, little things that will help me when I get to the next level."
Danley's confidence was put to the test during her freshman year at Huntland High, where she also played basketball. While running down the court during a game against Moore County, she tore an ACL, MCL and both sides of her meniscus after stopping to catch a pass. At first, trainers thought she had merely dislocated her kneecap, and she wanted to go back in the game. It was only after her toes became numb that she realized the injury was much more serious.
"By that time, I could hardly walk on it," Danley said.
"I was heartbroken. I think I cried for a day. I was in the house all the time. But my family being there, just talking me through it, never left my side."
Danley sat out the following summer softball season. Doctors told her it could be 10 to 12 months before she could regain full strength, but she came back in seven. As painful as the experience was physically and emotionally, Danley gained a bigger appreciation for the game.
"Sitting out a whole summer watching my teammates play, have fun and be on the field, it was eye-opening to me," Danley said.
"You never know what could happen, and life's crazy now anyway. So never take anything for granted, even when you don't feel like doing anything. You never know, it could be your last day or your last game."
This past season, Huntland came within one game of winning the TSSAA Class 1A state championship. Danley batted .659 with a .729 on-base percentage, 45 RBI and 37 runs scored. The season was a learning experience for her, particularly from a confidence standpoint.
"I had to deal with some adversity mentally, not thinking I have to get everyone out and putting pressure on myself," she explained.
"I had to learn to trust the defense and know that just because I am a pitcher and I'm already committed as a junior, I don't have to do everything. That helps me in travel ball, too."
Danley's favorite pitch is the drop ball. She has an elite fastball, but loves the way her drop falls off the table. Both pitches come in on the same level, making it difficult for hitters to figure out what's coming. Michael believes her greatest asset in the circle is her ability to own the moment, even when she gets in a tight spot.
"The biggest compliment I get from her coaches when they watch her is you never see antics or any emotion," Michael said.
"If something bad happens, she shakes it off and gets the next one."
Danley verbally committed to Florida State in her seventh-grade year, before the NCAA changed the recruiting rules in 2018. It didn't take long for her to feel welcomed by the Seminoles coaching staff.
"I'd walk in, doing a little Monday night camp, and they made me feel like I'd known them (a long time)," Danley recalled.
"They're like common people to me. It didn't feel like I was pressured. Nothing was formal or businesslike. It was all family-oriented. I didn't want to go to a college where I felt pressured at all times or I was being watched with everything I did."
Even though she's lefthanded in softball, Danley eats, writes and even plays golf righthanded. Off the field, she enjoys going to the lake, working out and spending time with her boyfriend Cameron. She wants to finish her senior year of high school with straight A's, and intends to continue working on her game as she prepares for collegiate ball.
"If I know I've given my all, then I haven't failed myself," she explained.
"Hopefully in high school ball, we'll make it back to state and get the big trophy this year."