NCAA
Kate Gordon, James Madison's Accidental Power Hitter
Kate Gordon, James Madison's Accidental Power Hitter
How James Madison's own Kate Gordon turned line drives into double-digit dingers. Hint: Don't try to hit home runs.
Sep 30, 2019
by Jon Gold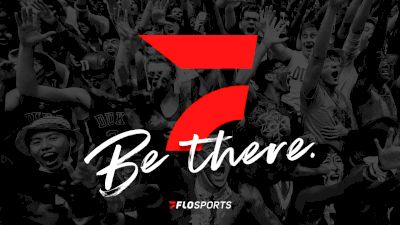 Kate Gordon wouldn't consider herself a "Power hitter." But her numbers tell a different story.
Sure, she racked up 23 home runs last year while tied for fourth in the nation. Yes, she had 14 the year before as a sophomore, and before that, set all kinds of power records at Page County (Virg.) High School, where she hit 41 career homers. True, she comes from lofty lineage, mom, Megan, played softball and volleyball at Bridgewater College, and dad, Buck, played baseball at Bridgewater and was a 19th-round pick by the Chicago Cubs.
But Gordon, the accidental slugger, never set out to hit the long ball.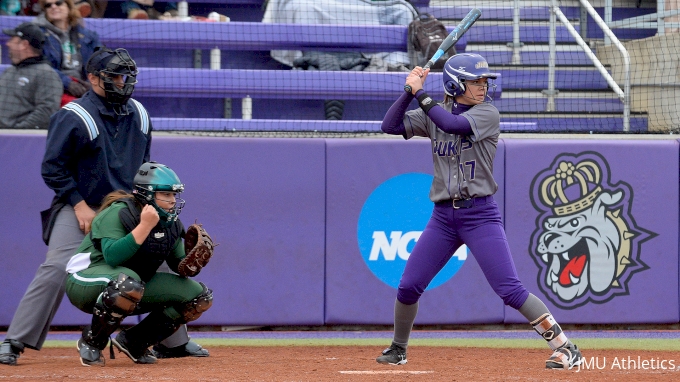 "I don't think I ever classified myself as a power hitter, per se," she said. "I just have known I'm a hitter. My job is to get on base, however, that is. Junior year of high school, I had a pretty big home run spree. I think I had 17 that year. That's when I was like, 'Hmm, maybe I should try (to hit home runs).'"
? DUKES DINGER ?@JMUSoftball takes the early lead against UCLA! #NCAASoftball pic.twitter.com/o6wI7PRzWS

— NCAA Softball (@NCAAsoftball) May 25, 2019
For Gordon, a home run is a byproduct of a good swing, not the other way around.
That approach to hitting was instilled in her at an early age when her father who doubled as her hitting coach throughout her high school years made it clear that the path to success was paved with line drives, not moon shots.
"As long as you hit line drives," he told her, "when you get bigger and stronger, those are going to be home runs."
His prophecy proved accurate – but only because Gordon has made it so.
When she arrived at James Madison in 2016, the team was labeled a national underdog loaded with talent, grit, and wins. Her freshman year would be an adjustment period.
Playing in 34 games with 17 starts at catcher, she batted an impressive .340 with five doubles, one triple, and three home runs.
She soon realized the impact of weight training, and over the course of the last two years, she's put on 20 pounds of muscle. "Her strength has come with her buy-in in the weight room," Dukes head coach Loren LaPorte said. "Coming out of high school, she wasn't strong in her core, in her legs. Her buy-in was working on her own. Now doubles have turned into home runs."
At James Madison, buy-in is critical. The Dukes won the CAA championship last season and advanced to the NCAA Tournament Super Regional at UCLA, after defeating No. 15 Michigan in Ann Arbor to win the regional.
"They say it all the time – hitting is contagious," she said. "I really think it is. You see your friend hit the ball, and you want to hit the ball. Every day we have competitions with each other. Who can hit the ball farthest? It's kind of a knockout game. In the weight room, too. We're always pushing each other."
On a late-September midweek afternoon, the players were split into four different teams, each swinging for the fences. LaPorte said it was an intense competition.
However, Gordon was not there, as she had a job interview to attend. She's a hospitality major who'd love to play as long as possible but setting up a roadmap for the future has become a priority.
But first, one last hurrah.
Gordon heads into a senior season that is sure to be remembered, especially if she continues on her current trajectory.
Last season, she said, she was "way more disciplined at the plate," and she's learned to wait for her perfect pitch, fouling off the muck that could lead to a weak pop fly.
Now that she knows the rules, she's excited to break them. She has the green light from her coaches, and she intends to use it.
"Sometimes my favorite counts are 2-0, 3-0 green lights," she said. "People think I'm going to watch it, and sometimes those are the most fun to swing at. I guess that's breaking the rules. There's some freedom in having a 3-0 green light. When you don't get the take sign, it's like 'Ooooh, I can swing…'"
Her voice rises, like one of her line drives.
She calms herself quickly.
"It better be a good pitch."