NCAA
How Club Softball Is Dealing With The Ripple Effect Of COVID-19
How Club Softball Is Dealing With The Ripple Effect Of COVID-19
The ripple effect of COVID-19 can be felt in every corner of the country. Club leaders in the space share how they're handling these uncertain times.
Apr 9, 2020
by Stephen Kerr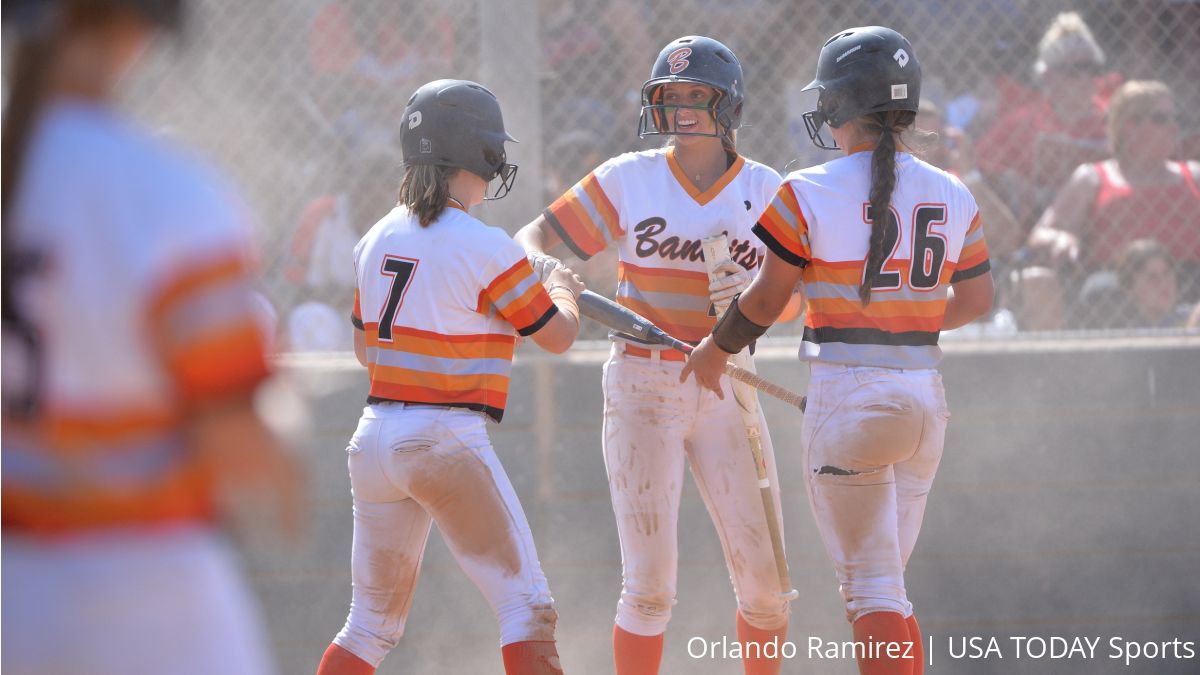 There isn't a sector of the population that hasn't been touched by the novel coronavirus crisis. Everything from doing business to going to the grocery store has shifted to a new normal as a result of shelter-in-place orders and social distancing.
Like many sports, softball ground to a halt as the pandemic continues to sweep its way across the U.S. Team practices, tournaments, and recruiting have been put on hold until further notice. While the NCAA granted another year of eligibility to athletes who play spring sports, high school and club players are losing out on opportunities to be seen by college coaches.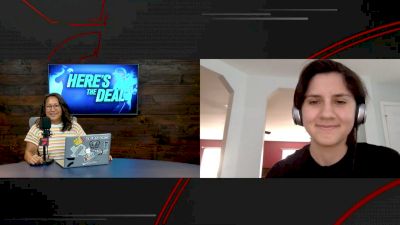 Unlock this video, live events, and more with a subscription!
Get Started
Already a subscriber? Log In
The biggest dilemma, according to Beverly Bandits coach Bill Conroy, is whether a college coach would rather lose a player they could have for four years versus one they might have for a year.
"I think the new (recruiting) rules will impact the 2021 class and '22 class," said Conroy, whose 16U squad captured PGF Premier Nationals last summer.
"There's variables that are going to make it interesting to see how schools and coaches react. This upcoming year, scholarships aren't going to be limited. But after that, they will be. Coaches are going to have to make those decisions relatively early before they get to see a senior play."
- Bill Conroy, Beverly Bandits
Lillian Vallimont is a case in point. The Tennessee Mojo catcher-infielder verbally committed to Northwestern and was preparing to play her first season with Cabrini (Michigan) High when the season was canceled. But Vallimont, who played with the Bandits' PGF national championship team before joining the Mojo this season, is more concerned with how the shutdown will affect the 2020 class than her own.
"It's very confusing right now," Vallimont admitted. "I want to see how all the coaches deal with it next year. I'm a 2022 (grad), so I get more time. I feel for the 2020s because they're going right into it."
Since the pandemic has forced teams to shut down on-site facilities, players and coaches have had to get creative in the way they train and interact with each other. Many teams are taking advantage of virtual meeting platforms, group texting, and social media to stay in touch and keep each other motivated. This hasn't been an issue for Mojo coach Josh Fisher, who led his team to the 2019 PGF Premier 14U championship.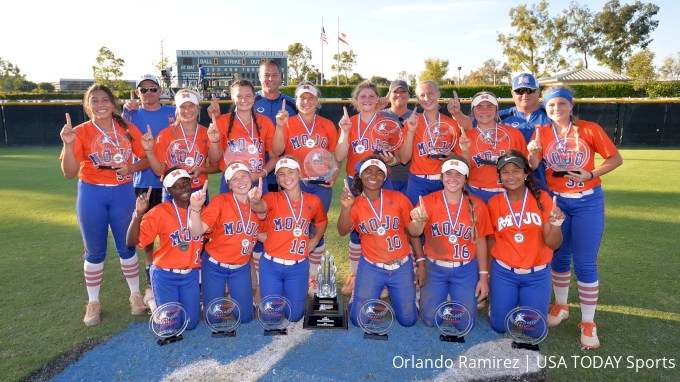 "All my kids (this season) are 2004's," Fisher explained. "They all do group texts, videos, apps. They communicate a ton."
When Bandits third baseman/outfielder Cassidy Grimm celebrated her 18th birthday, the team gathered for a virtual party on the Zoom cloud meeting platform.
"It was good to see," Conroy said. "I think everyone is keeping positive thoughts, and working out the best they can individually."
Some players, like Vallimont, have the advantage of training with their sisters at home during the downtime. Michaleigh Vallimont, a senior infielder with Cabrini High, will play for Central Michigan next season. Lillian trains regularly with her and their stepfather, hitting and throwing daily.
"I love to work out, so I make my workouts every day," Vallimont said. "My parents went and bought a $600 generator just so I could use a machine, because all facilities are closed."
Bandits second baseman Easton Lotus has two brothers and two sisters, all of whom play baseball or softball. Her younger sister Emma, a freshman, is also with the Bandits. The youngest sister, Demi, plays for a local 10U travel team. Brothers Mickey, 12, and Peter, 8, both play travel baseball. Their father Pete, a local high school coach, was an outfielder at the University of Illinois Chicago. Easton's mother Nikki played outfield for the UIC softball team.
In typical sibling rivalry fashion, workouts and other family activities can be quite intense in the Lotus household.
"We push each other," said Easton, a 2021 committed to Louisville who also plays for Marist High School near Joliet, Illinois. "We can't play board games or anything because it always ends up with somebody fighting."
There's no substitute for game situations, but such competitiveness certainly helps keep players mentally sharp, which will be important once play does resume. Jazz Jackson Vesely, president, and program director of Impact Gold believes her players are even more mentally focused during the shutdown than before.
Lets #TRUSTTHEPROCESS during this time... Here is our April 30 DAY COUNTDOWN!
.
.
.
Each day we have a task... do it and then post on your INSTA OR TWITTER! Tag us & Use our hashtag… #IG30DAYCOUNTDOWN
.
.
.#BETHEIMPACT #TRUSTTHEPROCESS #GOLDBLOODED #STAYHOMESTAYSAFE pic.twitter.com/1jSxfbaEwg

— Impact Gold Fastpitch ? (@ImpactGoldOrg) April 2, 2020
"I think our kids have realized they've lost something special," said Vesely, who also coaches a 16U team. "I've seen them put in more work this spring than in a normal spring or fall. I have kids who are swinging 800, 900 times a week on their own. I think they're hungry because (softball) has been taken away."
What a perfect day to get lots of tee work in!! I'm super thankful for having a bownet and a tee? #goldblooded @IGPSYD @ScottySmithIG @RodneyDeLong @CoachBredbenner @Strimp25 @CoachPinkerton @CoachTarr @GassoPatty pic.twitter.com/21jnzYdL2u

— Kalie Amos 2022 (@kalie_amos3) March 27, 2020
Coaches have their own questions and challenges. How long will players need to get in-game shape if tournaments and showcases are rescheduled? Should they book travel and hotel reservations with the season on hold? For Vesely, who oversees multiple teams, it's especially tricky.
"I'm providing a service to families," she explained. "Trying to navigate the touchy waters of how long do I continue business as usual, without having a blueprint… This has never happened."
For Fisher, who travels constantly throughout the year coaching or just watching games, the sudden stoppage of all activities has been a shock to his system.
"Life without softball has been brutal," Fisher admitted.
Whether there will be softball in 2020 or not remains in doubt. But most coaches and players are upbeat about the future. Some feel playing sports is secondary to everyone's health and safety. Others believe society as a whole will come through the crisis stronger than ever.
"I've learned not to take the game or any family members for granted," Easton explained.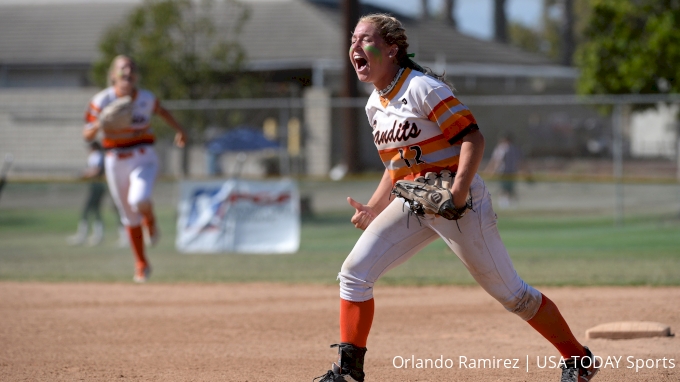 "After this is all over, once I see my family, I'm going to hug them a little tighter, just cherish that they are there. When I practice, I (may) get tired, but I'll never take a rep for granted because it could be your last."
- Easton Lotus, Beverly Bandits