2021 Colorado 4th of July
Rising Star: 2022 Oklahoma State-Commit Haidyn Sokoloski
Rising Star: 2022 Oklahoma State-Commit Haidyn Sokoloski
2022 outfielder/shortstop Haidyn Sokoloski shares her experience with the U17 USA National Team and why she verbally committed to Oklahoma State.
May 27, 2020
by Stephen Kerr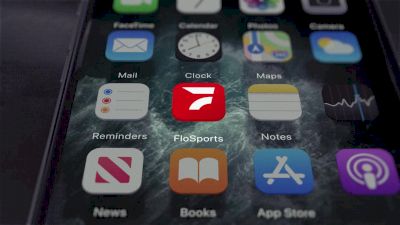 Unlock this article, live events, and more with a subscription!
Get Started
Already a subscriber? Log In
Haidyn Sokoloski was nine years old when she hit her first home run, a high fly ball that just managed to clear the fence on a field designed more for baseball than softball. That was seven years ago, but she remembers the scene like it was yesterday.
"I was so ecstatic, I'm pretty sure I sprinted around the bases," recalled Haidyn, an outfielder with Texas Glory-Naudin 16U and a shortstop for Flower Mound (Texas) Marcus High. "When I got back to the dugout, I went straight to my parents and gave them a big hug."
It was at that moment Haidyn, who also plays volleyball, realized softball was her passion. The fact that she was nine when she got her first home run is significant. Her mom Kelly, who played softball before switching to volleyball in eighth grade, didn't get her first homer until she was 12. Haidyn gleefully pointed this out after the excitement died down.
"We used different bats back then," Kelly promptly shot back.
That family competitiveness has fueled Haidyn's desire to succeed, whether it's beating her mom or getting a clutch hit in a big game. It also helps her navigate the ups and downs of sports and life in general.
"There's a lot of failure in a game like softball," explained Haidyn's father Scott, who was preparing to pitch for a Division II school in Massachusetts before an arm injury ended his playing career. "She's older now, and a lot of times, she handles it on her own. We let her learn the process because we're not always going to be there once (softball) is over with."
Last fall, Haidyn was selected to represent Team USA at the U-17 Women's Pan American Championship in Barranquilla, Colombia. Haidyn was scrolling through her email one day while riding home with her mom when she noticed a message from the USA U-17 team.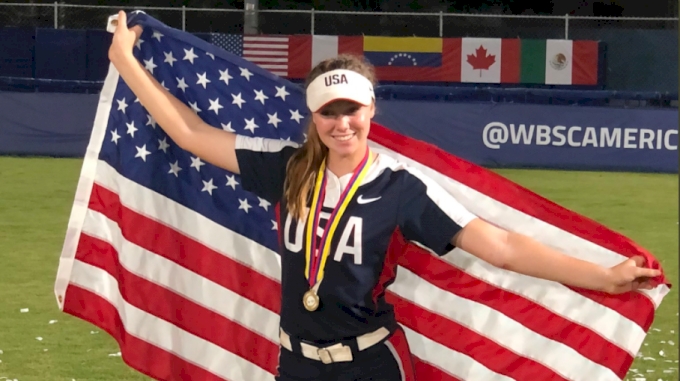 "They said they had been watching me for a while, and that I was on their watch list," Haidyn recalled. "I was like, "wow, are you sure this is for me"? It was something I didn't think would ever happen to me."
The team went on to capture the gold medal. In a 17-7 rout of Canada, the U.S. was trailing 7-6 in the bottom of the third when Haidyn smacked a two-run single to center field that put her team ahead to stay.
BACK ??

Sokoloski singles home Vaughn and Goguts to make it 8-7 in favor of USA ??#U17SoftballPanAm pic.twitter.com/t9JZFkGFoy

— USA Softball (@USASoftball) October 16, 2019
"It was honestly surreal," Haidyn said of the experience. "Everyone worked for it, and it was amazing."
As the only freshman on Marcus High's varsity squad last season, Haidyn helped the Marauders get as far as the Bi-District playoffs. Her hopes were high for even bigger things this season before being dashed by COVID-19 and the cancellation of spring sports.
"We felt like this was the year because we had pretty much everyone returning," Haidyn said. "We were so ready. We knew we were going to be really good."
Haidyn has discovered even the best players can struggle on the big stage. In Texas Glory 14U's first game of the 2019 PGF Premier Nationals, Haidyn struck out in all three of her plate appearances in a tough loss to the Bombers. Each time, she was fooled by a rise ball.
"I don't know what was going on (that day)," she said. "I just could not stop myself from swinging at that rise ball."
Haidyn's resilience is one of the intangible qualities that make her valuable to any team she plays for.
"She's had big moments against big competition, and she's learned from it," Glory 16U coach Ed Naudin said. "She's quietly found out what her capabilities were. It can be overwhelming. My job is to manage the highs and lows and keep (players) grounded."
Offensively, Haidyn typically bats third or fourth in the Glory lineup. She can hit to all sides of the field, and opposing defenses are often surprised by how quickly her lanky 5-foot-11 frame can move around the bases. She actually embraces the work that's required to make solid, consistent contact.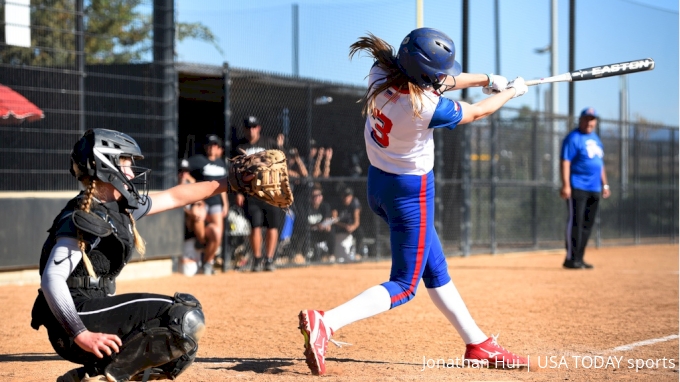 "I like the challenge of mashing the ball, moving runners, and the power to hit on the good (part) of the bat," Haidyn explained. "There's honestly no better feeling than seeing where the ball is pitched and hitting it to a spot."
As an outfielder and shortstop, Haidyn uses her speed to great advantage. Always looking to improve, she would like to master her skills at the corner infield spots.
"That's something I haven't worked on as much throughout high school and club," she said. "I'm able to play those positions, but not as comfortably as shortstop and the outfield."
Haidyn verbally committed to Oklahoma State in 2018 as an eighth-grader. She remembers her first encounter with head coach Kenny Gajewski at a local 12U camp.
"I was at the OSU hitting station," she recalled. "I remember the first thing Coach (Gajewski) said to me: "Is your last name Polish"? I was like, "yeah". I ended up hitting off live pitching later, and I hit a double. He was like, "oh wow, you can actually run; you're pretty fast"."
The school met all the criteria Haidyn had on her recruiting checklist: several hours from home, small college town, and a family-oriented team. Her parents constantly wrestled with the question of whether their daughter should make a commitment before even starting high school.
"We spent a lot of time looking at what she wanted, and at different schools for her to get a sense of college and what to expect," Kelly explained. "We went back and forth, told her no rush. But one thing she said to me and Scott was, "I'll wait, but I'm never going to tell (the OSU coaching staff) that I'm not going to play for them. So it doesn't matter how long we wait."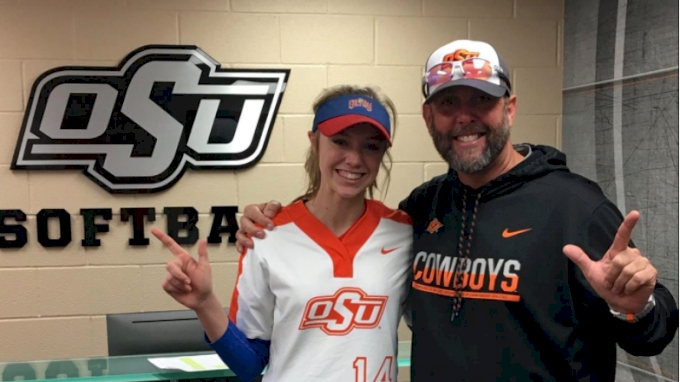 Like everyone else, Haidyn has been eagerly anticipating the return of sports at some level. While it's been frustrating not being able to spend time with friends and work out with her team, the pandemic has taught her to broaden her thinking beyond softball. In a recent Zoom training call, Naudin asked each player to come up with an action plan of what they would like to accomplish in the future, on or off the field. It was an eye-opening experience for Haidyn, who had never thought much about the steps that needed to be taken to accomplish a goal outside sports.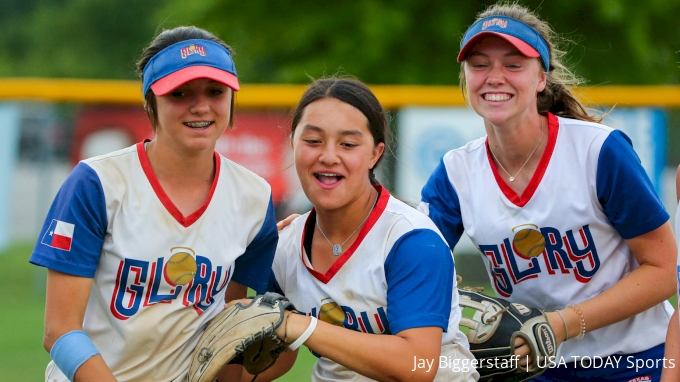 "I've gotten a good grasp of what I want to study in college," Haidyn said. "I want to be a sports broadcaster for baseball and football. I've never really thought of that as much until this action plan."
That exercise is one of many life lessons that will play a key role in preparing Haidyn to meet and conquer any challenge, one small step at a time.