2023 Puerto Vallarta College Challenge
The Five Biggest Moments Of College Softball's Opening Weekend
The Five Biggest Moments Of College Softball's Opening Weekend
College softball made its return last week, and from the opening pitch of the season, things got more than a little wild. Check out five memorable triumphs.
Feb 14, 2023
by Briar Napier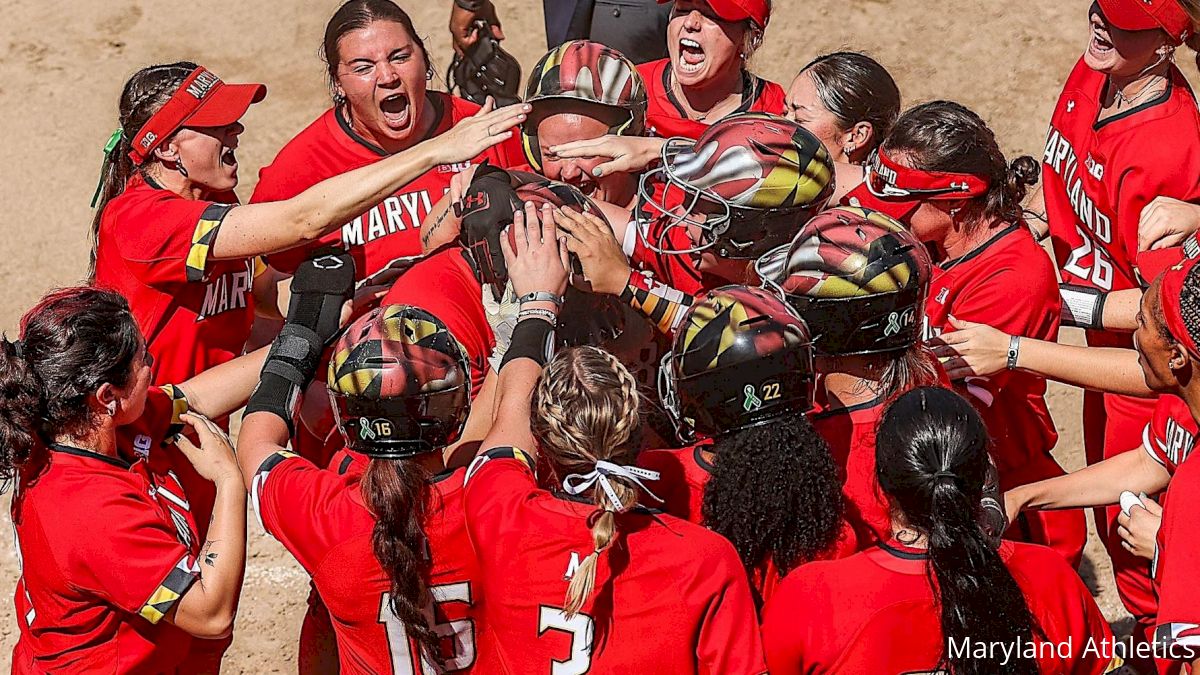 It's a long, grueling break between June and February, but when the return of college softball eventually arrives, it makes all the waiting well worth it.
College softball made its grand return last week, and from the opening pitch of the 2023 season, things got more than a little wild.
Numerous top-ranked teams lost games, other programs made names for themselves with rapid starts and all the madness in between already has changed early predictions or put some programs on notice – for better and for worse.
Boiling down opening weekend into a few main blurbs can't do it justice. If things go all year like how the first few days went, it's going to be one unpredictable and erratic college softball season.
Here's a peek at the biggest moments that made college softball's opening weekend so great and helped the sport returned in style.
The action will continue with plenty of games throughout the season being streamed exclusively on FloSoftball.
Maryland Pulls Off A Pair Of Upsets In Puerto Vallarta
Arguably no college softball program in America burst onto the scene more emphatically on opening weekend than the Terrapins, who upset two ranked opponents in two days at the Puerto Vallarta College Challenge.
Maryland, which has finished with more than 25 wins in a season once since 2015, opened the season by beating No. 22-ranked Oregon on Thursday, 7-3, and one-upped itself Sunday by shockingly defeating No. 3 Oklahoma State – which has made three consecutive Women's College World Series appearances – 11-6. It was the Terps' highest-ranked win in six years.
A second-inning grand slam from sophomore catcher Amelia Lech was the highlight, but another four-RBI day from fifth-year infielder Mackense Greco (and a gutsy save from freshman pitcher Keira Butcher, who retired the last seven Cowgirls she faced) helped to seal the deal.
"This weekend in college softball, I think the Maryland Terrapins are the biggest story."

Our resident softball expert @bmk95 contextualizes @TerpsSoftball's huge weekend

New episode featuring @TerpsBaseball head coach Rob Vaughn ⬇️

— Hear The Turtle (@HearTheTurtle) February 13, 2023
Maryland finished 4-1 overall in Puerto Vallarta for its best start to a season in over a decade.
Fourth-year coach Mark Montgomery led the Terps to a solid fifth-place finish in the Big Ten Conference a season ago, and though it's much too early to tell if his program is bound for a NCAA Regional again for the first time since 2012, wins like the ones it had in Mexico could make for a stellar sign for things to come.
Lehigh Stuns Alabama Through Cimino's Massive Day
Lehigh is no slouch of a softball program, having won the Patriot League's tournament title last season for its 11th NCAA Regional appearance in program history.
But to beat Alabama, widely considered to be one of the favorites to get to Oklahoma City this year, on its own turf, on opening weekend? That's something that will catch some eyeballs.
For reference, the Crimson Tide went 25-6 a year ago at Rhoads Stadium, with victories over Virginia Tech (twice), Texas (twice) and many others, turning Tuscaloosa into a fortress in 2022 – which made the Mountain Hawks' 7-4 win over No. 7 'Bama on Friday, their first against a top-10 team – that much more impressive.
With her team down 4-2 after the fourth inning at Alabama's Leadoff Classic event, Lehigh senior outfielder Emily Cimino flipped the game on its head, blasting a two-run home run in the fifth inning, followed by a bases-loaded double in the seventh, to cap a five-RBI day.
Watch: Emily Cimino does it again to send the Mountain Hawks to 3-0!#golehigh #hawksflytogether pic.twitter.com/LL7e1DBJp7

— Lehigh Softball (@Lehighsoftball) February 11, 2023
Meanwhile, on the mound, junior pitcher Katelyn Young kept cool and only allowed four hits, with no runs allowed, in the final three innings of her complete-game performance to help the Mountain Hawks pick up one of their biggest wins in their history.
Throw in two wins against Georgia Southern, and Lehigh couldn't have asked for much better of a start to its season.
Longwood Holds Off Florida State For Highest-Ranked Win In Program History
For starting the season 1-3, Longwood sure had a heck of an only win.
Competing at Florida State's JoAnne Graf Classic in Tallahassee, Florida, the Lancers stunned the No. 4-ranked hosts on Saturday, 5-4, for the highest-ranked victory in program history.
The Lancers beat an FSU team that won 54 games a season ago, thanks to a five-run burst in the first two innings that got Longwood ahead.
Freshman Maggie Chapin held the Seminoles without a hit going into the fifth inning in her first collegiate start. She got the win, while relievers Reggie Kanagawa and Er'ron Burton held the Seminoles at bay just long enough for the Lancers to pick up a famous victory.
Historic performance from @LongwoodSB tonight! Read all about tonight's upset below ⬇#GoWood https://t.co/NeXMnk4RBy

— Longwood Lancers (@LongwoodLancers) February 12, 2023
Lauren Taylor, Kayley DeVivi and Korynna Anderson all had RBIs, while Jaden Pone (three hits) and Lindsey Hay (two) smacked multiple base hits off the FSU staff, making up a big chunk of the 12 knocks Longwood had against a Seminole rotation that had a 2.07 team ERA last season.
Like Lehigh, Longwood isn't a softball nobody – it has made six NCAA Tournament appearances since joining the Big South Conference for the 2013 season – but a win over the powerhouse Seminoles on opening weekend will instantly establish more of a reputation for the Lancers for the year ahead.
Oklahoma Beats Three Ranked Teams For Strong Start To Bid For Three-Peat
Even with a massive target on its back after arguably the greatest college softball season in history, opening weekend for three-peat-chasing Oklahoma went according to plan.
The No. 1 Sooners went 5-0 at the Mark Campbell Invitational in California, taking down No. 16 Duke, No. 17 Stanford and No. 14 Washington, while allowing just five runs in total.
Things weren't totally smooth sailing, as OU needed eight innings to beat Liberty 1-0 and required a dominant performance in relief from junior right-hander Nicole May (one hit, no runs, eight strikeouts in 3 1/3 innings) to slow down a Washington team that cracked sophomore starter Jordy Bahl for four earned runs, before the Sooners emerged with a 5-4 victory.
But cozy wins over the Blue Devils, Cardinal and San Jose State to close the show firmly established that there's little offseason rust on the Sooners right now.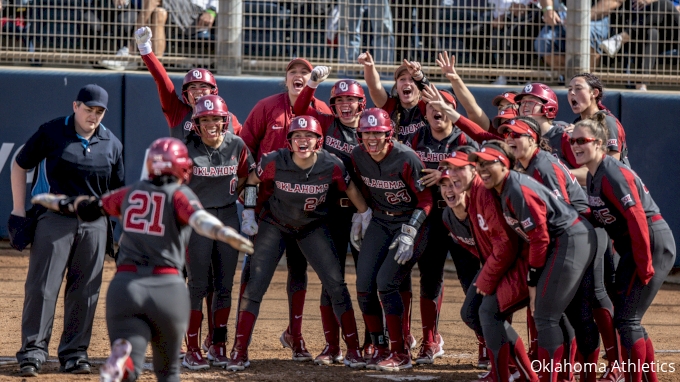 Redshirt senior utility Haley Lee, who hit 40 home runs over the past two seasons for Texas A&M, before transferring to Norman in the offseason, led the way for OU on offensive at the Mark Campbell by smacking five RBIs, while All-American infielder Tiare Jennings had a team-high seven hits.
In the circle, it was May who was the standout, as she allowed no runs and just five hits, while collecting 18 strikeouts across 11 1/3 innings. She went all eight with a shutout in the Liberty win, while striking out 10.
Like Her Uncle Previously, Maya Brady Has A Super (Bowl) Sunday
The Brady family is known for showing out on Sundays, so it shouldn't be surprising that UCLA's Maya Brady – the niece of the recently retired greatest quarterback of all time, Tom Brady – had an epic performance on the same day of the Super Bowl – a game her uncle has won a record seven times.
Roll the highlights from week one! 🎥 🥎🎞

The Bruins outscored their opponents 59-3 at the Stacy Winsberg Memorial Tournament.#GoBruins pic.twitter.com/nrHVCAmFXl

— UCLA Softball (@UCLASoftball) February 13, 2023
In a doubleheader sweep Sunday of San Diego on the final day of the Stacy Winsberg Memorial Tournament they hosted, the No. 2 Bruins first run-ruled the Toreros 14-0 (a game in which Megan Faraimo tossed her fifth career no-hitter), then won 5-2 off of the back of three home runs in total from Brady, the last of which, was a clutch three-run walk-off shot that ended San Diego's upset bid.
Brady, a redshirt junior utility, has begun the year with a ridiculous .813 average (13-for-16 hitting) and 1.563 slugging percentage, with four homers and 13 RBIs, the latter category of which is (as of Monday evening) tied for second in the country behind Arizona's Carlie Scupin (14).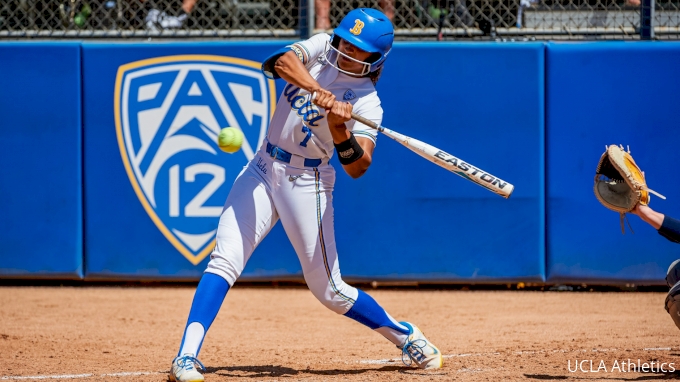 Brady blood is famous for performing when the pressure is on, and Maya has done well to live up to her lofty last name so far this season.