2022 PGF Nationals 18U Premier
Rising Star: 2022 Outfielder Dakota Kennedy Chooses Arizona
Rising Star: 2022 Outfielder Dakota Kennedy Chooses Arizona
On September 2, 2020, one of the top 2022 outfielders in the nation, Dakota Kennedy verbally committed to the University Of Arizona.
Sep 14, 2020
by Stephen Kerr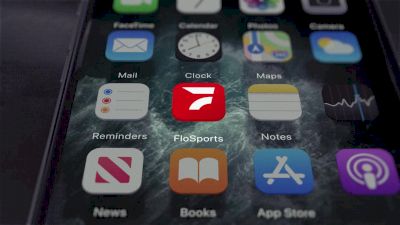 Before the recruiting rules changed in 2018, the temptation to commit early was overpowering, especially for a player as highly sought after as Dakota Kennedy.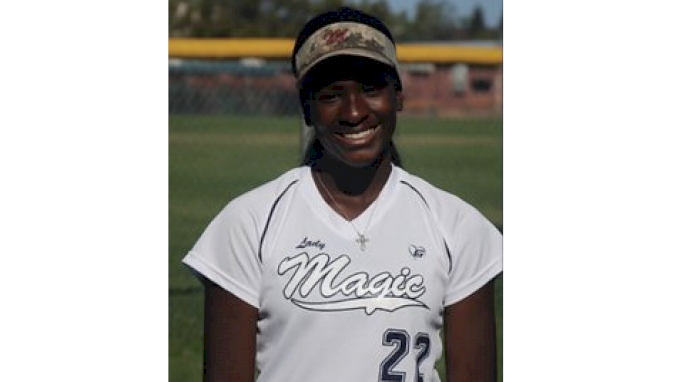 The offers came like a never-ending stream, each from a Power Five school. Dakota, an outfielder for Lady Magic Munoz 18U Gold and Sheldon (California) High, was only in eighth grade at the time. Like many other players her age, the constant attention was both flattering and intimidating. She wanted to make her choice and get back to concentrating on school, softball and just being a kid.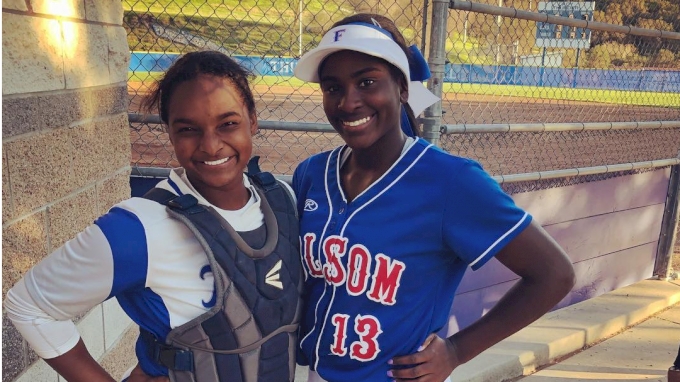 After weighing all the offers, Dakota made her choice.
She decided to wait.
It was one of the toughest decisions she'd ever made, especially for a 13-year-old. As she looks back on it, Dakota still believes it was the best thing to do.
"The mindset was by the time September 1 comes my junior year, if they're really interested in me, they'll keep up with me and keep following me," explained the 5-foot-8 left-handed hitter from Folsom, California. "I knew I was not prepared enough to commit in eighth grade. I knew I would be way more prepared now."
She was right. On September 2, Dakota made another important decision, verbally committing to the University of Arizona. It was a choice based on two important factors: her desire to attend college in another state and consistently have a chance to play in the Women's College World Series. Arizona head softball coach Mike Candrea certainly backs up that second point. In 35 years with the program, he has 1,633 wins and eight national championships to his credit.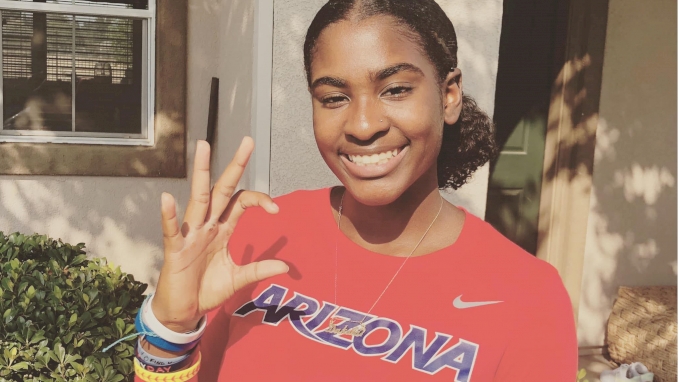 Prior to the September 1 deadline, Dakota's parents encouraged her to write a list of schools she was interested in, along with her short- and long-term goals. Arizona checked all the boxes. While she didn't visit the school before the rule changes, Dakota did attend a Wildcat camp and was impressed with what she saw.
"I just felt really at home there," she said. "I had a feeling I could be there for four years of my life."
The preparation and patience are a testament to Dakota's leadership by example. Lady Magic coach Lindsey Munoz, whose grandfather started the organization in 1983, points to Dakota's work ethic on and off the field as one of the reasons her teammates are drawn to her.
"She's very vocal, very confident," explained Munoz, formerly Lindsey Ziegenhirt. "The team gravitates to her. She can walk the talk, and her presence demands excellence. They all step up to that challenge."
Dakota started playing Little League baseball before turning to softball. At age 10, she earned a spot on Foothill Gold, where she played until joining the Lady Magic 16U squad for the 2017 fall season. She participated in the ASA 10U and 12U Western Nationals, PGF 12U, and USA Softball 14U Nationals. As a freshman at Folsom High, she batted .521 with a .600 OBP, 24 RBI, and 25 runs scored. She made First Team All-League and All-City and was named League MVP. Her sophomore season at Sheldon lasted just three games before the coronavirus shutdown took effect.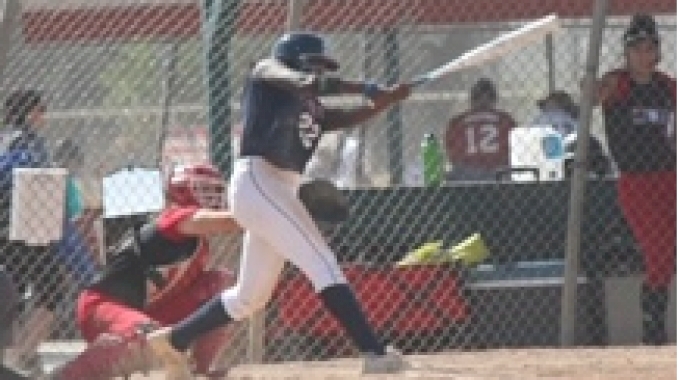 It was during the Champions Cup quarterfinals in Dakota's first 14U season that her parents began to see her potential as an elite player. Foothill Gold was trailing by a run with a runner on base. Dakota hit a triple to tie the game, then scored on a ground ball to the pitcher.
"She timed it to where the pitcher released the ball to first base," recalled her father Erik, a former pitcher at Grambling University. "She took off, got home. We won the game and went to the semifinals. It was a bang-bang play. You can't teach somebody to do that."
Dakota's speed is a valuable asset in the outfield. It's not unusual to see her sprint from centerfield to either foul line and rob a batter of a hit.
Her mother Marviña, a former basketball player at UTEP, fondly recalls watching her daughter's running form at an early age.
"She used to run so fast, it was like her feet were going faster than the rest of her body," Marviña said. "It was the funniest thing because she was going so fast, sometimes she'd trip. She's grown up and gotten more control of her body."
Dakota owes part of that development to Mike Johnson of Playmakers Elite, a youth sports academy, and training facility in Sacramento. During the summer, Dakota was up as early as 5:30 AM, running suicide sprints in the sand, often with a time limit. As grueling as the workouts can be, Dakota believes Johnson has made her a faster, smarter runner.
"I can say my speed has improved so much," Dakota said. "I've stolen so many more bases than I had in the past."
Dakota's size, along with her ability to slap and hit for power, often keeps defenses on their toes.
"It throws people off because she's a lefty, she's tall and fast," Munoz explained. "They think she's a slapper, and she'll hit a triple over their head. As a No. 3 hitter, she's really effective (when) our one and two hitters get on base."
The biggest challenge Dakota faced upon joining the Lady Magic was adapting to the elite pitching she faced, particularly when it came to hitting the rise ball.
"It was the first time I'd seen a real rise ball, one that caught you off guard," Dakota recalled. "I had to struggle with that for a long time my first season joining the team. But I just kept working to get better."
As thrilling as the competition is, Dakota also enjoys the team atmosphere of the Lady Magic, and the valuable lessons she is learning from her coaches. She credits Munoz for developing her instincts as an outfielder, learning to get the ball in faster after making a catch. Munoz's husband Ernie has taught Dakota to expand her hitting range.
"I used to only like inside balls and hit those the best," Dakota explained. "He's really helped me work on to where I love outside and out, too."
Now that she has verbally committed to Arizona, Dakota can return to concentrating on school, softball, and the challenges associated with the coronavirus pandemic. Her classes are all online for now, but Dakota is determined to keep her high grade-point average intact. Her internal motivation, according to Erik, makes his and Marviña's job easier as parents.
"Dakota's extremely self-motivated," Erik said. "She realizes a reward or goal and attacks it full force. It's not us motivating her as much as she has her own internal drive. That helps her in the classroom, on the field, and in life."