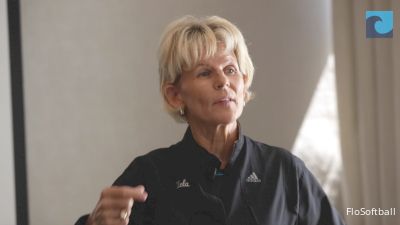 Sue Enquist: What Separates GOOD from GREAT
Dec 6, 2015
Sue Enquist, Hall of Fame former UCLA Head Coach, 11 x National Champion talks with the Hit Club about what responsibilities come with being great. If you're a high school senior or older you're almost at the end of your softball career. You've come this far with success in your rearview mirror. When you leave for college with a new program and new coaches, how will you adapt to change? Sue Enquist lays out the roadmap for how you can separate yourself by your work ethic and how you treat the people around you.
Love Sue? So do we, check out how she breaks down the swing in Technique.


Like What You See?
Sign up for the FloSoftball newsletter for instant access to: Breaking News, Live Streams, Rankings, Technique Videos and more!