2023 Mark Campbell Collegiate Invitational
Five Division I Softball Newcomers To Watch For The 2023 Season
Five Division I Softball Newcomers To Watch For The 2023 Season
It's one thing to have returning talent, but long-term success is impossible if you don't find ways to replace it. Check out some top newcomers for 2023.
Feb 10, 2023
by Briar Napier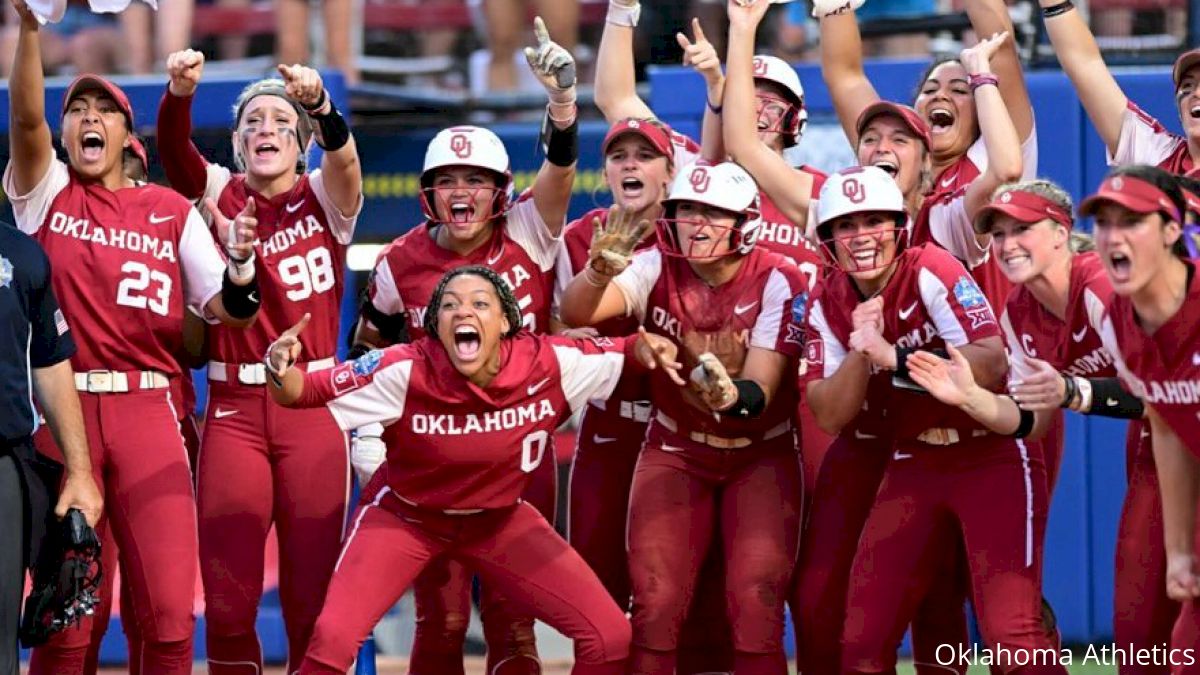 It's one thing to have returning talent, but long-term success is impossible if you don't find ways to replace it.
The best college softball programs in America aren't one-year wonders, but trophy-winning factories that find talented players and help them grow into superstardom. It's the sustained success that's seeing Oklahoma pushing for a three-peat, has seen UCLA win 13 NCAA Tournament titles and so on and so forth.
So, even if the names below aren't familiar to college softball casuals now, odds are they're likely to be sooner, rather than later.
Freshmen bursting onto the scene and announcing themselves as bright spots to watch for is an annual occurrence in the sport, and though a first-year player's trajectory can be hard to predict, there are who already have a leg up on their peers due to where they've committed – and how they got there.
Here's a look at some of the new names to keep an eye on across the college softball landscape heading into 2023, with many of the names below part of teams in various events being streamed throughout the season on FloSoftball.
NOTE: This list is in no particular order.
Kierston Deal, P, Oklahoma
Considering how well Oklahoma's last No. 1 overall prospect – Jordy Bahl in the Class of 2021 – worked out, it's safe to say expectations are going to be sky-high on the next one in Deal.
There's also plenty of reasons that make her deserving of all the hype.
Originally committed to South Carolina, before switching gears and signing with the two-time defending national champions, the North Carolina native's senior high school season was stunningly good.
𝟏𝟏 𝐝𝐚𝐲𝐬 💨#ChampionshipMindset pic.twitter.com/4qz6q9MqiH

— Oklahoma Softball (@OU_Softball) January 29, 2023
Last year, the left-hander was the state's Gatorade Player of the Year and had a 23-3 record, along with a 0.97 ERA and 305 strikeouts to just 34 walks in 150 1/3 innings, and she should be able to provide yet another jolt to an already-stacked OU rotation.
The difference with Deal is her pitching hand. Oklahoma wasn't exactly missing much from its record-setting title team a season ago, but one thing it didn't have was a left-handed pitcher.
Now, it has two in Deal and fellow freshman SJ Guerin learning the college game under the tutelage of one of the best pitching coaches in the country, Jennifer Rocha, with Deal also having the ability to act as a bit of an understudy to Bahl, following her own NFCA National Freshman of the Year campaign in 2022.
Maci Bergeron, C, LSU
A Louisianian through and through from the Lafayette suburb of Rayne, Bergeron was a two-time Gatorade Player of the Year in Louisiana and a four-time state champion as a prep standout.
She is likely to see a heavy amount of playing time as a freshman, even as Michigan grad transfer and former All-Big Ten selection Hannah Carson has come in to post up on the backstop, a testament to how acclaimed of a recruit Bergeron is for the Tigers.
The 30 home runs she hit during her junior year set a Louisiana high school single-season record, and she followed it with another season of batting over .500, finishing her senior campaign at .515.
Bergeron earned a spot on the USA Junior Women's National Team for her efforts.
Having Carson as an experienced and talented mentor likely will help the LSU coaching staff ensure that Bergeron maximizes her limitless potential at the college level, but expect Tigers coach Beth Torina – who is looking to take the program back to the Women's College World Series for the first time since 2017 – to utilize her in some form during the 2023 campaign, as Bergeron figures to be one of the cornerstone players of LSU softball for years to come.
Taylor Tinsley, P/INF, UCLA
As much as UCLA would probably like it, All-American pitching ace Megan Faraimo can't stick around the college level forever.
So, once Faraimo finishes her Bruins career at the end of this season, is Tinsley destined to be the next in line in the endless wave of elite UCLA pitchers?
Her freshman campaign in 2023 will reveal a lot about that possible plan, and there's a lot of high hopes for the 5-foot-7 Georgia native.
Megan Faraimo is a star in the circle, but what she does between the white lines is based in more than wins and losses.

Profiling the @UCLASoftball star: https://t.co/9YNLyNnyI1 pic.twitter.com/oyW0WDUD7a

— ExtraInningSoftball (@ExtraInningSB) January 23, 2023
Tinsley was ranked the No. 1 overall pitcher in the 2022 class by Softball America, following a high school career that featured 49 wins, a 0.72 ERA and 842 strikeouts in 449 2/3 innings, but the fact that UCLA managed to successfully swing down into Southeastern Conference recruiting territory – where many programs from that league tried to get Tinsley to pledge to play for them – to bring her to the West Coast was perhaps the most striking part of the signing.
The only underclassman (or even non-graduate student) in the Bruins' rotation, Tinsley clearly is being tabbed as the future of the UCLA staff, and she'll have an elite crop of experienced arms to learn from, including Faraimo and Oregon grad transfer Brooke Yanez.
Karlyn Pickens, P, Tennessee
A 6-foot-1 hurler who also was a decorated basketball and volleyball player in her high school career, Pickens' pitching prowess is what got her to the Lady Vols, where she'll join three other freshman teammates from club softball – Amanda Ahlin, Brylee Mesusan and Camryn Sarvis.
Preceding Deal as North Carolina's Gatorade Player of the Year for 2021, Pickens didn't repeat the feat, but she certainly didn't hurt her stock as a college recruit during her senior season.
Pickens threw five perfect games and closed the year with a 0.22 ERA to finish as a top-5 overall prospect for the Class of 2022, with the ability to crack into the 70 mph range on pitches.
With All-SEC nod Ashley Rogers and highly-regarded Bowling Green transfer Payton Gottshall likely leading the pack in 2023 for UT in the circle, Pickens could see more of a supplementary role in the rotation for her first go-round in Knoxville, but she's certainly one to watch for the year ahead and seasons to come, as the Lady Vols aim to return to the Super Regional round this season after four years off.
Viviana Martinez, SS/2B, Texas
Already well known at FloSoftball from her decorated club softball days with the Arizona Storm, Martinez spurned the in-state powers in her home state (and Oregon, where she first committed) for the Big 12 Conference, signing with the Longhorns, who are coming off their first WCWS title series appearance as the first unseeded team to make it to the final round.
The addition of Martinez also potentially could be a turning point for the near future of Texas softball as a whole – under coach Mike White, it certainly doesn't look like it's just going to be satisfied with merely a one-year surge.
Another one!

Welcome to the 512, Viviana 🤘#HookEm pic.twitter.com/B6GcwBxPnW

— Texas Softball (@TexasSoftball) November 10, 2021
Martinez may be the piece that sends the Longhorns over the top as perennial contenders, with her being the nation's No. 1 infielder (per Extra Inning Softball's rankings) in the Class of 2022, following multiple prep seasons in which she batted over .600.
She joins a Texas squad that has 15 returners from last year's postseason run in Oklahoma City.
White isn't afraid to play freshmen in significant roles – infielder Mia Scott was an All-Big 12 second-team selection and a 64-game starter for the Longhorns as a freshman in 2022 – and with the production Martinez brings from the prep game, it's possible she'll be unleashed before too long.