Pac-12
Dear Daughter Letter From Lovie Jung
Dear Daughter Letter From Lovie Jung
For Mother's Day, I asked my friend Lovie Jung to write a letter to her daughter expressing the lessons she learned from softball. Lovie was one of the best
May 8, 2016
by Chez Sievers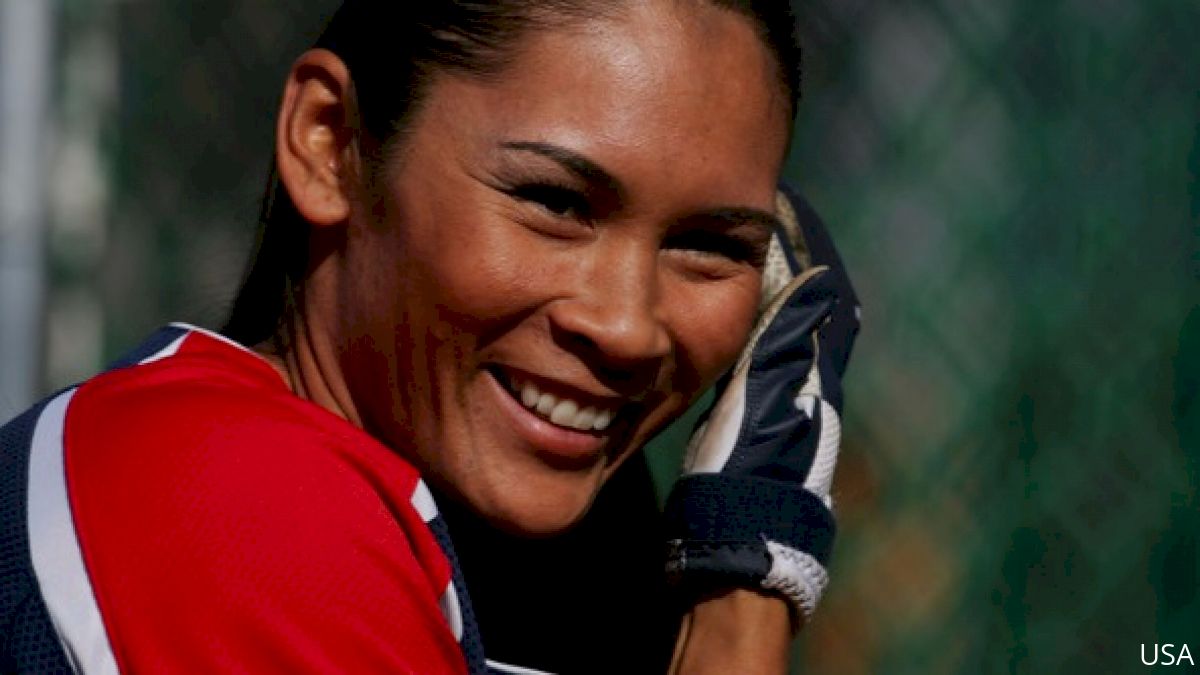 For Mother's Day, we asked our friend Lovie Jung to write a letter to her daughter expressing the lessons she learned from softball. Lovie was one of the best players to ever play at the University of Arizona. She is now a firefighter in California. This is Lovie Jung's incredible letter to her daughter, Gabriella.
If I could give you one thing in life, I would give you the ability to see yourself through my eyes. Only then would you realize how amazing, beautiful and strong you are.
The game I love has taught me more than I could ever have imagined. Looking back at it now the lessons I learned while playing have helped me be successful and happy throughout my journey. I was very fortunate to play a kids game until I was almost 30. I made my own schedule (most of the time). I didn't have a boss constantly looking over my shoulder. In my own world, I had to hold myself accountable for my failures. In return, I learned that success does not come free, how to work well with others, and my failures were my stepping stones to my success and happiness.
I grew up in a sport that I hated and loved all at the same time. When I was younger I was called a "tomboy." I hated it. Little did I know at the time I was being taught to be comfortable in my own skin. I imagine one day you will come to me crying because another kid called you a name you did not like. As I wipe the tears from your face I will try and explain to you how this situation will make you stronger. When you are the boss one day, a golf champion, or the best ballet dancer this world has seen, not everyone will have beautiful things to say about you. I hope in my attempt to guiding you instead of overprotecting you that you too will see passed the hate and learn to be comfortable in your own skin.
I've traveled and have seen how beautiful our world is. During those travels, I met a family in the Dominican Republic. They lived in what you would call a shack in the middle of our practice field. After the tournament, every girl on the team brought clothing to give to the family. Even though we were not able to communicate through language, we understood in their eyes and hugs how thankful they were. Kindness and compassion is a great communicator. Sometimes words do not need to be spoken to show someone how much you care. I can only hope through my actions that I can teach you compassion and kindness. There is no need to judge. Remember you did not walk their path in life. You need to be focused on your path for there are many forks in the road that will change your life. On that path make sure to stop and look up at the beauty that surrounds you. Take a moment and smell the roses because time will not stop for you. It is relentless and unforgiving.
You are probably wondering what I could have possibly hated about this game. I hated being away from my family. I missed birthdays, holidays and other special days. I grew up being told I was not good enough to be a middle infielder by my coaches. I believed it. Do not let anyone ever tell you that you can't do something. I made that mistake and wasted precious time. It was not until I went to college that I wanted to prove everyone wrong. I found my way through hard work and determination. I started to think there were other players out there working harder than me. Every day I woke up with a goal of outworking my competition. The other part I did not like about this game was the failure that came with it. Now that I look back at it that is what helped make me the person I am today. I learned to embrace my failures. You, my love will always meet failure head on. As you should. It's how you react to it that will define you. You will ALWAYS have two options. 1) Let it kick you in the butt or 2) Stand back up and realize you are one step closer to succeeding.
I had to learn on my own how to deal with failure. Failing on my own taught me how to succeed on my own. This, my amazing daughter will be the hardest lesson to teach you. It will be the most valuable lesson you will learn. This world is amazing and beautiful, but imperfect at times. Sometimes you will wonder "why me" or "can this get any worse?" The answer will always be "yes!" You are amazing, smart and strong. A great coach once told me "success only happens when preparation meets opportunity." Success is not handed out freely, you must work for it. Then and only then will you be prepared.
Remember, I love you and will always be here for you. But I will not prevent you from feeling frustration, fear, discomfort or failure. Like I said you can use failure to your advantage. These feelings and emotions will never go away. I did not do my duty as your mother if I did not let you feel these emotions. I cannot guarantee that it will be easy. I can guarantee that I will be with you every step of the way helping you maneuver through these emotions. There will be many lessons that you will learn on your own as I did. I will not rush to save you even though I want to catch you before you fall. I rather you learn these lessons at a young age because when you grow up these obstacles will only become more difficult. If I did my job you will have the tools to navigate through these obstacles, climb the highest ladders and run through walls with confidence.
My love and passion for this game outweighed the risks and failures that I endured along the way. I met individuals who became my second family away from home. They were always there for me when I needed them. I was able to experience the different cultures and meet people from all over the world. I enjoyed playing and representing the men, women, and children of our great country. A country that I cherish, love, and kiss the ground every time I return home from abroad. You will one day realize how fortunate we are to have the freedom we have here in America. What I miss most about this game is putting a smile on a little girls face because she was able to meet our team. As a mom I hope you will have a great role model that you can look up to that will put a smile on your face and make your day. I look forward to these priceless moments.
At the end of the day, I slipped and fell in the rain many times. But I was able to feel the rain drops on my face as I ran through the storm. I knew I was probably going to fall but that was not going to stop me. I was still going to try. ALWAYS TRY…..you will never know what you are capable of unless you try. I promise it will be amazing!!!!!
Gabriella, you are my secret treasure. Nothing has taught me more than being your mom. You have taught me there is more to life and love. I will always cherish our moments and talks. You stole my heart the moment we snuggled. You, my love have made me a better person. When I look into your eyes, I see how amazing and fearless you are. You are my precious gift and I consider myself very lucky, because I get to be your mommy.
P.S. You will always be my honey bunny!
Love always, Mommy